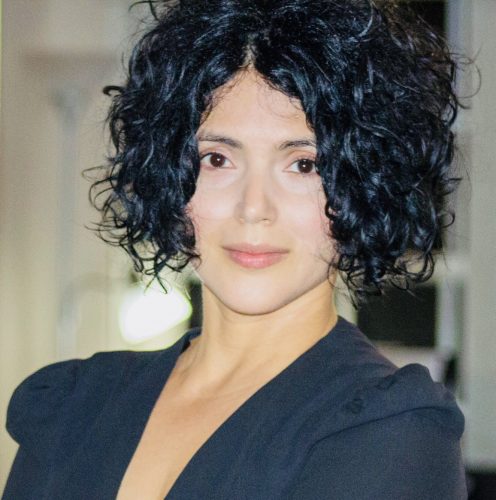 Soprano Adriana Ruiz will perform in Early Music America's Emerging Artists Showcase, May 24-26, 2018, as part of the Bloomington Early Music Festival.
Cuban-born Adriana Ruiz started her studies of Piano at the age of seven. She completed her studies in Voice and Choral Conducting at the Cuban Conservatory of Music "Esteban Salas" and won the French Song Contest held in Havana, Cuba, in 2003, which gave her the opportunity to perform on several occasions in Paris.

Ruiz is currently furthering her vocal training at Florida International University, where she studies with Dr. Vindhya Khare and has performed with the Collegium Musicum, most notably in the lead role in John Blow's Venus and Adonis. She has frequently performed with lutenist David Dolata at FIU and in the community on behalf of the Miami Bach Society. In addition to her performances of Renaissance and Baroque music to the accompaniment of the lute and harpsichord, Ruiz has performed Medieval music while accompanying herself on the Medieval harp.

Ruiz also studied with renowned early music soprano Julianne Baird and lutenist and Director of Tempesta di Mare, Richard Stone, at the Amherst Early Music Winter Workshop in Philadelphia, where she performed on the workshop concert.

Her interest in early music goes back to her childhood in Cuba when she discovered the madrigals of Palestrina, Janequin, and Vázquez at a very young age and fell completely in love with their melodies and harmonies. When she was 18, she started singing with the choir Orfeon Santiago in Cuba and learned that Renaissance and Baroque vocal music would be always her favorite musical styles to perform. "Now, I am delighted with the early Italian baroque music," she says. "Composers like Merula, D'India and Strozzi interest me tremendously."
2018 Showcase Program: "Di canto e lacrime": four arias by the Italian composer Barbara Strozzi.
Amor dormiglione
Che si puo fare
Cosi non la voglio
Mi fa rider
Tradimento
Lagrime mie