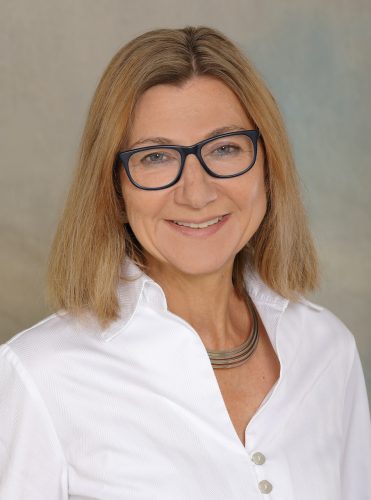 After almost four years as Executive Director of Early Music America, I am leaving on August 6 to take up the position of Administrative Director of the Historical Performance program at The Juilliard School in New York.
The position at The Juilliard School is so close a fit for my experience, and it's a geographic fit, too, as I relocated to the NYC area last fall, after many years on the West Coast. This is a unique opportunity for me to work with emerging musicians, helping them to grow musically, thrive in an environment that does not always value the humanities, and develop their potential as artists in an increasingly complex society.
It has been an immense privilege to support and advance a field I have loved for my entire career, and I am profoundly grateful to the people I have been fortunate enough to count as colleagues and friends along the way. The board and staff of EMA are such generous and dedicated colleagues, and the members of the IDEA task force and Emerging Professional Leadership Council volunteer their time and talents in abundance. The individual and organizational members of EMA are its backbone and I have learned much from you all, while greatly enjoying getting to know so many of you.
Together, we endeavored to bring some light into the darkness of the last 16 months by engaging with you in many different ways, to create an inclusive and congenial community to the benefit of all EMA members. We raised and distributed $140,000 to early musicians, presented more than 40 free events under The Well-Tempered Musician umbrella, created virtual festivals, and offered technical webinars and virtual meeting rooms where musicians, administrators, and music-lovers were able to discuss the practical and existential issues they faced. Through the generosity of donors, we have increased the number of funds for biennial named scholarships from two to five, adding the Thomas Zajac, the Joan Benson Clavichord Award, and the transformational Margriet Tindemans Scholarship. I believe we've also created a culture of trust and respect for all our members that will endure.
There is much still to do. I am acutely aware of the lack of diversity in our field, and I have been working alongside my colleagues for the last two years to ensure that EMA is itself a more inclusive organization, so that it can model best practices for its member organizations. This work is, of course, ongoing, and I strongly believe that historical performance will be ultimately stronger as it expands to include broader repertoire and is accessible to more musicians.
Please do not hesitate to reach out with any questions or concerns to EMA Board President Derek Tam (boardpresident@earlymusicamerica.org), who will be leading the search for my successor, along with other key members of the EMA community. The job description is available here.
Thank you for your support over the past few years, and please continue to engage with Early Music America!

Karin Brookes (she/her)
Executive Director, Early Music America