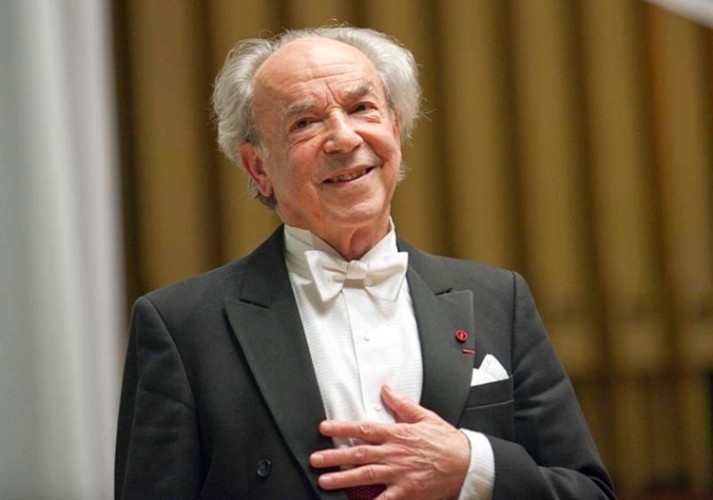 By Laurence Vittes
During the birth of the modern classical-music industry after World War II, no label was more important to the U.S. market than Westminster — and it was so across a stunningly broad range of repertoire featuring an equally broad range of performers. Westminster's flagship pianist was a young Austrian named Paul Badura-Skoda with an open-hearted appetite for making music armed with a virtuoso technique and vast stylistic awareness.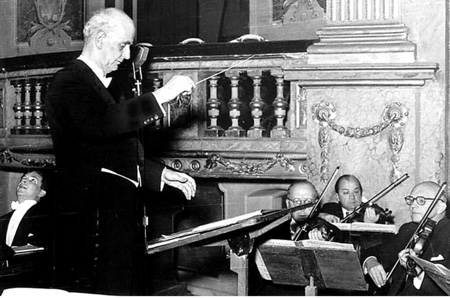 After breaking through with a performance of Mozart's Piano Concerto No. 22, K. 482, in Vienna with the Vienna Philharmonic conducted by Wilhelm Furtwängler, Badura-Skoda was suddenly recording Bach, Beethoven, Haydn, Hindemith, Rimsky-Korsakov, Schubert, et al., including the complete Beethoven concerto cycle conducted by Hermann Scherchen.
Later, during the first two digital decades, Badura-Skoda recorded complete Beethoven, Mozart, and Schubert cycles, and a quartet of important Haydn recordings on instruments from his own collection, for Michel Bernstein's fabled Astrée label. These currently face an uncertain fate. They must be rescued at all costs.
Badura-Skoda turned 90 on Oct. 15, and DG has released what he calls "a birthday gift" in the form of a surprisingly comprehensive 20-CD set of his Westminster recordings — everything from Bach to Scriabin and mostly Haydn, Mozart, Beethoven, and Schubert in between. It includes a sampling of the magical piano four-hand recordings he made with Jörg Demus of Mozart and Schubert.
On his 90th birthday, Badura-Skoda performed an all-Beethoven recital at the Grosser Musikvereinsaal in Vienna: the 6 Bagatelles, Op. 126, and the last three sonatas. When I asked him, a month before the concert, if he was ready for such a demanding program, he answered, "90 years is quite a good age. I'm very well prepared."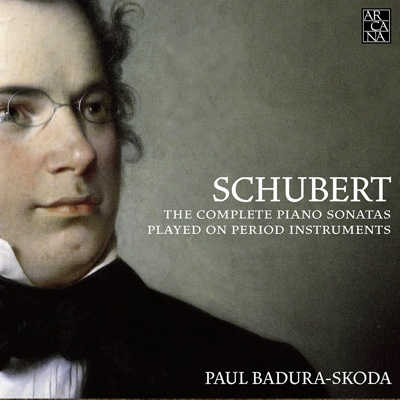 Born in 1927, Badura-Skoda grew up believing that the modern piano was "the best instrument ever" and "with the prejudice that old instruments were good for museums — or worse: to be used as heating material for your room in winter."
That prejudice was "shattered" when he heard the "great" Austrian harpsichordist and fortepianist Isolde Ahlgrimm. At the concerts Ahlgrimm gave in her home, Badura-Skoda "discovered the the beauty and originality" of old pianos.
"Of course they are not as loud as modern instruments, and at first hearing they don't have a round romantic tone. At first, they can also sound wiry due to too many overtones. But then I started to realize they were halfway between a harpsichord and a modern piano in the shape of a beautiful guitar, and with many extraordinary possibilities. I was converted and started to go parallel — both modern pianos, which I still love, and period instruments. How old was I? 21. Rather late."
Although Badura-Skoda fell in love with old instruments, the general situation for performers was what he called "ambiguous" because for modern pianists and modern audiences the old instruments sounded "exotic."
Laughing, he added, "We could have said if Mozart, Haydn, or even young Beethoven had played modern pianos they would have said 'exotic' too. Plus they would have found them very hard to play, with their heavy hammers and opaque sound."
Edwin Fischer, Badura-Skoda said, was "one of the first great pianists to have realized we have to take into account the sound of the old instruments. In his classes he said you have to listen to a harpsichord or an instrument of Mozart's time to understand that non-legato touch. It was a completely new approach at the time. Fischer was one of the first to get away from the faith that everything had to be legato, and he was the first to introduce a singing staccato playing — a far cry from Glenn Gould, who played too much staccato."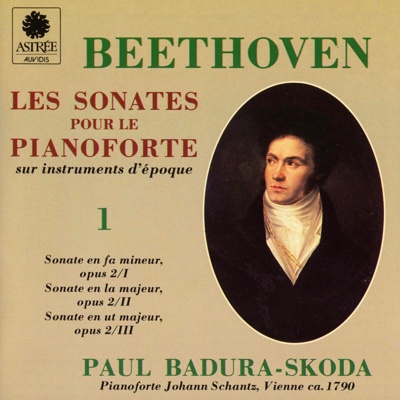 What Fischer encouraged, Badura-Skoda absorbed like a sponge. He quickly began to use his experience on period instruments, and people began telling him it sounded like it was being played "on a period instrument of Mozart's time."
Since Badura-Skoda may be the only pianist to have recorded the complete piano sonatas of Mozart, Beethoven, and Schubert on both historic and modern instruments, I was curious how one affected the other.
"My interpretation does not change," he answered without hesitation, "not even the tempi. You would think that due to the notes dying away quicker on a period instrument, you would take faster tempi in the slow movements, but I can still manage to keep a singing sound at the same tempi. I enjoy the advantages and I try to tackle the disadvantages of each instrument."
One of the key things Badura-Skoda has learned from the experience of moving between period and modern pianos has been understanding why composers preferred the lower register: "It was because the lower register was the most beautiful thing of the old pianos — their register was about cello position.
"The modern piano," he contrasted, "is too opaque due to the very thick soundboard, which you need when you play Rachmaninoff and Tchaikovsky. You cannot get that wonderful cello-like, guitar-like sound you expect from the old instruments."
Badura-Skoda noted that pianos have changed over time, and some have approached the richness of overtones characteristic of period instruments, "but never as good and transparent as a perfect instrument of that time."
I asked Badura-Skoda to frame each of the four major early piano composers in terms of how they used their instruments.
"I love Haydn," he said. "I recorded four CDs for Michel Bernstein on an instrument by Johann Schantz, and before that one for harmonia mundi on my 1795 Broadwood — exactly the same kind of instrument Haydn found in London. After all, the best makers in England then had a more powerful sound than the Viennese pianos, which were more sensitive, more exact in their action, more perfectly even due to their light hammers and wonderful regulation. They are even more apt for ornaments, quick turns, and things like that than any modern piano."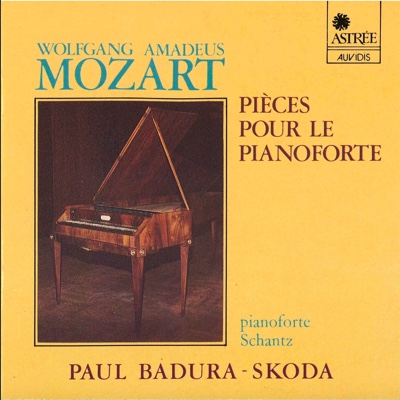 Beethoven, by contrast, started "merely like an imitator of Mozart," but after his early sonatas, "still very much 18th century, he asks for a non-legato touch for ornaments and so on — but later he wanted more, he wanted the piano to excel, to fill larger halls and match the sound of the orchestras. So he always wanted the builders to do more, particularly to extend the keyboard."
Badura-Skoda called Schubert "even more revolutionary than Beethoven, with the vision of a prophet. Since he didn't own an instrument, sometime he went over the extension of the available keyboard and you have to use a post-Schubert instrument to play some of his sonatas. Some of his late sonatas go beyond Beethoven in what they ask of the instrument. Schubert's dynamics are the most modern until Liszt."
Of Mozart, Badura-Skoda sighed and said, "He was an angel of such perfection that he seemed to be perfectly satisfied with the limits of the instrument. He did everything he wanted within a range of five octaves, which was okay for Beethoven — for the first 30 years."
Badura-Skoda insisted we talk about Bach, particularly his recording of the six Partitas (on modern piano), which he told me was his first great success with Westminster. "I did the first half before we got married in 1951, and the second half after. So we had no honeymoon. Our honeymoon was Bach."
Thirty years later, he recorded the Partitas on his Kirkman harpsichord and won a Grand prix du disque. Like so much on Astrée, the tapes exist, but their distribution is in limbo.
When Badura-Skoda started to make recordings with period instruments more than 60 years ago, critics balked. "Smaller in the bass, plangently vibrant at the top, but not harpsichordish," wrote C.G. Burke in High Fidelity magazine of Badura-Skoda's first Mozart recording on a period piano in 1955. Today Badura-Skoda is proud that we have "become accustomed and are moved by the authentic sound of that period. I am proud to have made a good contribution to this development."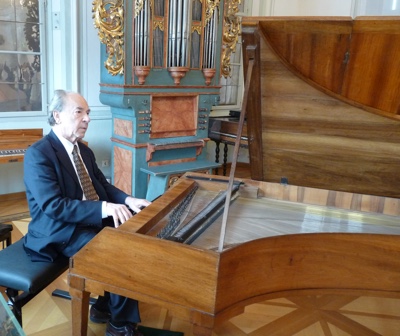 He is particularly proud of two pianos in his collection: a Johann Schantz, "which is perhaps the most perfect example from 1790's," and an Anton Walter, "which was Mozart's favorite piano." These and his entire collection of 20 instruments are housed at Kremsegg Castle halfway between Salzburg and Vienna, "probably the finest collection of keyboard instruments in the world. Not just mine, of course."
Badura-Skoda closed with a story. A few years ago at the Paris Conservatoire, he saw an old piano in the museum and tried two notes. A warden came out and said he must not touch it. "He must not have understood that period instruments have to be in very good shape," he said, "which means playing. Which they do at the museum, in master classes and recordings."
And Badura-Skoda gets to play his own instruments whenever he wants to.
Laurence Vittes writes regularly about music for The Huffington Post, Gramophone, Bachtrack, Strings, Audiophile Audition, and the Southern California Early Music Society.