by No Content
Published May 1, 2022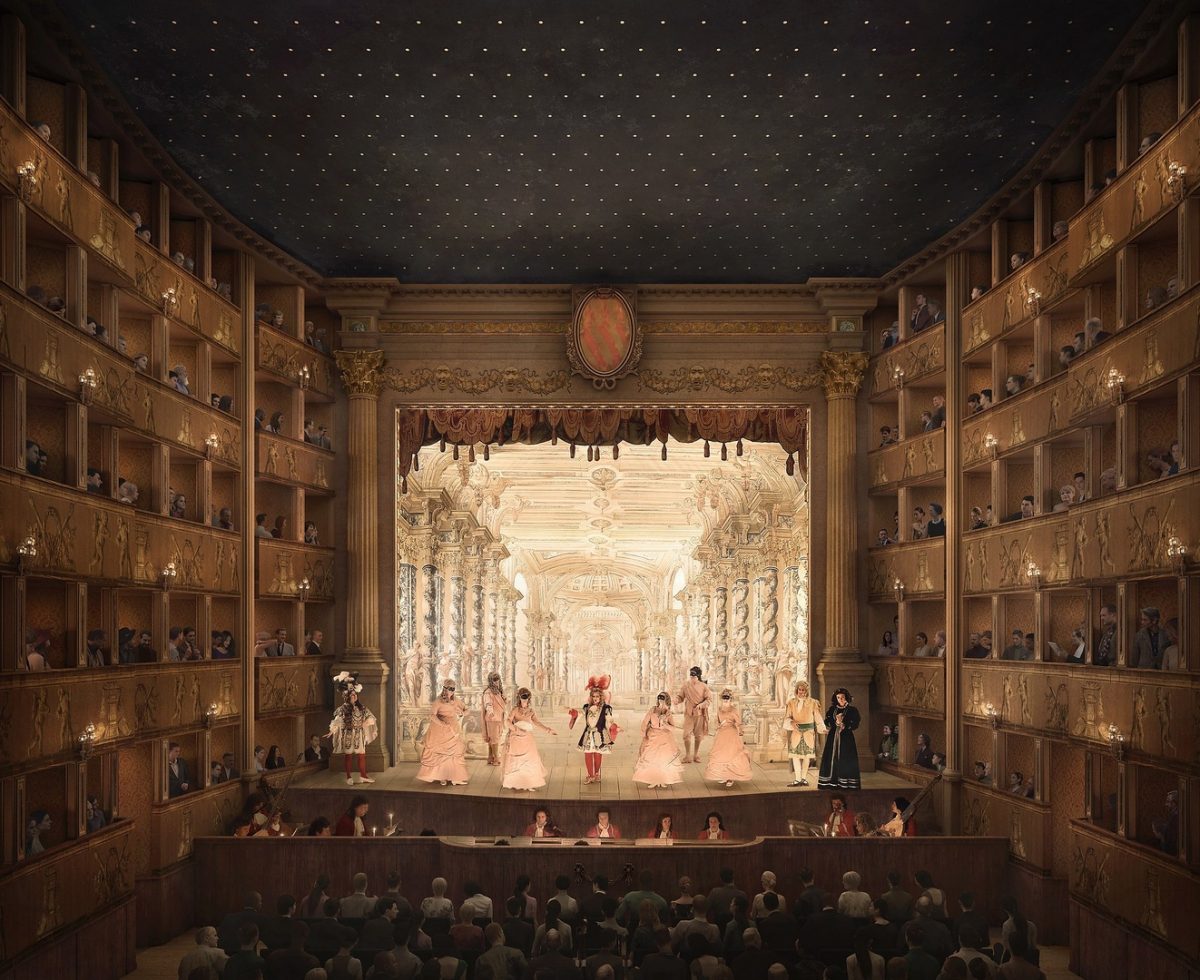 The Politics of Princely Entertainment: Music and Spectacle in the Lives of Lorenzo Onofrio & Maria Mancini Colonna (1659–1689). Valeria De Lucca. Oxford University Press, 2020. 389 pages.
Textbook surveys of Baroque music chart a rather tortuous path away from Italy to elsewhere in Europe, shifting the peninsula from the center to some manner of periphery. The prejudice dates from the opprobrium attached to secentismo by the 19th-century literary critic Francesco De Sanctis, followed by Benedetto Croce. After a glorious Renaissance, Italy was in political and economic decline, dominated by Spain on the one hand and the stifling Counter-Reformation Church on the other. Therefore, the arts became devoid of meaning, and morally and spiritually decadent to boot.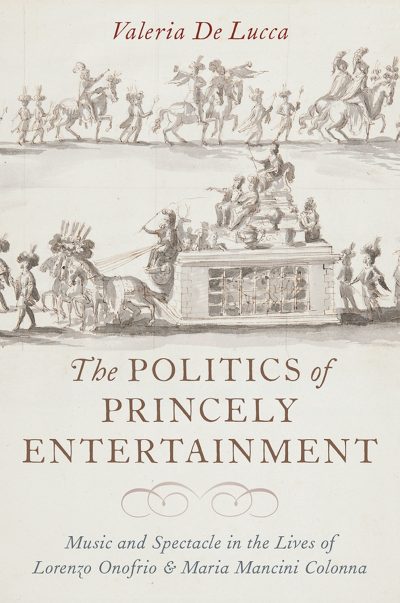 Of course, neither De Sanctis nor Croce paid much attention to music. But musicologists venturing into Italy in the second half of the 17th century have formidable obstacles to overcome. Valeria De Lucca is no exception in her detailed account of the musical and theatrical activities of the Roman nobleman Lorenzo Onofrio Colonna (1637–89) and his wife, Maria Mancini (1639–1715).
Their marriage in 1661 had been engineered by Cardinal Mazarin to remove her from the amorous attentions of Louis XIV of France (so that the king could wed a more appropriate royal bride). It was not a happy relationship: Maria fled her husband in 1672 — fearing, some said, his intention to poison her — and ended up in a convent in Madrid.
For a glamorous decade, however, they stood at the heart of the Roman social world, as they did in Venice during Carnival as avid patrons of the opera houses there. Lorenzo then continued his support for opera in the much trickier environment of Rome (given Papal interdictions on histrionic endeavor), to the extent of building a magnificent theater in his private residence.
Maria could never adapt her "French" manners to what she considered to be stuffy Roman circles, and De Lucca writes with aplomb on how she courted scandal with some delight. But what her and Lorenzo's passion for opera has to do with "the politics of princely entertainment" is never quite made clear. Given their assured position in high society, they had scant need to score "political" points save by way of cutting fine figures or keeping ahead of social rivals. Colonna's theater, which opened in early 1682, may have competed with another "semiprivate" operatic venture in Rome supported by the Marquis del Carpio. But it is hard to gauge the "political" benefits of the extraordinary lengths taken earlier by Lorenzo and Maria to negotiate the engagement of singers and others for Venetian productions.
The notion of "conspicuous consumption" might do the trick: The Colonnas certainly featured prominently on the title pages and dedications of printed opera librettos. But this brings in economic issues that De Lucca tends to downplay. In a helpful introduction to Roman money, she notes the cost of 26 carafes of lemonade (8 giuli) and 30 pairs of theatrical gloves (4.5 scudi). Thus, the 3 scudi paid to the young castrato Giovanni Francesco Grossi (Siface) for singing in an oratorio in 1675 was equivalent to 20 of the latter and 97½ of the former. This was not going to make his fortune.
Indeed, De Lucca is not clear on how to rate the costs of music, whether the "very high amount" of just over 168 scudi paid to nine instrumentalists or the "large payment" of sc.34.5 to the singer Isidoro Cerruti in 1661–62. Lorenzo Colonna may have lavished sc.4,000 or more on staging operas in Carnival 1682, but even that palls in comparison to the sc.20,000 he was willing to spend in 1665–66 on matters of ceremony in Milan to honor the Infanta of Spain. In this context of vast wealth, opera may even have been a relatively cheap way of gaining public recognition.
Nor, perhaps surprisingly, did conspicuous consumption necessarily hinge on the production of new works. Composers drift in and out of De Lucca's narrative, with operas old and new by Francesco Cavalli, Antonio Cesti, Bernardo Pasquini, Alessandro Scarlatti, and others appearing under the Colonna banner. Lorenzo and Maria each had their favorites, although their judgment sometimes rested more on the librettos than the music. But either way, they helped certain works gain almost a "classic" status in ways one might not expect for the genre in this early part of its history.
Perhaps most challenging, however, is the question of the term "patronage." De Lucca uses it often while noting, quite rightly, that it scarcely applies straightforwardly to the circumstances revealed by her rich haul of documents. The musical marketplace was changing significantly, also breaking down the conventional categories of patrons, clients, brokers, and the like. In that regard, at least, Italy in this period is far more interesting than critics of secentismo would have us believe. De Lucca does well to bring it to the fore.
Tim Carter is the author of numerous books on opera and musical theater ranging from Monteverdi through Mozart to Rodgers and Hammerstein. He is David G. Frey Distinguished Professor of Music at the University of North Carolina at Chapel Hill.
Recent EMA Recording & Book Reviews