by Judith Malafronte
Published September 1, 2022
Of all the pivots, workarounds, and inventions the pandemic has produced, Bel Canto Boot Camp is one of my favorites, partly because of the commitment of its founders and partly because my own participation as a student was so satisfying.
In March 2020, New York City vocal coaches Rachelle Jonck and Derrick Goff, suddenly out of work, created a Facebook group for singers to practice together, using the 1832 Metodo practico di canto of Nicola Vaccai. As Jonck posted daily exercises and Goff taught Italian poetry, students and professional singers from all over shared videos of their practice sessions. How rare this is in the singing community, where mystique and studio turf wars often inhibit collegial openness. Zoom meetings provided a forum for addressing technical issues as well as stylistic matters, all grounded in historical principles.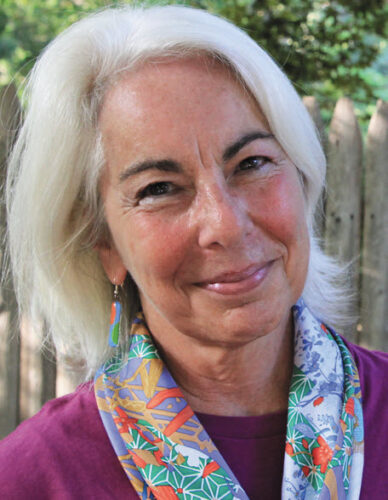 My group read 18th- and 19th-century vocal treatises and did all the Vaccai exercises. To connect historical principles with early recorded examples, tenor and audiophile Steven Tharp led Sunday afternoon listening and analysis sessions. A modest membership subscription—the current monthly fee is $13.99, or $10 for students—gives access to a website that offered treatises, exercises, book reviews, listening examples, aria grammar sheets, recitative analyses, and more. The South African principle of ubuntu—I am because we are, in the Zulu language—and Bel Canto Boot Camp's guiding principles of diversity, equity, and inclusion led to scholarships, hybrid performance projects, and audience development initiatives.
Jonck remembers discovering the writings of Pier Francesco Tosi (1723), Manuel García, Jr. (1840), and Anna Maria Pellegrini Celoni (1810). "I had found my people! Singing (how to sing) and musicianship (what you are singing) used to be taught together. Celoni is as much a harmony and counterpoint workbook as a 'how-to-sing' book. She is a wonder, by the way," Jonck chuckles. "Not as long-winded as the men."
A singer, pianist, church musician, Metropolitan Opera coach, and multi-linguist, Goff created a superb Italian course that covered 17th- through 19th-century poetry and librettos, with all examples drawn from historical sources. As students became familiar with historical printing, layout, and spelling, they wrote in amazement, "We never learned this in Italian diction class!" and "I did not realize recitatives are in metered poetry!"
"Imagine teaching English and starting with Shakespeare," Goff says. "Singers and coaches need resources past the dictionary to make sense of what they see in the text. Luckily all the centuries-old librettos, dictionaries, and instruction books are easily accessible online."
In April 2022, Jonck and Goff published The Vaccai Project: A practice diary exploring the historically informed performance practice of the bel canto style inspired by the classic lessons of Vaccai. This 280-page compendium of historical material, exercises, and inspiration includes journal prompts as well as a clean new edition of Vaccai's instructional songs, in a structured workbook format with a friendly and supportive tone. Italian librettos are dissected, registration exercises (balancing head voice and chest voice) are numerous, QR codes link to videos, and instructions are given for reducing a piece to its musical skeleton in order to understand the composer's (as well as one's own) ornaments.
The summer of 2022 finds belcantobootcamp.com expanding with more live and zoom practice, mentorships, repertoire classes, role preparation and scene study, concerts, and lectures in partnership with Guild Hall, an arts and education center on Long Island.
Jonck and Goff are passionate about their mission: "The reason we wrote the book and designed it to be as non-intimidating as possible is because we wanted to create an accessible way for singers to reach into history, grab knowledge, and allow it to inspire their singing in an organic way."
Mezzo-soprano Judith Malafronte teaches in the Historical Performance department of Indiana University's Jacobs School of Music and writes for Opera News and other arts publications nationwide.