Later this month, Early Music America introduces the inaugural season of NOW WE LISTEN!, a five-episode podcast celebrating traditionally underrepresented performers, scholars, and research topics in early music and historically informed performance.
NOW WE LISTEN! is curated and produced by members of EMA's IDEA Task Force. It's the only early-music podcast written, and hosted, by diverse individuals in the HIP community. One further aim of the podcast is to highlight performances or texts that seek to deconstruct cultural and personal biases within a range of communities.
Episode 1: Hungry Listening: Indigenous Music and Early Music. Diné pianist and scholar Renata Yazzie and Karuk baroque violist and ethnomusicologist Breana McCullough will engage in a dialogue around ways in which we bring Indigenous perspectives into our interpretation of art music and pedagogy, using Dylan Robinson's book Hungry Listening as a starting point.
Episode 2: Female Representation in Entrepreneurship and Education. Costa Rican baroque bassoonist and arts entrepreneur Catalina Klein will lead a discussion about creating spaces for hopeful resistance in educational projects and supporting female empowerment while referring to essays from the book edited by Wayne Wu, Rethinking Multicultural Education: Teaching for Racial and Cultural Justice.
Episode 3: The Colonialization of Music in Theory and Practice. Music theory professor Phillip Ewell joins us in a conversation about his own text Music Theory and the White Racial Frame and his upcoming monograph On Music Theory, And Making Music More Welcoming for Everyone, available Spring 2023 from the University of Michigan Press.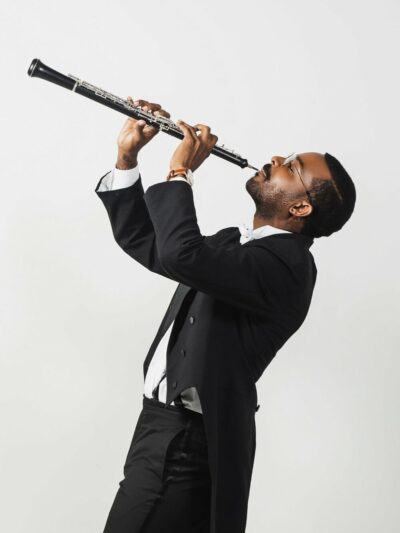 Episode 4: "Antisemitism and Early Music." Pianist Byron Schenkman centers the conversation in this episode around the pitfalls of overlooking historically antisemitic and discriminatory texts and composers of the "canonized" previous centuries when programming in the 21st century. As a starting point, they'll use Jeffrey Sposato's book The Price of Assimilation: Felix Mendelssohn and the 19th Century Anti-Semitic Tradition.
Episode 5: "Confronting the Establishment." African-American oboist and Principal Oboe of the Nashville Symphony Titus Underwood discuss with us historically ingrained biases and prejudices when hiring and managing orchestras which have largely grown out of a place of extreme discriminatory privilege. We will also examine Matthew Morrison's article "Race, Blacksound, and the (Re)Making of Musical Discourse."
Join us for NOW WE LISTEN! Available at earlymusicamerica.org/nowwelisten or wherever you get your podcasts. Check EMA's weekly E-Notes in September for schedules and details.