by Scott Allen Jarrett
Published September 1, 2018
There's no shortage of attention given to Johann Sebastian Bach, his music, or the musicians who play and sing it. EMAg has often reported on the wonderful festivals, concert series, and performers that celebrate Bach. My own life and work center on this composer more than any other, increasingly and happily so.
For the past year, I've been studying and performing those cantatas Bach wrote when he first took up his post as Leipzig Cantor in the summer of 1723. True, Bach reworks and refits several cantatas from earlier periods for use in these pieces, including cantatas 147 and 21, but the first few months of the period offer an extraordinary insight into how he rolled up his sleeves to take up his new duties. He seems to have done so with a fervor and ardor that could only be borne out of genuine excitement for his new assignment. The designs for the annual cycles of cantatas that would sit alongside volumes of sermons and biblical commentaries confirm an astonishing imagination and energy. From the first pair of cantatas, 75 and 76, one senses that Bach is out to dash any detractors while testing the limits of the musicians at his disposal. Then, week by week through the hot Leipzig summer, Bach astonishes with blazes of concertante writing (e.g. 136 and 69a) alongside the most remarkable contrapuntal textures (e.g. 179 and surely 77), proving a sensitive and mature capacity for tenderness (e.g. 46 and 105).
His conveyance of theological concepts is even more astounding. The "mirror" fugue in 179 suggests a musical image of the Apple of Sodom, the biblical symbol of our hypocrisy. Or consider the singular conception of the opening movement of 77, in which the melody composed for the Luke text is revealed to be the retrograde inversion of Luther's 1524 chorale tune "These are the holy ten commandments," whose cantus is cast in canonic augmentation above and below the choir's Luke text— Law and Grace, testaments Old and New, inextricably conceived and connected, and fully reconciled one to the other by Bach. And few instances in religious art have come as close to revealing the fragility of human anxiety as delicately as Bach's string tremolos, which unravel throughout the various movements of 105.
We've all been given a view of Bach as the irascible and curmudgeonly Kapellmeister. That very well may be, but I'm convinced he was deeply interested in the musicians around him. His music surely challenges skills, norms, and expectations, but don't all great teachers do that for us? Many of these first Leipzig cantatas are rarely performed today because of their mystifying trumpet parts. All were most assuredly written for Gottfried Reiche, and though they must have put him through his paces, only a profound curiosity and respect could have created music that so challenges abilities of both player and instrument.
In a similar way, if more broadly, Bach's vocal demands are notorious among singers and, perhaps, even more infamous among teachers of singing. But it doesn't seem that Bach was ever particularly interested in what a singer can do. Rather—as with Reiche—he was interested in what the singer could do. And this seems to be the challenge accepted by so many who have found Bach's music to be a focus of professional pursuit: Bach doesn't quite accept us as we are, but rather reveals who we could be.
This has been my joy and inspiration for the past year— to discover, little by little, a cross section of Bach's early compositional moments in Leipzig. I'm a better musician for it, and I'm glad to join this path with so many others whose experiences affirm an abiding passion for this exceptional music.
---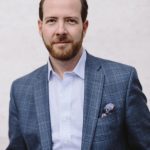 Scott Allen Jarrett is Director of Music at Boston University's Marsh Chapel, Resident Conductor of the Handel and Haydn Society, and Artistic Director of the Bach Akademie of Charlotte.