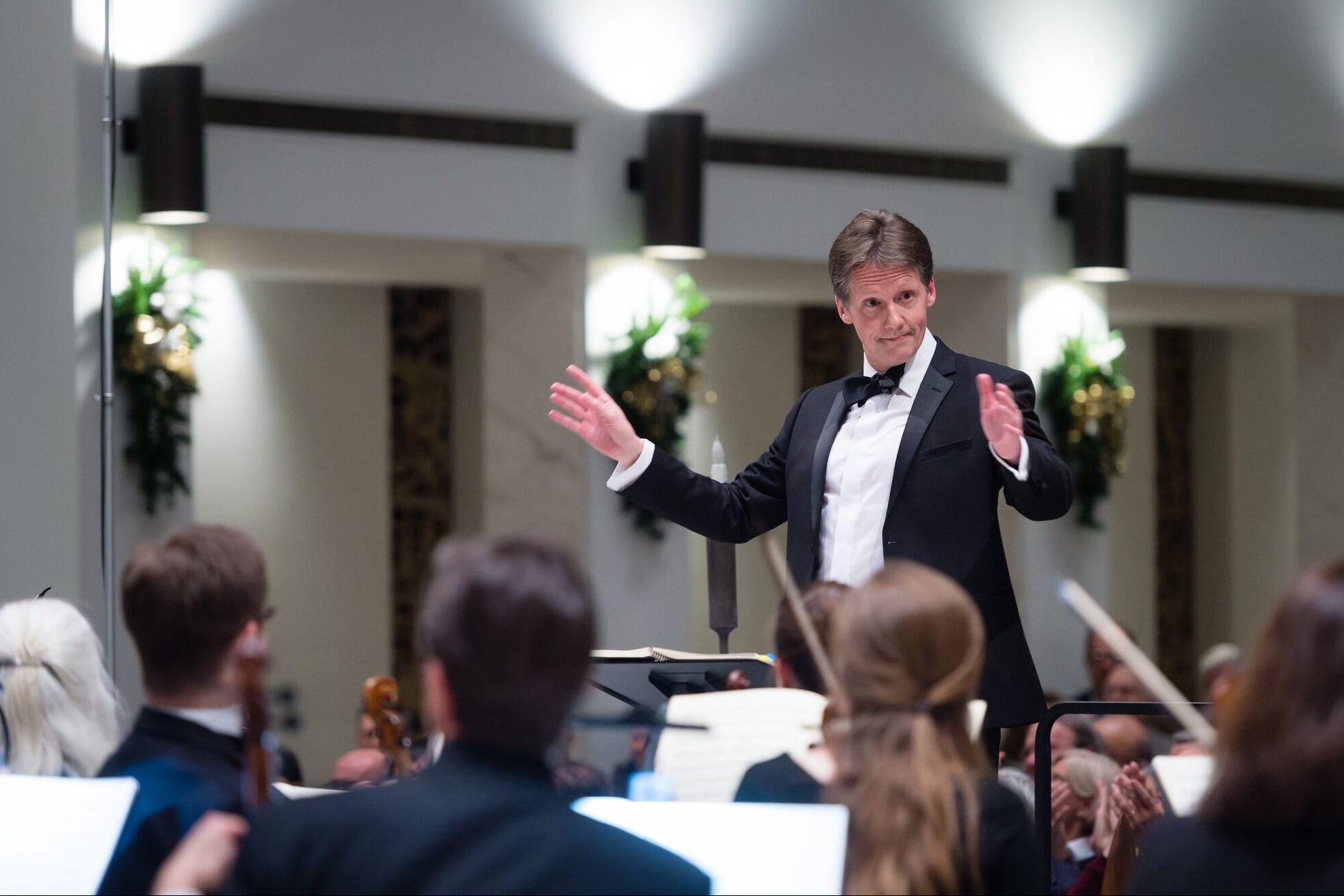 By Donald Rosenberg
In his youth, Dana Marsh savored the music his father played at home. Peter Marsh served as first violin in five major string quartets (Berkshire, Lenox, Pacific Philadelphia, Sequoia), but he didn't restrict his practice sessions to chamber-music repertoire. He regularly explored what many violinists consider the peak of their solo literature — Johann Sebastian Bach's sonatas and partitas.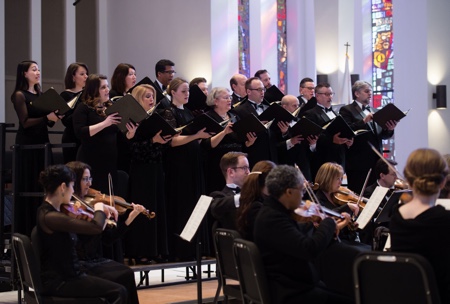 Now, many decades later, the younger Marsh is preparing to devote himself to Bach in newly significant ways. On Sept. 16 at National Presbyterian Church in the nation's capital, he will conduct his first concert as artistic director of the Washington Bach Consort.
Marsh, 53, sang Bach as a boy in New York's St. Thomas Choir School and at England's Salisbury Cathedral. He later recorded all of the motets and St. John Passion as a member of the Choir of New College Oxford, focused his undergraduate years at the Eastman School of Music on Bach's organ works, and performed other Bach masterpieces for several decades as a countertenor.
"I think for every musician, that composer's name carries a certain resonance that's almost autobiographical," said Marsh, director of the Historical Performance Institute and chair of the Early Music Department at the Indiana University Jacobs School of Music, in a recent phone interview. "The way we approach the music changes over the long haul and is bound up in the maturation process of every musician. It's just a supreme kind of opportunity to have that music be the complete core of what this organization does."
Bach has been at the core of the Consort since its founding in 1977 by choral conductor and organist J. Reilly Lewis, who shaped the group into an admired performing institution over nearly four decades. In June 2016, the organization was jolted by Lewis' sudden death at 71, prompting the board to question whether to disband or continue.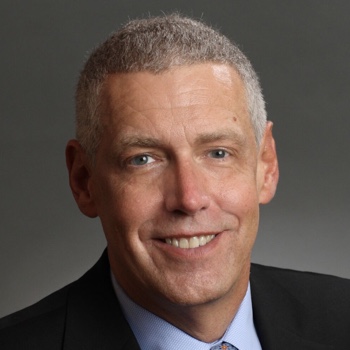 The board opted to give the latter a try. The Consort announced the artistic-director opening and hoped someone would apply. To the organization's surprise and delight, about 40 candidates from around the world sent resumes.
"That blew us away," said board president Stephen Wright. "We didn't know — and shame on us for not knowing it — the esteem with which the group was held in the music community. That was a slap in the face. We realized we have something here we have to preserve and make better."
The list of candidates was whittled down to 15 semi-finalists and then five finalists, whose "auditions" included conducting the Consort in a subscription program and participating in the ensemble's free Noontime Cantata Series.
From the start, the process was highly transparent. "There were 16 people on the search committee, the majority of whom were musicians," said executive director Marc Eisenberg. "In addition, we listened to the opinions of our faithful. We strongly encouraged all of our ticket buyers to give us feedback. Everyone that was remotely involved with the process had a voice."
In the end, said principal cellist John Moran, the choice of Marsh came down to "a combination of a lot of different factors. From the moment he started rehearsing, he showed himself to have an excellent rapport with the choir and the orchestra. He's knowledgeable about the music and very knowledgeable about performance practice and takes the performance practice side to heart without getting in the way of the music."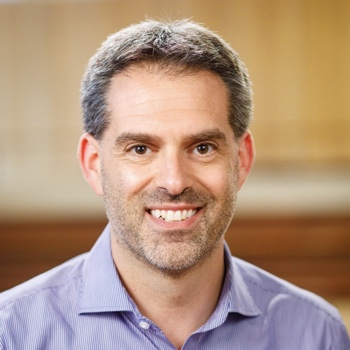 Along with those characteristics, "he has a wonderful collaborative style of working," Moran added. "I didn't feel like he was telling us what to do but bringing out the best we could do. He was not the only one of the candidates who has that quality. It's less rare in conductors working with period instruments. He has a very warm personality. I think it was easy for the board to imagine him in all kinds of situations. Talking to an audience, meeting with donors, and all the musical stuff are clearly first rate."
The repertoire for the finalists' subscription concerts was determined after asking the candidates what they'd like to conduct. Then the search committee assigned the "big-bang" works, as Eisenberg dubs these major pieces. Marsh was asked to conduct Bach's Christmas Oratorio, which he led in December 2017. That performance, the Noontime Cantata concerts, and discussions with the board and musicians persuaded him that he could get used to the frequent commute between Bloomington and DC.
"What struck me most in visiting was just the real sense of a closely-knit, together, family kind of atmosphere," said Marsh. "I had never met Reilly [as Lewis was called]. I had quite a good number of friends who had sung for him over the years and spoke very highly about his very positive influence as a mentor chiefly and just somebody that dealt a great deal of trust among his singers and instrumentalists. That was clearly evident, having never met him, in the just how the organization seemed to function."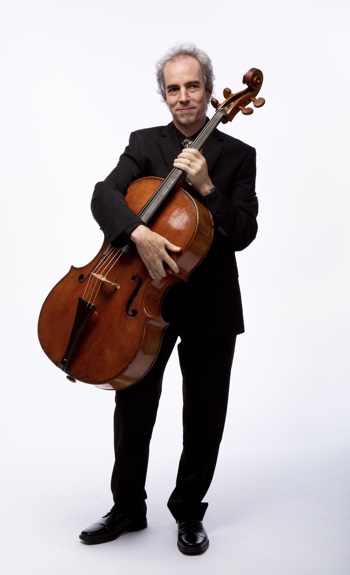 Cellist Moran, who, like his wife, violinist-violist Risa Browder, has played with the group for more than two decades, can speak about how the Consort has functioned with special authority: He grew up in DC and, as a 14-year-old, attended the ensemble's inaugural concert in 1977, when his teacher was a member of the orchestra. Under Lewis' leadership, the Consort evolved in terms of performance practices, especially at the urging of its period instrumentalists.
"At the very first concert [in 1977], they actually used period instruments for one or two pieces, but mostly modern instruments," Moran said. "Around 1997 or so, when Risa and I came back from Europe worried we'd have to do lot of modern-instrument playing to make a living, we wanted Reilly to switch over. After a couple of years, he switched to period instruments for big subscription concerts and then the Noontime concerts."
The Consort, which has an annual budget of around $1 million, presents its four subscription programs only once, though executive director Eisenberg said he anticipates the number of programs and performances will expand under Marsh. Eisenberg is also counting on the new artistic director to provide important guidance about touring and recording.
Marsh is eager to do so. "It's my vision to bring the Consort closer to the European early music circuit," he said. "There's a lot going on over there. The programming at the European festivals that feature early music in some way tends to be a bit more variegated, different every year. I was just over there speaking with friends who have some close contacts. Hopefully by 2020, we'll have some very firm plans in place for performing abroad — certainly that and recordings. We'd like to set up ultimately a schedule of recording projects that take us a through a 10-year period. We're going to have to look at some creative ways at approaching that kind of a project."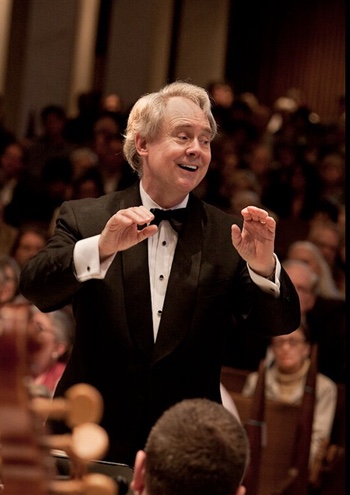 Marsh wasn't involved in determining the repertoire for the Consort's 2018-19 season, but he's happy with the repertoire — and pining to outline for the board his programming ideas for the 2019-20 season, the first he will fully devise. His inaugural concert Sept. 16, "Handel & Bach: Sing a New Song," will include the former's "Ode for St. Cecelia's Day" and the latter's cantata "Singet dem Herrn ein neues Lied" and Magnificat.
Later in the season, Marsh will lead Bach motets (Dec. 16), music of Bach and Italian masters (March 10), and Bach's Easter and Ascension oratorios (May 5).
As he contemplates his future with the Consort, Marsh is gratified on many levels. He has the full support of the Indiana University Jacobs School of Music to be away while fulfilling his duties in DC. And he looks forward to delving into more Bach, including music he may not know.
"This is the most delightful part of any undertaking where that composer's music is at the center of it," Marsh said. "There always will be the odd cantata you haven't encountered, and you find yourself incredulous because the qualities are so captivating. That's really the best, most serendipitous part of the process."
Donald Rosenberg is editor of EMAg, the magazine of Early Music America, and author of The Cleveland Orchestra Story: "Second to None."