by David Simmons Wood
Published June 26, 2023
The American Choral Directors Association (ACDA) held its biennial conference in Cincinnati this past February. The conference typically includes high-caliber choral performances, primarily by collegiate and pre-college ensembles. Out of curiosity, I decided to look at the repertoire.
Out of about 215 pieces heard during the four-day conference, only two were from the Renaissance — one each by Lusitano and Sweelinck. You might think this is a recent trend, but my experience in high school and undergraduate ensembles was virtually the same 30 years ago.
The first Renaissance piece I recall learning was Palestrina's motet "Sicut cervus," which was part of the all-state choir repertoire in my junior year. I fell in love instantly. As tenors, we normally play the role of an "inner harmonic voice" in choral music. But the music of Palestrina spoke to me in a new way. We were given equally interesting and independent melodic lines that explored and interpreted the text and interrelated with the other parts in ways typical high school octavos never did.
The following year we sang a Renaissance madrigal, John Bennet's "Weep, O Mine Eyes." Once again, I was enthralled. But these two compositions made up the entirety of my experience with Renaissance music in high school. My years in undergraduate choir were not much better, although thankfully I was involved in my university's Collegium Musicum (which, as it happens, I now direct some two decades later).
Why is Renaissance vocal music largely absent in our schools? The answer involves a few key factors:
In recent decades, the choral community has made laudable strides toward performing music of living composers. Approximately 85 percent of the works at this year's ACDA conference were composed within the last 30 years.
Much recent choral music has trended toward intricate "vertical" harmonies and sonic experiences that require an ensemble approach different from that of Renaissance polyphony. It takes time to retrain singers to think and perform a more independent, part-focused, and "horizontal" performance practice. That valuable rehearsal time might not seem worthwhile if you only perform an occasional work in the style.
Choral directors were not routinely exposed to Renaissance polyphony during their time in school, so they lack the experience needed to program it.
Pre-college and collegiate curricula tend to focus on analytical and performance skills related to music of the common-practice period. Teachers and conductors can feel at a loss for how to prepare themselves and their students to perform earlier works.
Directors who regularly program this repertoire may feel isolated and not realize how many like-minded colleagues are out there!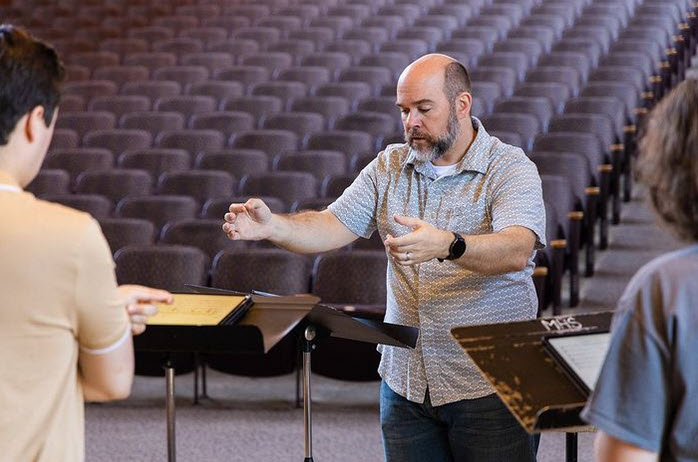 How can we move toward a future where Renaissance polyphony is a regular component of programs and seen as essential to a well-rounded choral education?
Increase exposure: Make time to play recordings for your students. Use a motet as sight-reading material. Let them experience the range of what's out there, from the sweetest, simplest madrigal to the most densely composed polychoral music.
Work with others: Consider partnering with regional early-music performers and ensembles. Share concerts. Invite guests to work with your choir. Attend performances. Allow students to experience the music and see the viability of studying it and even the possibility of making it a career.
Be an advocate: Choir directors who love this music must speak up. Make the case for its inclusion at the state, regional, and national levels through your music education and choral director associations. Present sessions that include early music at conferences. Arrange Renaissance score-reading parties. Let your enthusiasm be infectious.
Progress is being made toward the establishment of a Standing Committee on Early Music through the ACDA. I'm excited to see it come to fruition very soon. It's my hope that other organizations — such as the National Association for Music Education or the National Collegiate Choral Organization — might follow suit.
David Simmons Wood is programs director for Early Music America. He teaches at Kansas State University and directs KSU's early-music ensembles as well as the Blue Earth Camerata in Manhattan, Kansas.