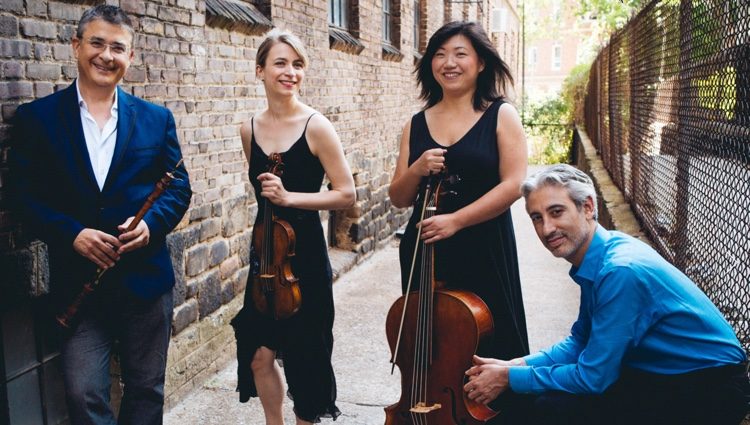 Vivaldi: The Four Seasons
House of Time
House of Time 888295612456
By Jeremy Reynolds
CD Review — At home in New York City's finest churches and coffee houses, the period instrument ensemble House of Time has quickly built a reputation for versatility and virtuosity. Now in their fifth year as an ensemble, House of Time's musicians — faculty members and alumni from Juilliard and Curtis — this season have appeared in San Diego, the Lobkowicz Palace in Prague, and at festivals and venues around New York.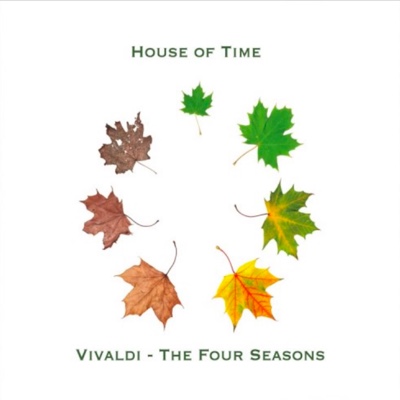 To date, the ensemble has released two albums on its own label, both live recordings: a 2015 disc of Couperin's Apothéose de Lully and "La Françoise" from Les Nations paired with Marais' La Sonnerie de Ste. Geneviéve du Mont; and a reimagined version of Vivaldi's The Four Seasons for chamber ensemble alongside the composer's Chamber Concerto in G Minor, RV 107, recorded in 2017. (House of Time can be seen performing "Summer" on YouTube here and "Autumn" here.)
The Vivaldi recording is superb, showcasing the full prowess of oboist and recorder player Gonzalo X. Ruiz, who devised the transcription. He often takes up the solo violin line, making the whizzing scales and broken chords sound effortless. Vivaldi's Seasons work well for chamber ensemble: the wind instruments add warmth and color to a piece bleached of some of its potency through overuse. This fresh take also features violinist Tatiana Daubek, blazing through her solos with precision. Standout moments include the properly shivery opening to the first movement of "Winter," the sultry fury of the finale of "Summer," and the languid adagio movement of "Autumn."
The chamber concerto comes across as an afterthought on the album. But it's well executed, a pleasant Vivaldi dessert after the feast that is his Seasons.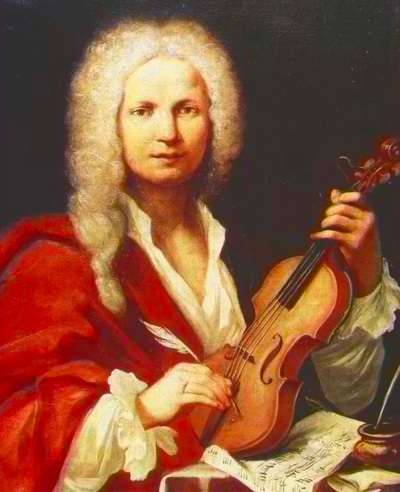 The album represents a step forward from House of Time's 2015 offering of Couperin and Marais. Couperin's 15-movement Apothéose de Lully is replete with gestures synthesizing French and Italian styles, as was becoming standard in the early 18th century. Each movement has a title colorfully translated by House of Time, such as "Lully is at the Elysian Fields Jamming with the Musical Spirits" and "Subterranean Grumblings of…Lesser Composers."
The ensemble is tight throughout. Guest baroque flutist Stephen Schultz's playing is particularly excellent at the start of the sixth movement ("Lully is Raised up to Parnassus"), a subtle sprightliness bringing the simple, ascending lines to life.
The other Couperin on the album, "La Françoise," also includes strong performances from all members, though the Courante and Sarabande movements lack energy and trend too far towards "stately."
Marais' La Sonnerie is a delight, easily the album's highlight. Harpsichordist Avi Stein anchors the music with authoritative continuo playing, managing to propel the piece throughout its nearly eight-minute length. Viola da gamba player Beiliang Zhu and violinist Daubek are in perfect sync, sinuously twining their contrapuntal lines among the repetitive bass in the continuo.
Both albums feature fine playing, but the more recent disc highlights the ensemble's forward momentum. Their cohesiveness and creativity in the Vivaldi project is captivating, a new twist on an age-old treasure. Both discs are available on Amazon.com, and House of Time is offering the The Four Seasons as a touring program throughout the 2017-18 season.
Jeremy Reynolds is classical music critic of the Pittsburgh Post-Gazette. A former clarinetist and radio announcer, he has written about music for ClevelandClassical.com, Symphony Magazine, Early Music America Magazine, Charleston's Post and Courier, and other publications.