by No Content
Published May 1, 2022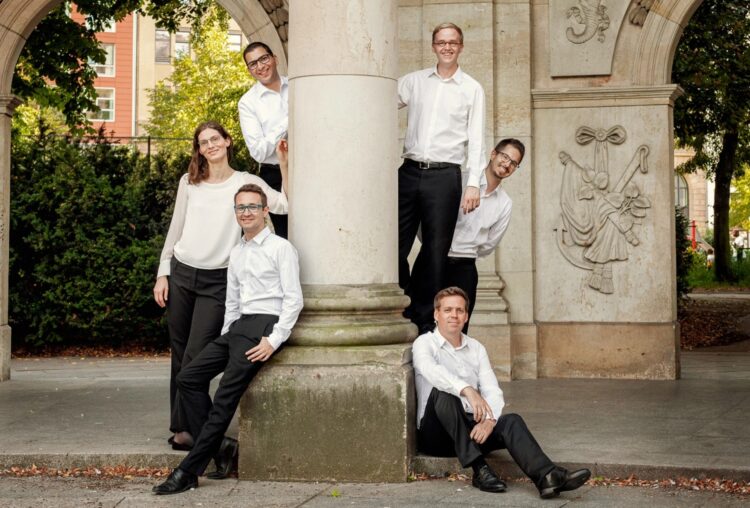 Janitsch: Trio Sonatas. Berlin Friday Academy. Brilliant Classics 95977
The Berlin Friday Academy was a salon created by composer Johann Gottlieb Janitsch where both professional and amateur musicians performed new works for aristocratic and professional members of the public. It is also the name of a promising new German ensemble dedicated to the music of 18th-century Berlin, especially that of the court of Frederick the Great. This, their debut album, treats its listeners to five of Janitsch's trio sonatas.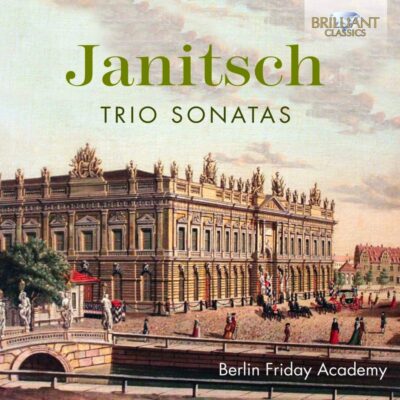 Janitsch (1708–1763) was a prominent composer and performer at Frederick's court, where he rubbed elbows with such better-known luminaries as Johann Joachim Quantz or the brothers C.P.E and W.F. Bach. Born in Silesia (today part of Poland), he was already being commissioned to compose large works while a student. By the mid-1730s, he was hired by then-Prince Frederick, an appointment that later brought him to the Berlin Court Orchestra. He spent the remainder of his career in Berlin, running the Academy out of his home until his death.
In contrast to his contemporaries who favored the trio sonata, Janitsch wrote a larger number of sonatas for quartet, a much less common form. In doing so, he emphasized the viola, unusually treating it as an equal to the violin, and even wrote a viola concerto, which unfortunately is lost. He also wrote around 30 of the then-new sinfonias, although admittedly some of the attributions remain dubious. One might think that such originalities might have ensured the continued existence of Janitsch's works, but unfortunately a massive fire in 1740 destroyed his home, and none of his earlier works survive. Only a few works were published during his lifetime; the rest survived in manuscript and were thought to have been destroyed during World War II but resurfaced in 2000 in Russia. All of these factors, from the unique elements of Janitsch's works to their rediscovery in the new millennium, help to explain why there has been such a recent resurgence of interest, including this new recording.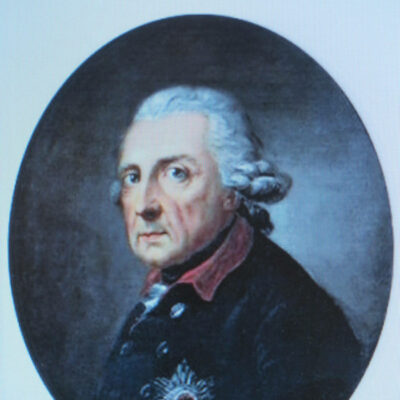 These five trio sonatas are presented to fine effect. Janitsch was an expert in the then-popular galant and empfindsamer styles, in which simple textures, clear and graceful melodies, balanced phrases, expressive ornamentation, and rich harmonies prevail. Indeed, these works reveal Janitsch to be not only a master melodist but a superb orchestrator — listen, for example, to the opening violin theme in the Sonata in F Major, how he transfers it to the flute where it develops, and how the two instruments then join together in delicate tandem.
The Sonata in D deserves special attention for its use of the viola instead of the violin, resulting in a deliciously warm, rich ambience. One of Janitsch's Friday Academy oboists declared that he wrote very well for that instrument, an observation well borne out in the concluding two sonatas. If one of the goals of this sort of music was to be immediately pleasing, Janitsch accomplished it in spades, and so, too, has the Berlin Friday Academy. The performances are well balanced and clear, with sensitive attention to ornamentation, tempo, and blend. The musicians have a lovely sense of buoyancy and graceful motion that serves this repertoire very well, and I hope to hear much more from them soon.
Karen Cook specializes in the music, theory, and notation of the late medieval and early Renaissance periods. She is assistant professor of music at the University of Hartford in Connecticut.
Recent EMA Recording & Book Reviews