by Karen Cook
Published August 9, 2021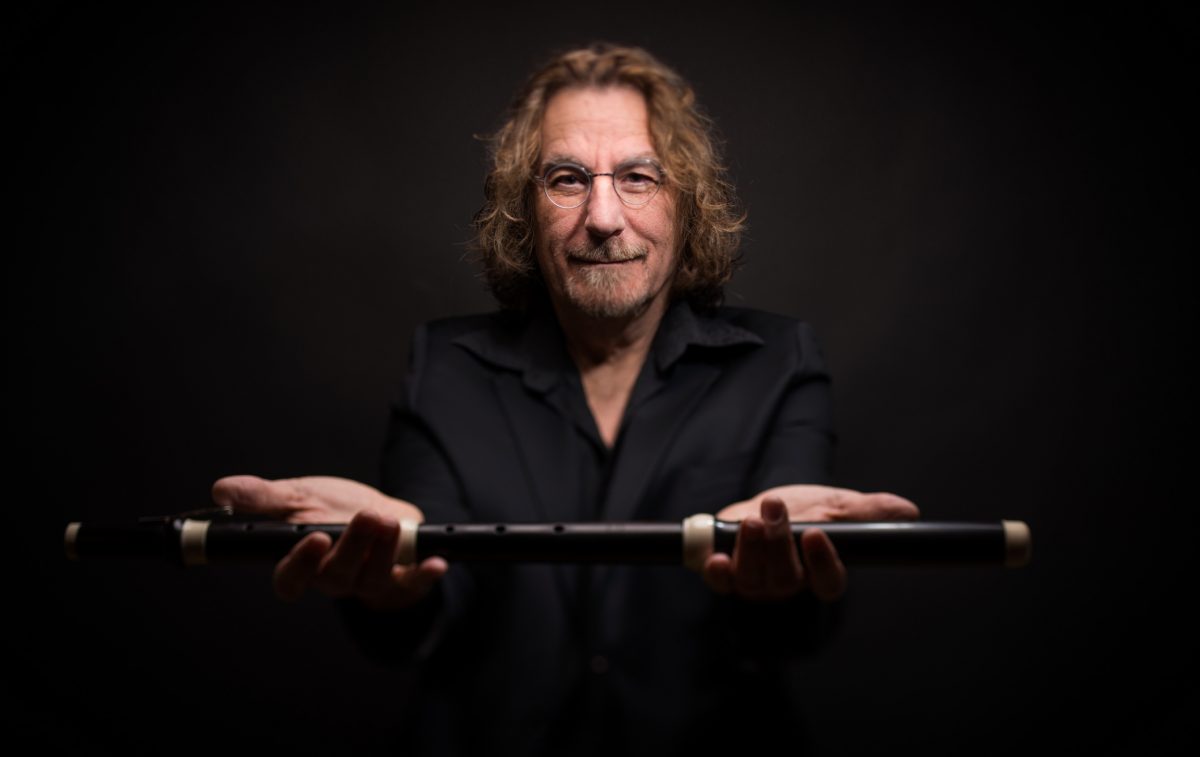 François Couperin: Concerts Royaux. Stephen Schultz, baroque flute; Jory Vinikour, harpsichord; Alexa Haynes-Pilon, viola da gamba; Mindy Rosenfeld, baroque flute. Music & Arts MA-1302
In 1693, a young François Couperin, not long married and with two young children, was appointed organist du roi by King Louis XIV. A highly prized position, it not only brought Couperin into the King's fold but also introduced him to the rest of the court, where he quickly became a popular keyboard instructor. Couperin was already a published composer by the time he joined up with Louis, but he turned his efforts increasingly toward chamber music suitable for the court afterward.
Louis, an enthusiastic dancer who cultivated ballet and opera at his court and danced in 40 ballets himself, was also an avid patron of music, and often held private concerts in his chambers. Couperin (1668-1733) was certainly one of the numerous musician-employees who performed there for the King, and it is likely that the four Concerts Royaux represented on this new album were among the works written or performed for such an occasion, bittersweet though they may have been. Each of the concerts here consists of a prelude and a suite of classic French dances, popular both on stage and during social occasions.
You will find the expected Allemandes and Courantes but also the occasional Rigaudon, Muzette, and Forlane. Later in life, Louis stopped dancing and even banned opera and ballet altogether after he married his second wife, whose religious sensibilities would not permit such entertainment. One might thus easily imagine the scenario that the excellent liner notes describe, where an aged King Louis listens to such dances with a rush of nostalgic wistfulness.
In the King's chambers, the typical and well-loved instruments of the day would have been heard: flute, oboe, violin, viola da gamba, and harpsichord in varying number and arrangement. These works, however, leave a lot to the imagination with regard to orchestration, since in addition to the expected treble line and basso continuo, additional voices occasionally creep in, sometimes in full on their own, sometimes even incorporated into one of the existing parts. Modern performers therefore can exercise a great deal of musical creativity in realizing these works.
On this recording, the primary trio consists of flute (Stephen Schultz), harpsichord (Jory Vinikour) and gamba (Alexa Haynes-Pilon), but they also include a second flute (Mindy Rosenfeld) for some of these additional lines, as in the wonderfully coy, almost mysterious Menuet en Trio of the Premier Concert in G. They occasionally even use the harpsichord just by itself, or to start off a work, with the other instruments coming in after in almost improvisatory fashion, shown to lively, fun effect in the Allemande of the Troisième Concert in A.
Regardless of their arrangement, all four instrumentalists combine fine-tuned precision with a dashing sense of vigor, gracefulness, and flair. Whether it be the pastoral charm of the standout Muzette of the Troisième Concert, where Rosenfeld and Schultz play in exquisite tandem, or the enviable combination of vitality and delicacy in the Allemande of the Premier Concert, or even the rollicking Rigaudon of the concluding Quatrième Concert in E minor, the ensemble does not disappoint for either energy or musicality.
Karen Cook specializes in the music, theory, and notation of the late medieval and early Renaissance periods. She is assistant professor of music at the University of Hartford in Connecticut.
Recent EMA Recording & Book Reviews
Jeannette Sorrell's adaptation of Handel's popular 'Israel in Egypt' cuts, re-orders, restores, and replaces music and text throughout the oratorio. But Handel didn't leave us with a 'definitive' edition, and Sorrell's version is so artistically logical that someone new to the work might not know anything is missing. Apollo's Fire and the outstanding vocal and instrumental soloists make a compelling case.
People who love Wagner operas can separate his music from his toxic beliefs. Yet J.S. Bach's 'superlative ability to move listeners' and status as 'a pinnacle of Western art' brushes aside the composer's harsh theology and often intolerant personal philosophy. In this collection of essays, Bach scholar Michael Marissen warns us to 'not soften or assimilate this figure to our own preferences, no matter how much we find inspiration, solace, or transcendence in his art.'
Trumpet soloist Josh Cohen and Ensemble Sprezzatura bring together regal flair and expressive grace with 'Altissima,' exploring the varied colors and dimensions of the high Baroque trumpet. The recording makes an ideal introduction to myriad trumpeting styles through mostly unfamiliar repertoire.