by Andrew J. Sammut
Published May 9, 2022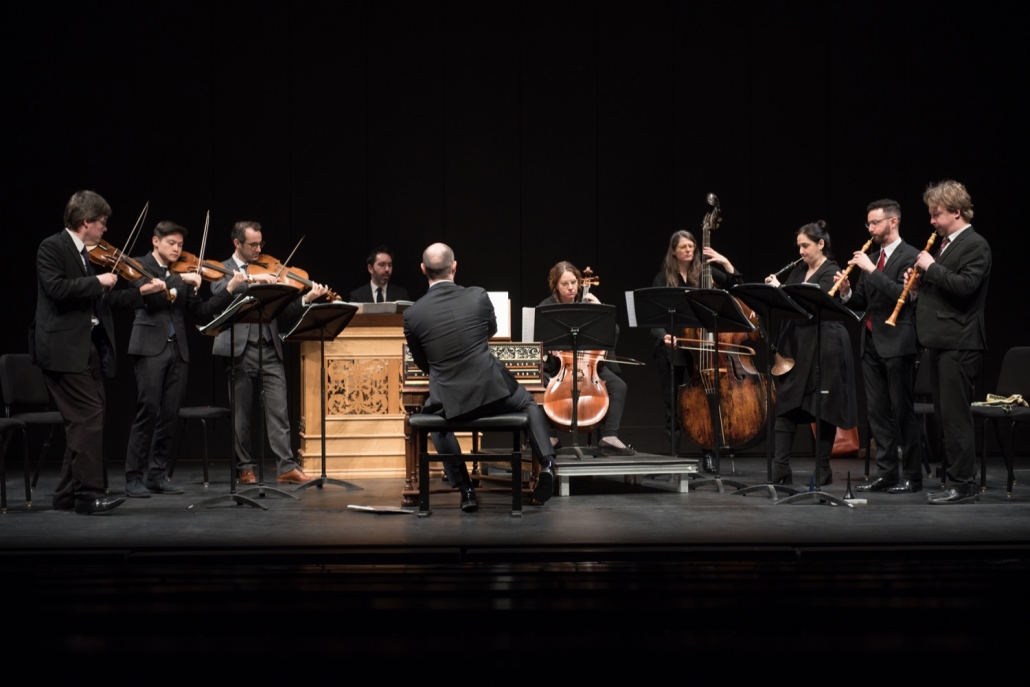 Mozart's Bassoon: Works for Solo Bassoon. Peter Whelan, bassoon and conductor, with Ensemble Marsyas. Kristian Bezuidenhout, pianist. Linn CKD680
Mozart's Bassoon Concerto in B Flat (K. 191) combines technical demands and flowing melodies into a charming and concise showpiece. It's no wonder this work has become an audition staple for bassoonists and earned several recordings on both modern and historical instruments. The album Mozart's Bassoon features Peter Whelan as the soloist and director with his period-instrument group Ensemble Marsyas. The disc also includes performances of Mozart's lesser-known bassoon sonata and one of his convention-defying wind serenades (both of which were previously issued as digital releases).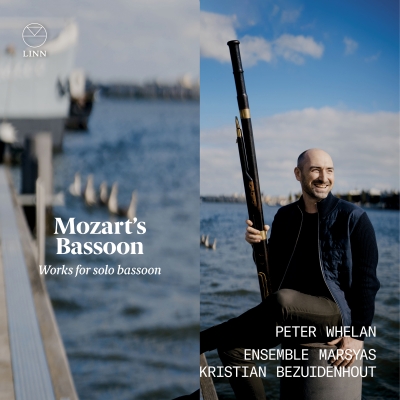 Based in Edinburgh, bassoonist-conductor-keyboardist Whelan founded Ensemble Marsyas in 2011, which has focused on historically informed performances of wind music from the 18th century. Whelan's instrument for this recording is a replica of a bassoon made by Carl Augustin Grenser. Among Grenser's clients was the Salzburg court—Mozart's first employer in his hometown—which commissioned bassoons from the Dresden instrument maker. Mozart likely wrote the concerto for the court bassoonist, meaning this work premiered on a Grenser. Whelan now interprets the concerto on his Grenser replica, built in 2004 by Peter de Koningh of the Netherlands (who has been building historical bassoons from various periods for over 45 years).
In the concerto, Whelan displays ample personality alongside obvious instrumental facility. He mines timbral colors from runs and arpeggios even as he easily charges through them. Sustained tones resound with emotional and textural depth that doesn't overwhelm the earnest atmosphere. His tonal shading and careful pacing also highlight the bassoon's delicate side.
He adds a plaintive quality to the Andante that makes its familiar theme (reminiscent of "Porgi, Amor" from The Marriage of Figaro) more than just gorgeous. Subtle articulation of rapid triplets and repeated notes turns the Rondo into a rhythmic finale. Ensemble Marsyas matches their soloist's energy and shapely phrasing, and their orchestral sheen provides an attractive foil for the bassoon.
Whelan's bassoon has a medium-bright, translucent sound that's especially warm and clear in the middle register. The intimate setting of Mozart's Sonata in B Flat (K. 292) is an even clearer opportunity to appreciate the soloist and this instrument. For this recording, made in 2014, Whelan chose a performing edition for bassoon and piano, with historical keyboardist Kristian Bezuidenhout joining him. No autographed copy of this work survives, and its initial published scoring for bassoon and cello may have been the publisher's choice.
This sonata could easily slide into Galant nicety, but Whelan keeps things interesting with humor and more rhythm. Subtle inflections, like the well-executed and almost smirking octaves, make the Allegro more cocky than cute. Bezuidenhout's spurring accompaniment adds drive and further wit. The two trade smooth phrases to create a tender dialog in the Andante before Whelan's coppery outbursts and swagger close out the Rondo.
The Serenade in C minor (K. 388) departs from the album's prevailing mood and contemporary expectations of the Harmoniemusik genre. In Mozart's time, music for wind ensemble was usually intended as light background. But Mozart creates a dark little octet filled with ominous themes and jarring suspensions. Through Ensemble Marsyas's transparency and well-balanced interplay, it's easy to hear how bold and unusual this piece must have seemed to people expecting dinner music.
The Allegro opens with foreboding oboes and chilly clarinets. After an ironically lush reprieve in the Andante, the group delivers the Minuet's canonic imitations in stark, angular fashion contrasted by a flowing Trio. The sequence of variations in the final movement is like a catalog of unique voicings and harmonic twists. Whelan's direction sustains momentum while leaving space to appreciate the composer's work and the artistry of this ensemble, right down to their rich, dark horns and the bassoons' churning bass lines. It's a fitting close to such an ear-opening album.
Andrew J. Sammut has written about classical music and jazz for All About Jazz, The Boston Classical Review, The Boston Musical Intelligencer, Early Music America, The Syncopated Times, and his blog. He also works as a freelance copy editor and writer. Andrew lives in Cambridge, Massachusetts, with his wife and their dog.
Recent EMA Recording & Book Reviews
In a revealing look into the lives of 'ordinary' folks in 17th and 18th c. Germany, author Tanya Kevorkian taps a wealth of sources that detail city life, from religious beliefs to weddings to the rhythms and rules of town watchmen. With compassion and wisdom, the author notes that historians who look at street life "have to some degree replicated the perspective of the authorities."
Emily Zazulia's valuable 'Where Sight Meets Sound: the Poetics of Late-Medieval Music Writing' explores notational aesthetics in polyphonic music, where it's not obvious how you're meant to sing what's on the page.
Long undervalued, Alessando Scarlatti's vocal writing naturally weds singable lines with the Italian language. Ars Lyrica Houston's colorful new recording of a Scarlatti oratorio, with an outstanding cast, makes a brilliant case for this rarely heard music.