by
Published September 9, 2019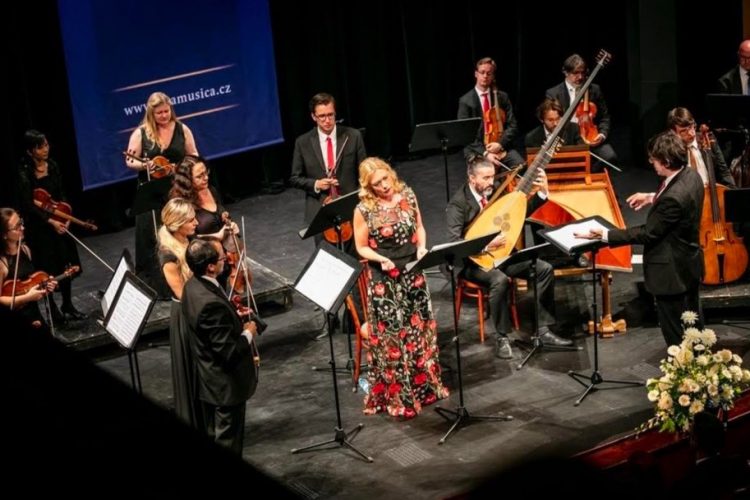 Il giardino dei sospiri. Magdalena Kožená, mezzo-soprano; Collegium 1704; Václav Luks, conductor. Pentatone PTC 5186-725
By Andrew J. Sammut
The press release for Magdalena Kožená's first album on Pentatone claims she "returns to the baroque repertoire that launched her early career." This latest entry in the Czech mezzo-soprano's discography centers on the protagonists of four tragic Baroque cantatas: women left behind by their lovers either by design or misfortune. Kožená has performed everything from Monteverdi to Cole Porter. While that expressive/stylistic experience — and, of course, her unimpeachable technique — certainly informs these mini dramas, it sounds like she never left this music.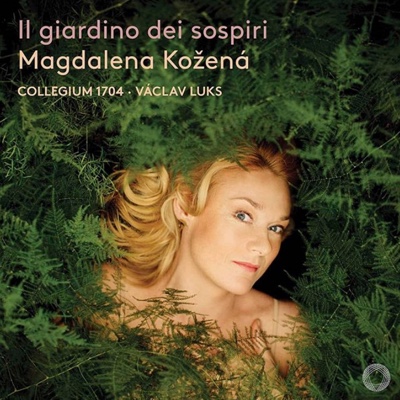 In Benedetto Marcello's "Arianna abbandonata," terminal vibrato, massaged phrases just shy of rubato, and fading in and out of notes may startle more doctrinaire ears. Yet Kožená's delivery always maintains the Baroque sense of beat, and she never overwhelms Marcello's courtly vocal writing. The fulsome tone contains enough edge to avoid turning merely plush, with a rich sheen coloring its top. The character's violation is palpable in the opening recitative of Marcello's cantata, and a tearful outpouring follows in the first aria. Fiery arpeggios and correlated motifs executed with utter confidence mark the second aria.
Francesco Gasparini's "Ombre, cure sospetti" from Atalia packs several moods, tempos, and textures into just five minutes. Kožená handles it all with aplomb. A chilling ascending chromatic crescendo turns into honeyed piano asides in its first section. Moments later, she tosses off more perfectly controlled rapid-fire divisions. Kožená's Czech colleagues in Collegium 1704 and their director, Václav Luks, back her with everything from continuo to full orchestra in sustained chords and rhythmic figures without missing a musical or emotive turn.
Some listeners may prefer more comparatively restrained readings of these works (for example, Blandine Staskiewicz's performance of the Gasparini aria on her album Oratorio). Yet Kožená remains a respectful and assured interpreter of this repertoire. She eases back slightly in Leonardo Leo's upbeat "Or ch'è dal sol difesa" from Angelica e Medoro, with its charming evocation of warm sun on grass. She then turns creamy for the cantata's central dry recitative. Here and throughout the disc, Kožená and Collegium 1704's way with these secco episodes perhaps surprises the most: Her diction, control, and sheer investment combined with sensitive continuo really make music where others might just play filler.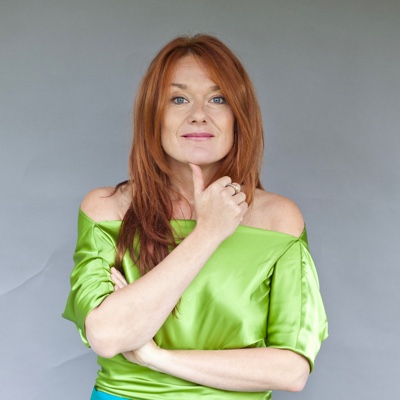 Handel's "Qual ti riveggio,oh Dio" (HWV 150), the longest and most intricately scored work on the recording, offers a tour-de-force. Kožená's narrator, contemplating the death of her lover and wishing for her own, begins with lengthy lines imitating the angry sea in "Empio mare, onde crudeli." The long, slow, and ultra-despondent "Si muora" proceeds just short of turning gooey and self-indulgent under Luks' direction. In da capo repeats, Kožená raises the intensity with slightly more throb to her voice and distress-filled ornaments, including several breathtaking ascents into the upper register. Shredding violin obbligatos, tender oboe doublings, dark shades of cello, and bass lines that claw at the singer like an undertow are just a few orchestral highlights.
Collegium 1704 takes turns as both sensitive accompanist and a veritable partner with Kožená for these performances. Instrumental overtures further show off their sound, such as the tough swagger and gutsy repeated notes in the opening movement of the Sinfonia from Leonardo Vinci's oratorio Maria dolorata or spine-tingling strings bursting into the concerted sections of Handel's racing overture to Agrippina. This is an impressive recital and a promising debut on this label for Kožená — even if it is "just" another example of her sterling artistry.
Andrew J. Sammut has written about Baroque music and hot jazz for All About Jazz, Boston Classical Review, The Boston Musical Intelligencer, Early Music America, the IAJRC Journal, and his own blog. He also works as a freelance copy editor and writer and lives in Cambridge, MA, with his wife and dog.
Recent EMA Recording & Book Reviews
Emily Zazulia's valuable 'Where Sight Meets Sound: the Poetics of Late-Medieval Music Writing' explores notational aesthetics in polyphonic music, where it's not obvious how you're meant to sing what's on the page.
Long undervalued, Alessando Scarlatti's vocal writing naturally weds singable lines with the Italian language. Ars Lyrica Houston's colorful new recording of a Scarlatti oratorio, with an outstanding cast, makes a brilliant case for this rarely heard music.
On their latest stellar recording, the Suspicious Cheese Lords focus on Palestrina's 'Missa Illumina oculos meos,' and the lengthy motet by Andreas de Silva on which it's based. World premiere recordings, beautifully sung.