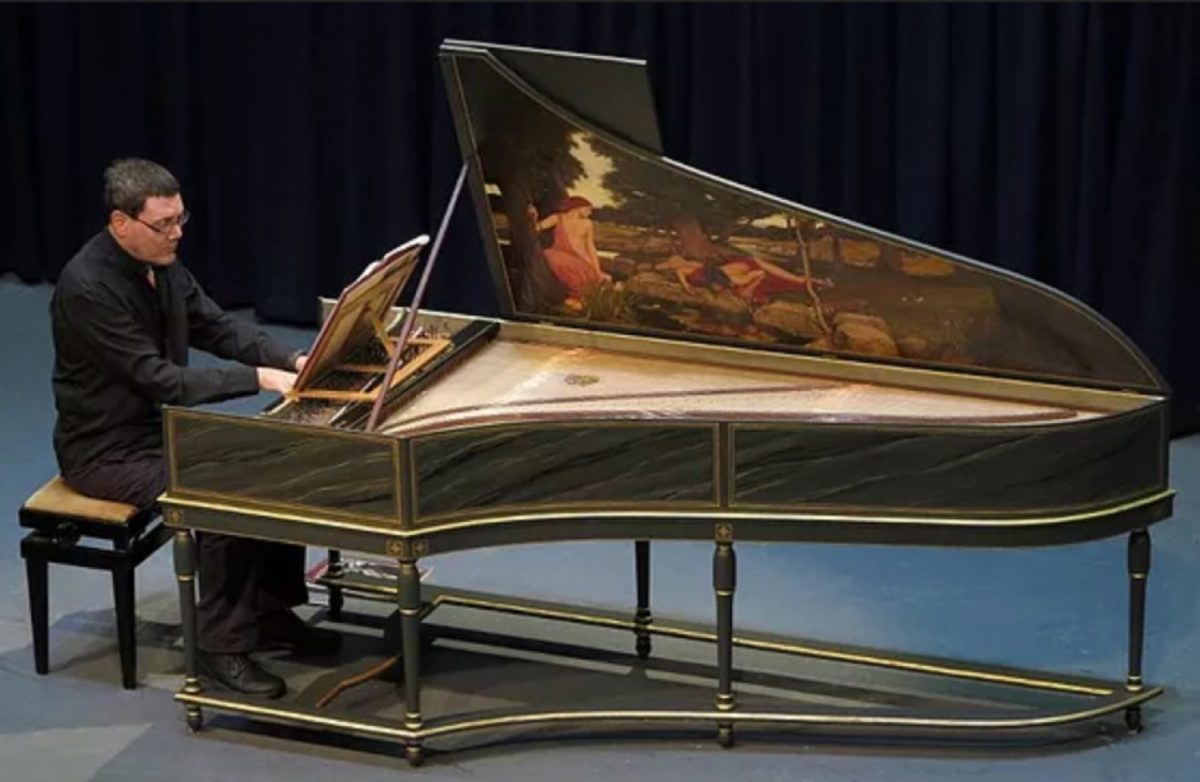 Mattheson: The Melodious Talking Fingers. Colin Booth, harpsichord. Soundboard SBCD 220.
If not exactly a polymath, Johannes Mattheson was certainly one of the Baroque period's overachievers. Between his birth in Hamburg in 1681 and his leave-taking from that Hanseatic city in 1764, he was an opera singer (soprano until his voice changed, then tenor), diplomat (personal secretary to the British Envoy in Hamburg), theorist and music critic (author of several treatises on performance practice and editor of the first German music periodical, Critica musica), music director (Hamburg Cathedral until his deafness forced his retirement), and composer of a large catalogue of works (repatriated to Hamburg in 1998 from Armenia, where they had been sent for safe keeping during World War II).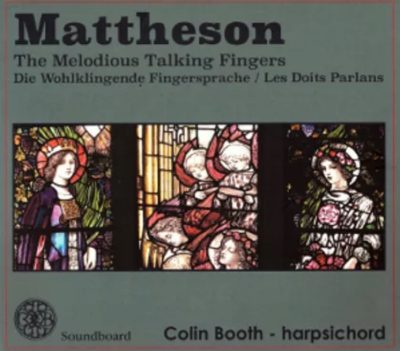 Although keyboard works form only a small part of Mattheson's oeuvre, they have been lovingly recorded by English harpsichordist Colin Booth on two CDs on the Soundboard label using one of the 300-some instruments Booth himself has built. The twelve suites of 1714 were released in 2011, followed by Die wohlklingende Fingersprache in zwölf Fugen in 2020. (Booth has also made a performing edition of the twelve fugues with Matthew Brown.)
The second collection, with Mattheson's endearing title that Booth translates into English as "The Melodious Talking Fingers" (and perhaps less charmingly into French as "Les Doigts Parlans"), bore a fawning dedication to Handel in its original 1735 edition:
The melodious
Language of the Fingers
containing Twelve Fugues,
with two to three subjects,
composed for and dedicated to the high and noble-born, deeply
learned and world renowned
Herr Georg Friedrich Händel,
royal grand master, electoral
Kapellmeister of Brunswick
and Lüneburg,
as a sign of particular esteem —
by Mattheson.
Most readers probably will associate Mattheson with the famous story of the "duel" he fought with Handel that arose during a 1704 performance of the latter's Cleopatra at the Hamburg Opera when both musicians were on staff. There are several versions, but Handel, playing and conducting from the pit, somehow enraged Mattheson, who was singing an aria onstage. The two, ages 19 and 23, respectively, took their argument out to the street.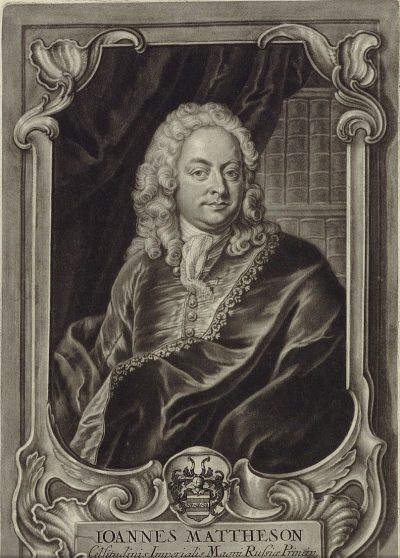 The course of British music might have changed drastically had Mattheson's coup de grace not been deflected either by a thick opera score in Handel's coat or an oversized coat button. The incident was dramatized with poetic choreography in a 2003 Canadian film, with music by the ensemble Les Boréades.
In both versions of the duel, the two composers made up and remained friends, even if that narrative is canceled by Mattheson's dedicatory page to the second edition of Die wohlklingende Fingersprache, which doesn't mention Handel at all.
Returning to the melodious fingers, Mattheson regards contrapuntal compositions as bellwethers of musical sophistication, and in these 12 fugues is particularly interested in the melodious character or singability of their subjects. Composers who have crafted fugues already know that the more tuneful the subject, the more difficult it is to weave it into a contrapuntal structure. But these fugues are short, uncomplicated pieces whose subjects are easy to recognize and aren't put through the compositional hoops of a Johann Sebastian Bach. The most melodious theme (Fugue 12) incorporates only the first seven notes of the chorale "Werde munter, mein Gemüte."
Perhaps in a tip of the hat to the wag who defined a fugue as "a form of music where the parts come in one by one and the audience leaves one by one," Booth leavens the playlist with six non-fugal pieces: an Allemande, a Corrente, a Gavotte, a Sinfonia, a Burla, and a Seriosita. All tidily written, all agreeable to the ear, and all performed with spirit and transparency.
Daniel Hathaway founded ClevelandClassical.com after three decades as music director at Cleveland's Trinity Cathedral. He studied historical musicology at Harvard College and Princeton University, and orchestral conducting at Tanglewood, and team-teaches Music Criticism at the Oberlin Conservatory of Music.