by Karen Cook
Published June 21, 2021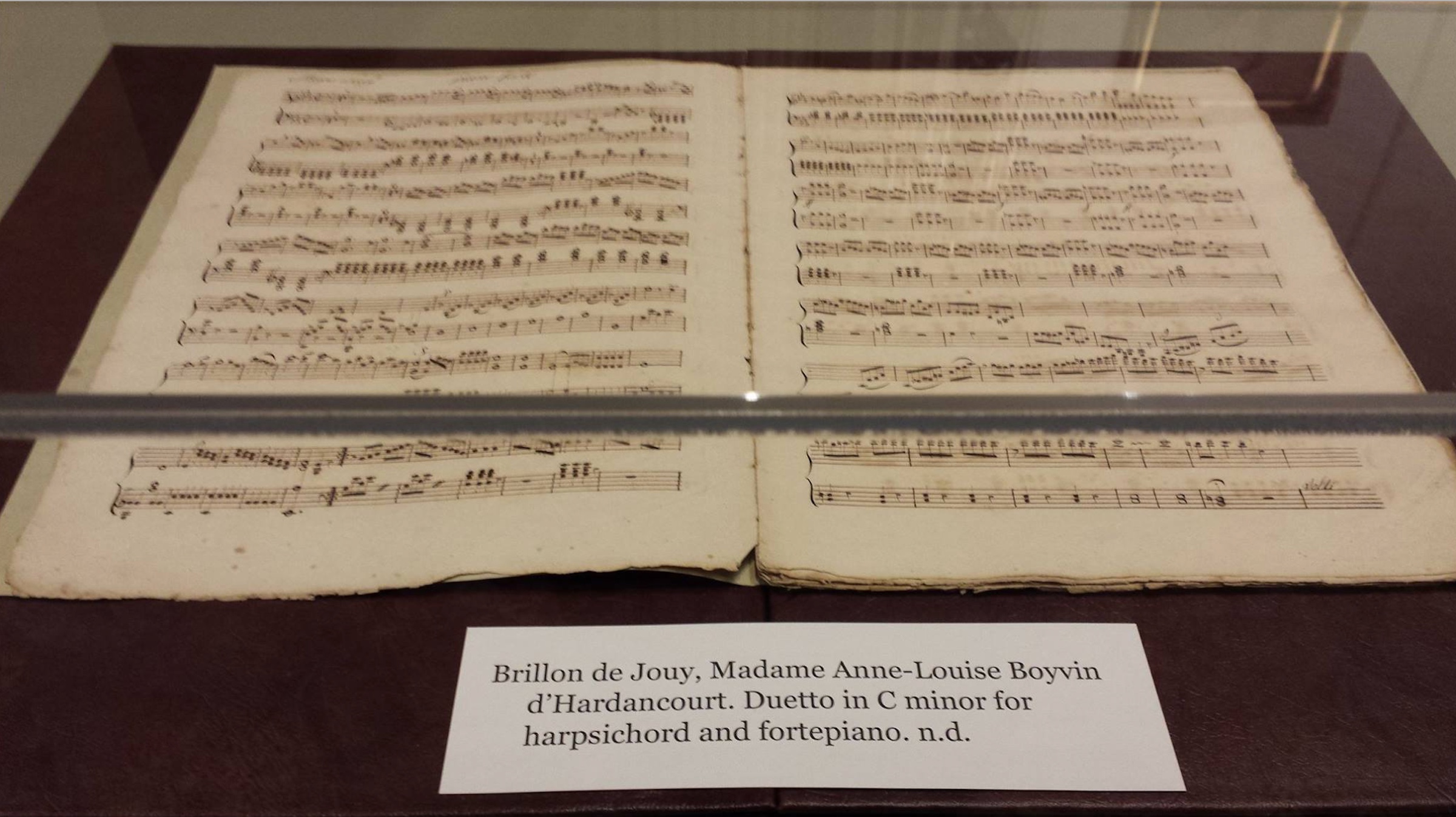 In the Salon of Madame Brillon: Music and Friendship in Benjamin Franklin's Paris. The Raritan Players (Rebecca Cypess, director). Acis APL40158.
Some years ago, I had the pleasure of reviewing the Raritan Players's album In Sara Levy's Salon. As I remarked then: "The ensemble treats every piece on this recording with such intimate care that it is easy to imagine the fascination, even joy, Levy might have felt playing this music herself." Of this latest recording, I am delighted to state that the sentiment stands.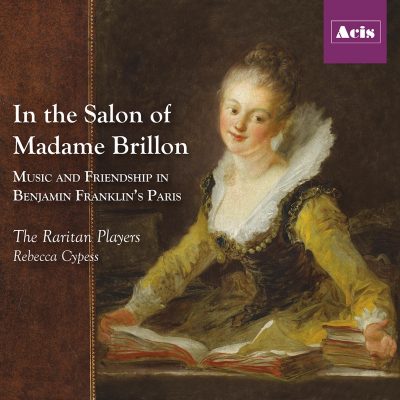 Here, however, the star of the show is not Sara Levy but Anne-Louise Boyvin d'Hardancourt Brillon de Jouy (1744–1824). Madame Brillon, as she was known, was an accomplished keyboardist and composer, an avid collector of music, and an elegant hostess in her stylish Parisian salon. Since women were encouraged to cultivate their musicianship on keyboard instruments, Brillon and her daughters performed on her personal collection, and she composed specifically for their unique qualities. Before the new pianoforte had become fashionable in Paris, she was an early adopter of that instrument; Johann Christian Bach himself sent her one from England as a gift. Director and historical keyboardist Rebecca Cypess notes that luminaries like Charles Burney and Benjamin Franklin left records of their time with her; while in Paris, Benjamin Franklin spent two nights a week in Brillon's salon, and Burney documented her as "one of the greatest lady-players of the harpsichord in Europe."
Though her salon was well placed within the elite society of Paris, her musical network thus stretched throughout Western Europe, including England, and even across the pond to Franklin's Philadelphia, where her works have been stored. While a few have been performed, none appear to have been recorded. This album, therefore, includes the world premiere for Brillon's Sonata in D major, a movement from a Duetto in C minor for harpsichord avec la sourdine and piano, and a set of five songs, sung with poise and sensitivity by Sonya Headlam. The rest of the album comprises works likely to have been heard in Brillon's salon: Boccherini's Sonata No. 4 in D major and Johann Schobert's Trio No. 2 in C minor (both dedicated to Brillon), Muzio Clementi's Sonata No. 3 in G major, a copy of which Brillon owned, and a Duo for harpsichord and piano by Henri-Joseph Rigel, whom Brillon knew.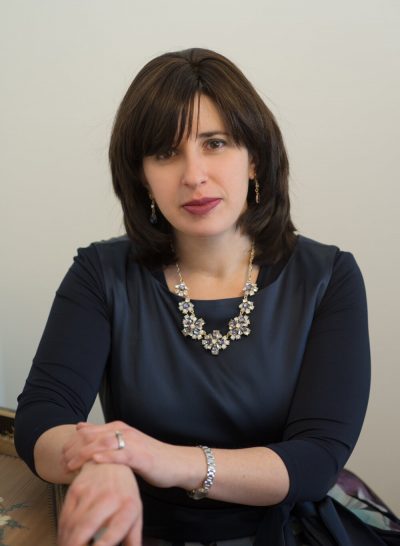 As Cypess points out, Brillon composed only for private performance for family and friends, emphasizing fashionable cantabile melodies over complexities of form and counterpoint. Brillon herself stated to Franklin: "I have a lively mind, and nothing prevents me from using it, but only for myself and my most intimate friends…" This recording creates for listeners a sense that they, too, have been invited into Brillon's inner circles. It's a wonderfully close, familiar acoustic, one that shows off the very best of the conversational interplay between the instrumentalists, as in the Boccherini Sonata. The players all perform with an enviable agility and grace, especially in Brillon's works, the Sonata in G minor in particular.
The original 1780 square piano used here is at once rich and warm, resonant yet metallic in a way that reminds a bit of an old-fashioned music box. While it's used to great effect throughout the recording, the closing Schobert Trio is particularly delightful. As before, I find myself returning to this album over and over again for its spectacular research and remarkable subject matter, contributions in world-premiere recordings, and incomparable musicianship. An absolute gem.
Karen Cook specializes in the music, theory, and notation of the late medieval and early Renaissance periods. She is assistant professor of music at the University of Hartford in Connecticut.
Recent EMA Recording & Book Reviews
Emily Zazulia's valuable 'Where Sight Meets Sound: the Poetics of Late-Medieval Music Writing' explores notational aesthetics in polyphonic music, where it's not obvious how you're meant to sing what's on the page.
Long undervalued, Alessando Scarlatti's vocal writing naturally weds singable lines with the Italian language. Ars Lyrica Houston's colorful new recording of a Scarlatti oratorio, with an outstanding cast, makes a brilliant case for this rarely heard music.
On their latest stellar recording, the Suspicious Cheese Lords focus on Palestrina's 'Missa Illumina oculos meos,' and the lengthy motet by Andreas de Silva on which it's based. World premiere recordings, beautifully sung.