by Mike Telin
Published November 1, 2021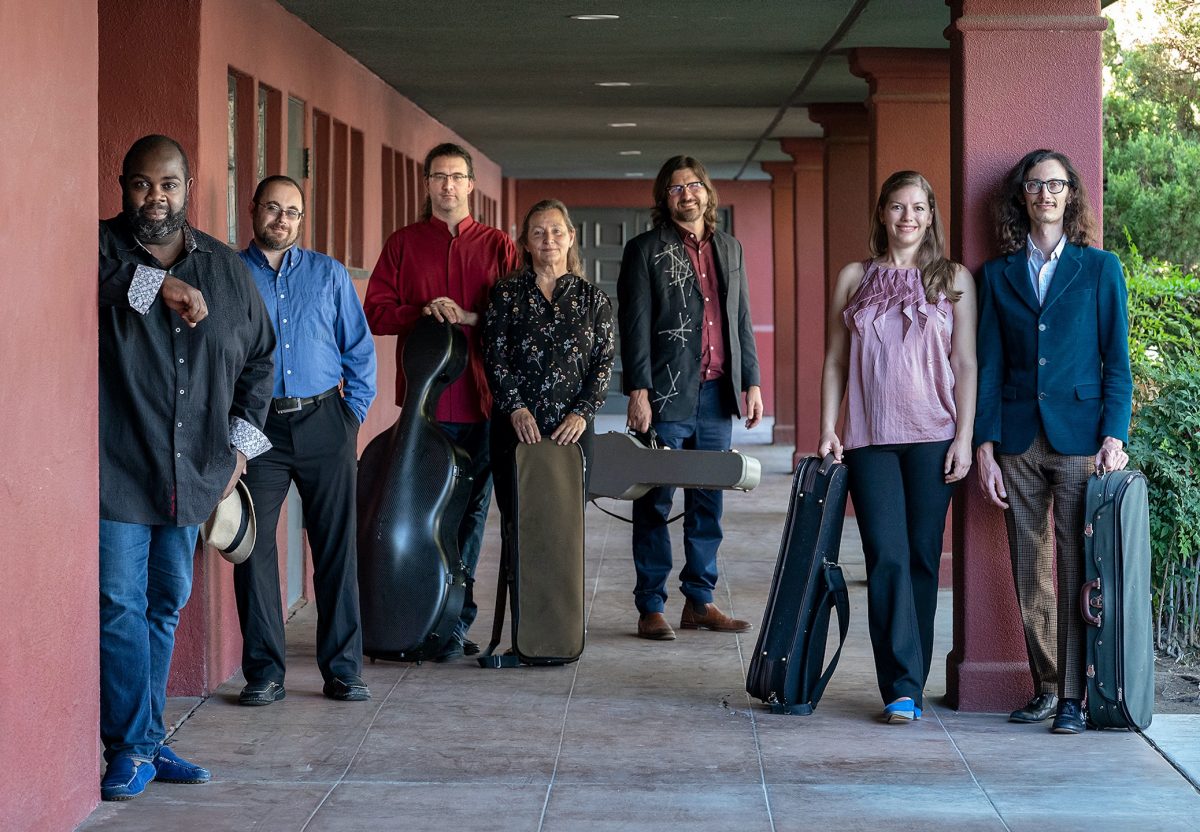 American Originals: A New World, A New Canon. Reginald Mobley, countertenor; Agave. Acis APL20445.
"My life is a pathway of sorrow;
I've struggled and toiled in the sun
with hope that the dawn of tomorrow
would break on a work that is done."
Florence Price —  "Resignation"
Florence Price's "Resignation" serves as the ideal opening track for American Originals: A New World, A New Canon. Exquisitely performed by the brilliant countertenor Reginald Mobley and the superb instrumental ensemble Agave,  Price's music — and her words —  entice you to sit back, relax, and enjoy.
Released by Acis Productions, the recording is a direct response to this moment of cultural awakening on many fronts — including classical music. During the album's 17 tracks, Mobley and the San Francisco-based group Aaron Westman and Anna Washburn, baroque violins; William Skeen, baroque cello and viola da gamba; Kevin Cooper, baroque guitar and theorbo; and Henry Lebedinsky, harpsichord, piano, and organ) craft a stunning playlist of neglected works by composers of color.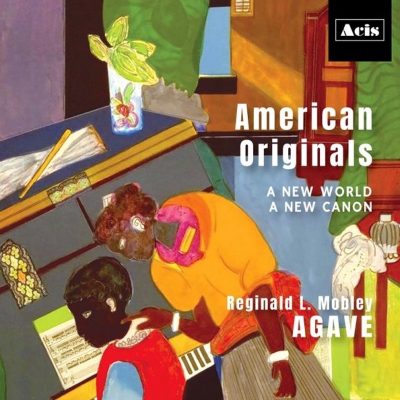 Part of the album's beauty is its inclusiveness — musically and culturally. In addition to the eight art songs by Price, works by African American classical guitarist Justin Holland and ragtime composer Scott Joplin are featured.
Additionally, American Originals pays homage to the contributions of Baroque composers Esteban Salas y Castro (1725-1803) and Manuel de Zumaya (1678-1755), as well as Brazilian classical composer José Maurício Nunes Garcia (1767-1830).
For those who only know Price (1887-1953) through her large-scale orchestral works and as the first African American woman to have a composition played by a major orchestra, her art songs show her prowess for setting texts to music. They also reveal different sides of her personality.
In "Resignation," we hear her contemplative side, while "Tobacco" (Four Encore Songs) is full of playfulness. That humor also works its way into Price's arrangements of "Shortnin' Bread" and "Oh My Darlin' Clementine" from Negro Folksongs in Counterpoint.
The true standouts in the Price songs are the performances by Mobley and Agave, who embody all the emotions and sounds needed to deliver these works to their fullest effect. The countertenor's strong, richly-hued voice is powerful in the high register, and he sings with immaculate diction and spot-on intonation. Coupled with impeccable ensemble, these qualities make the songs a joy to hear.
Mobley and Agave reveal another aspect of their musical souls during Cuban composer Castro's solo cantata "Tú, Mi Dios, Entre Pajas" and Mexican composer Zumaya's "Como Aunque Culpa." Here, everything sounds second-nature. Each line has direction, and nothing is overly fussy or sentimental.
Agave enjoys their moment in the sun with two anonymous works — Canción para Dos Instrumentos and a Trio Sonata in F. But their rendition of Joplin's Bethena, A Concert Waltz — a simple tune in 3/4 time — is a standout.
While all the music and performances on American Originals go a long way toward creating a canon for a new world, what it just might do best is to shine light on what a diverse society the New World is and has always been.
As Mobley writes in his program note, "classical music is not a zero-sum game: we can have the Mozart, Beethoven, Copland and Gershwin that we love, and also Florence Beatrice Price, Esteban Salas y Castro, Scott Joplin, Manuel de Zumaya, José Mauricio Nuñes Garcia, Justin Holland, et al., who represent four centuries of overlooked American composers. When we permit our national cultural experience to be richer, our cultural expression and our national identity are more in alignment, and everyone benefits. It is time for a new canon for a new world."
Like any great musical program, American Originals offers listeners the opportunity to learn more about the lives of composers, their music, and the opportunity to engage in conversation.
Mike Telin serves as Executive Editor at ClevelandClassical.com and co-teaches classes in Music Criticism at Oberlin College and Conservatory.
Recent EMA Recording & Book Reviews
Jeannette Sorrell's adaptation of Handel's popular 'Israel in Egypt' cuts, re-orders, restores, and replaces music and text throughout the oratorio. But Handel didn't leave us with a 'definitive' edition, and Sorrell's version is so artistically logical that someone new to the work might not know anything is missing. Apollo's Fire and the outstanding vocal and instrumental soloists make a compelling case.
People who love Wagner operas can separate his music from his toxic beliefs. Yet J.S. Bach's 'superlative ability to move listeners' and status as 'a pinnacle of Western art' brushes aside the composer's harsh theology and often intolerant personal philosophy. In this collection of essays, Bach scholar Michael Marissen warns us to 'not soften or assimilate this figure to our own preferences, no matter how much we find inspiration, solace, or transcendence in his art.'
Trumpet soloist Josh Cohen and Ensemble Sprezzatura bring together regal flair and expressive grace with 'Altissima,' exploring the varied colors and dimensions of the high Baroque trumpet. The recording makes an ideal introduction to myriad trumpeting styles through mostly unfamiliar repertoire.