by
Published October 3, 2017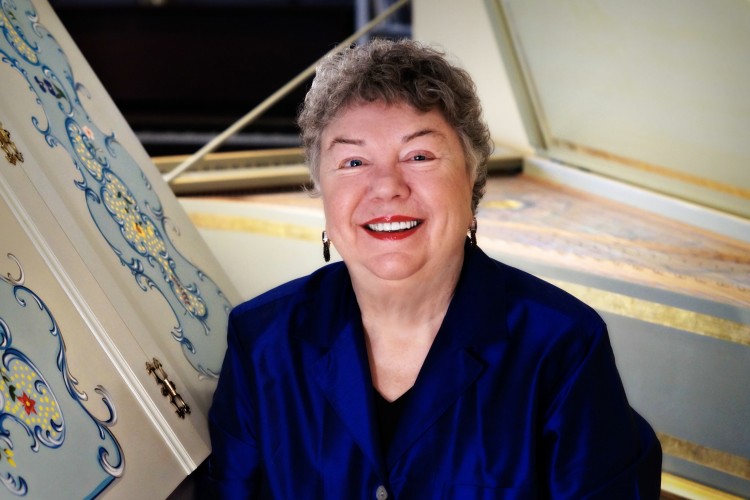 Dr. Lenora McCroskey is professor emeritus of music in the College of Music at the University of North Texas. Prior to her appointment at UNT, Dr. McCroskey was on the faculties of Stetson University, the Longy School in Cambridge, MA, the Eastman School of Music of the University of Rochester, and was Assistant Organist/Choirmaster in the Memorial Church at Harvard University.  She led the choral group, Musica Sacra, when she lived in Cambridge and has been founder or co-founder of several historical instrument ensembles.  She is a Fellow of the Mary Ingraham Bunting Institute (now the Radcliffe Institute) of Radcliffe College.  In her "retirement," she is Director of Music at Trinity Presbyterian Church in Denton, has written the performance practice preface to the new edition of Grigny's Premier Livre d'Orgue (Leupold Editions) and is a member of the ensemble, Sonare. She is on various committees and boards of the Dallas Chapter of the American Guild of Organists and the Denton Bach Society, where she is guest conductor of an upcoming program of Luther-inspired choral works in November
How did you come to the field of Early Music?
When I was an undergraduate at Stetson University, my organ professor, Paul Jenkins, took several of us on an organ tour of Europe which included the Haarlem Organ Festival. I took classes from Gustav Leonhardt and Anton Heiller. I was entranced with their knowledge of the background of the music and the instruments. I was hooked and was sure I wanted to study musicology. Went to Harvard for grad school and it took me a week to realize that musicology wasn't what I wanted. I wanted to study performance practices!  Oops. Well, I stuck it out and got the master's degree and then went to Amsterdam for a year to study with Leonhardt. I also studied continuo with Veronica Hampe. Both Harvard and the Amsterdam year changed my life!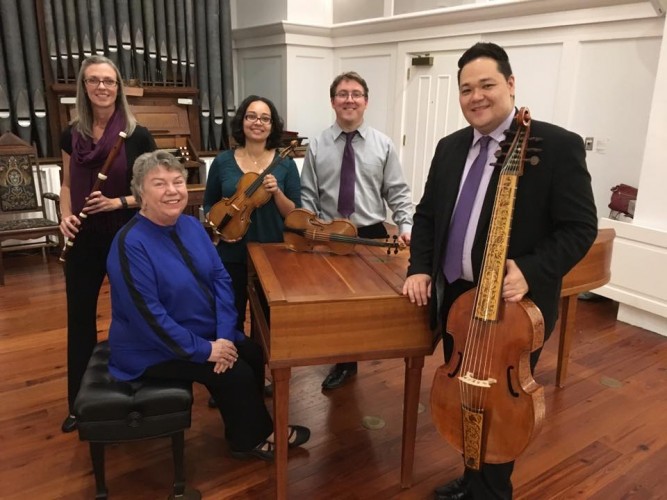 Tell us about one of your most memorable concert experiences.
There have been so many—I'm old! The most recent memorable concert was conducting a Pentecost Vespers Service in Dallas this past June. Wonderful early music singers (8) and historical instrument players (10)—the very best. We did the propers from 16th century Lutheran service books; Psalms of Buxtehude, Schein, and Tunder; Schütz Magnificat (SWV 494) colle parte; and a Hammerschmidt, Verleih uns Frieden. Also included were chorales of the day set for organ, choir, and/or congregation.  Collaborated with Michael Shake at King of Glory Lutheran in Dallas. Totally amazing!
As a long-time early music educator, what do you feel is one of the most useful or important pieces of advice you tend to give students?
"Play the music the way it goes." Sounds simplistic, but it implies that the student has studied the performance traditions and practices of the music; mastered the techniques; and then allows all that to stay in the background and plays from the heart. The personality and expression of the player can then shine through while being true to the music. Makes for a stellar and unique performance.
JUST FOR FUN
If you could have a meal with any composer of early music, who would it be and what would you eat?
This one is hard! Frescobaldi and wild boar in Italy; Élisabeth-Claude Jacquet de La Guerre de la Guerre and a yummy country pâté; William Byrd and trifle; of course, Bach and white asparagus; the list could go on!
Unexpectedly, you have two hours of free time later today… what will you do?
Look at Facebook to see what former students—and their children—are up to! One of the great joys of being my age is seeing my former students so successful. There are so many of them and I am very grateful!