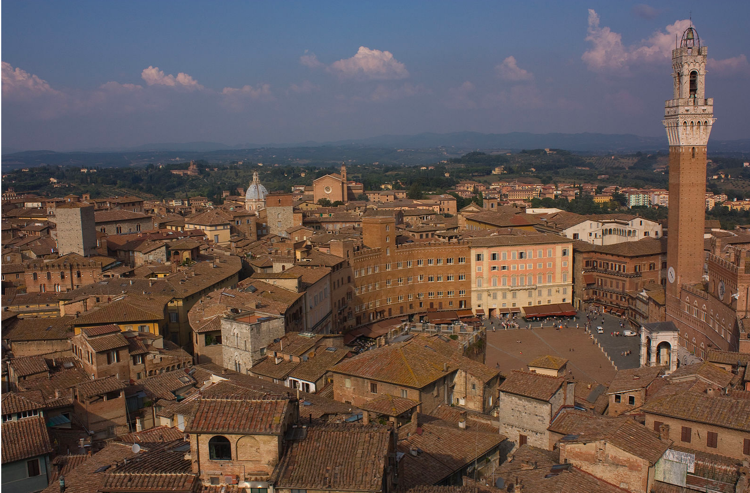 A Sociable Moment: Opera and Festive Culture in Baroque Siena. Colleen Reardon.
Oxford University Press, 2017. 303 pages.
By Wendy Heller
BOOK REVIEW — It has been more than 50 years since Joseph Kerman, in his influential Opera as Drama (New York, 1956; Berkeley, 2005), first condemned the operas composed between Monteverdi and Gluck to the operatic "dark ages." Since that time, not only have scholars uncovered the richness of the works from this period, but Baroque operas by composers such as Cavalli, A. Scarlatti, Vivaldi, and Handel are now standard fare in some of the world's great opera houses. We also know much more about the cultural contexts in which opera was invented and produced in the most powerful cities on the Italian peninsula, such as Venice, Rome, Florence, and Naples. Colleen Reardon's engaging and meticulously researched study turns to Siena in the later 17th and early 18th centuries, and the complex social networks that nurtured the performance of some 30 operas presented there between 1669 and 1704 by composers such as Cesti, Scarlatti, Bononcini, and Melani.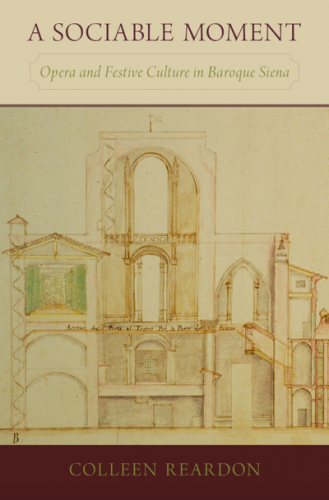 Whereas opera in cites such as Venice or Rome were used in no small part as a demonstration of political power, the situation was far different for the Sienese, who had conceded their once great political strength to the Medici in a crushing military defeat in 1555. Reardon brushes aside scholarly assumptions that opera in Siena was merely an offshoot of Florentine entertainment and shows instead how it became part of a culture of sociability and a passion for theatrical entertainments and games that was integral to the way in which Sienese of all social classes fashioned themselves.
At the center of the story is Siena's most powerful family, the Chigi, who capitalized on Fabio Chigi's ascension to the papacy in 1655 as Alexander VII to fully indulge their passion for music. It is not surprising that the Sienese would seek to produce opera in their beloved city, or view it as a fitting entertainment on the many occasions Agostino Chigi, the pope's nephew, brought his wife Maria Virginia Borghese (from another esteemed papal family) to Siena to either deposit seven of their 11 daughters to be educated at the city's Franciscan nunnery, or — later — to celebrate their full investiture as nuns.
The Chigi's success in this enterprise relied upon their social networks in Rome and beyond, and the sharing of librettos, scores, and even singers with like-minded nobles, such as Lorenzo Onofrio Colonna and his wife Maria Mancini, supporters of public opera both in Venice and Rome. During the first wave of Sienese opera, Cesti emerges as one of the favored composers. His L'Argia, which had premiered in Innsbruck in 1655, inaugurated the newly renovated theater at Siena's Palazzo Pubblico in 1669, where Cesti's most popular and widely-disseminated operas — Il Tito, La Dori, and L'Orontea — would also be seen over the next few years.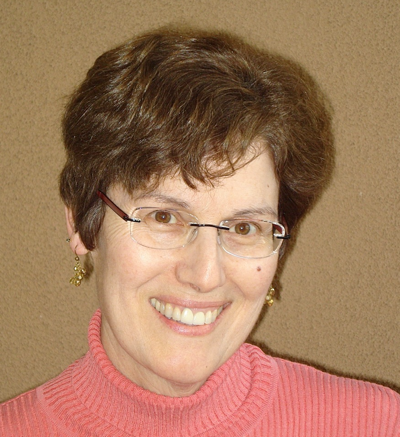 Reardon also introduces readers to some unknown Sienese repertoire, such as the small-scale pastoral operas that were less costly to produce, but that also could be seen to "represent the wealth and leisure of the entire Sienese patriciate," and perhaps reflect their nostalgia for the lush countryside that had been deforested during the battles of the mid-16th century. By the late 1680s, as Chigi influence waned, opera was taken up by a Sienese academy, the Rozzi (the Uncouth), who championed Alessandro Scarlatti, the favored composer of the Medici. Reardon also provides us with a fascinating account of the operas mounted through the efforts of the writer, historian, satirist, and linguist Girolamo Gigli, whose career began with the composition of opera libretti.
On the one hand, this is a book about all aspects of opera in Siena: how it was funded, who supported it, the manner in which it fit into the city's cultural milieu, and how the various producers exploited their social connections in the service of this extravagant art form. Yet it is also about the people of Siena: their births, deaths, and relationships to one another; civic rituals; parties and games; and even the menus that tell us what they ate.
Reardon, who has written two other books about music in Siena, brings to the topic unequaled expertise. Moreover, what makes this book such a pleasure to read is the clarity of the writing and the author's ability to transform archival documents into vivid stories with memorable characters. Opera in 17th-century Siena (as elsewhere) may have been an improbable, impractical, and unprofitable enterprise, but it was nonetheless of central importance to the identity, prestige, and enjoyment of its people.
Wendy Heller is the Scheide Professor of Music History and Chair of the Music Department at Princeton University. Her textbook Music in the Baroque was recently published in a Spanish translation, and her essay "Rescuing Ariadne" will appear this fall in Early Music.
Recent EMA Recording & Book Reviews