The term "a cappella," or "in the style of the church chapel," originally distinguished between Renaissance polyphony and the early Baroque concertato style. Then, in the 19th century, the term came to mean vocal music without instrumental accompaniment, because it was wrongly assumed that Renaissance polyphony was voices only. Though there were no written instrumental parts, it is now believed that instruments sometimes doubled the vocal line.
What does this have to do with this article? Frankly, very little.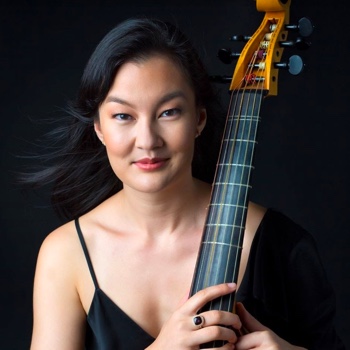 Acapella — note the spelling — is an app, released by Mixcord in 2015, that allows users to create multi-track videos, singing or playing musical instruments on their own or collaborating with others. It is mostly associated with amateur singers recording pop-music covers. However, it has recently seen a resurgence among HIP musicians, especially those craving polyphony in this increasingly monophonic world.
The app is simple in design. Users may upload videos, or record them in-app, using a click or backing track to aid synchronization. There are simple audio-editing tools, with a slide bar. While the barrier to entry is low in terms of technology, the cost may be prohibitive, especially to musicians struggling in the COVID-19 gig desert. The premium version, which allows for up to 10 minutes of recording, costs $9.99 a month.
Shirley Hunt, who plays baroque cello and viola da gamba, has created more than 50 videos using Acapella that she posts on social media. "Shirley Mirley's Doomsday Baroque Wonderland" juxtaposes heart wrenchingly beautiful music, like John Dowland's Lachrimae, with bubblegum pink filters and videos of her cats. The result is something whimsical and wonderfully sarcastic. In a video compilation of all 12 of Marin Marais' Folias, an impressive feat, she interjects a margarita recipe.
When she first heard about Acapella, Hunt says, "It immediately struck me not only as a musical tool, but as a vehicle for lightheartedness that is so needed right now, during a period when we are experiencing a lot of heaviness."
Collaborating from afar with gambist Amy Domingues, she recorded Thomas Ford's "Why Not Here." This piece of lyra viol repertoire is written in tablature. Hunt says Acapella is particularly useful for this purpose. Because the way the parts fit together is not immediately evident from the page, recording on the app "highlights that feeling of discovery."
Hunt always records without a click track, which she says has changed the way she practices: "The biggest challenge is starting together. I've learned to sort of cue myself." Like many other musicians without work, she asks for virtual tips: "It is like the internet equivalent of busking, opening my cello case in Harvard station."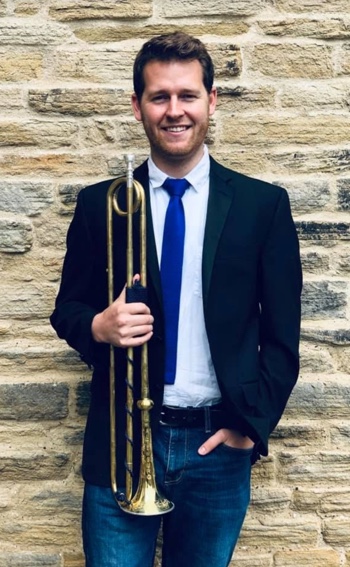 "We're the creative directors of content right now, and that's an amazing thing," Hunt says. "Instead of the establishment telling me what to play, I can choose what to play"
Adrienne Hyde has been using the app to practice realizing continuo on viola da gamba and baroque cello. It is a project she has been meaning to do for a while, inspired by a lecture-recital by her teaching assistant at the Eastman School of Music. The Acapella app allows her to figure out bass lines through trial and error, without the social pressure of doing it on the fly.
"Many of the rules of voice leading become apparent through repetition," she says. "You can read all the treatises you want, but you have to try it for yourself." She recorded part of Handel's La Resurrezione with mezzo-soprano Alexis Peart. Hyde says that in this oratorio, the viola da gamba part, sans continuo, has figures, suggesting they should be realized on the instrument.
Hyde noted a few limitations with Acapella. First, it is impossible to record with wireless headphones due to delays, making the setup, especially with bowed instruments, awkward. Second, you must decide on the total number of parts from the onset; it is impossible to add more later. Finally, if you make a mistake, you have to re-record. No splicing allowed, and it is impossible to record multiple takes and select the best later.
A lot of the HIP musicians who have been using the Acapella app are cellists and gambists, perhaps because these instruments play melody and accompaniment equally well. There may also be some bias here, as the author is a cellist. However, they are by no means the only musicians using the app.
Trumpet player Tim Dzida has found the app useful for his professional work and teaching. "For some reason, natural trumpet works a lot better (on Acapella) than modern trumpet," he says. "The tone really rounds out a bit in the program. I add a little reverb to my natural trumpet videos, because this music is meant to be played in a bigger hall. For concert etudes, I take the reverb down to emphasize the articulation."
(Abigail Karr, above twice, plays Mendelssohn's Lieder ohne Worte, No. 31 in E-flat major, arranged for violin and piano by Friederich Hermann)
Violinist Abigail Karr has been using the Acapella app to record Romantic repertoire, specifically Felix Mendelssohn's Songs Without Words. Her performance of Friederich Hermann's arrangement of No. 31 in E-flat major for violin and piano uses ample portamento, achieved by faithfully using Hermann's fingerings. Karr aims to recreate the sound of early recordings using an altogether modern form of technology, the Acapella app.
"If you hear these old recordings, they're not as completely together as today," she says. However, extemporized rubato is difficult to achieve when you're performing with yourself. "The problem is you know what is going to happen next."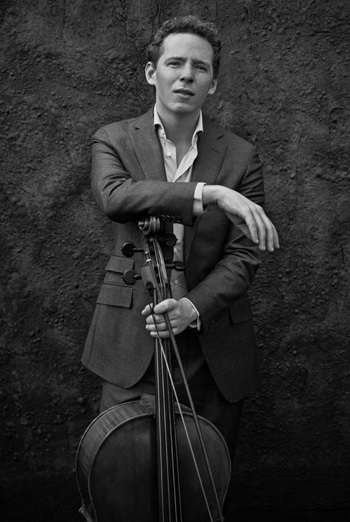 "My whole life I've been grateful that my parents made me do piano lessons," Karr says. "But as much foresight as my parents had, I don't think even they could have predicted this, that I would be one day accompanying myself."
Cellist Keiran Campbell was immediately fascinated by the Acapella app: "I just thought it created such a cool texture." His recording of "Erbarme dich" from Bach's St. Matthew Passion is gloriously squeaky; no violins required. Campbell says he usually starts with the bass line and then adds the top and inner voices, though it depends on the piece.
"I've always really liked physically making things," Campbell says. "There's something about this app that feels like you're building something from the ground up. You have total control."
Baroque cellist and gambist Sarah Stone has been using Acapella for "Bach Every Day," a project in which she plays through all of Bach's chorales, in order of BWV number, on cellos and gambas of all sizes. One result of her project has been seeing how Bach recycles old material; playing through a chorale from BWV 100, she realized it echoed BWV 75.
The quotidian nature of her project makes flawlessness impossible: "I like the imperfections," she says. But even so, the Acapella app is inherently imperfect in itself. It only allows one take at a time, synchronization is challenging, and some delay is inevitable. And like any app, it can be buggy.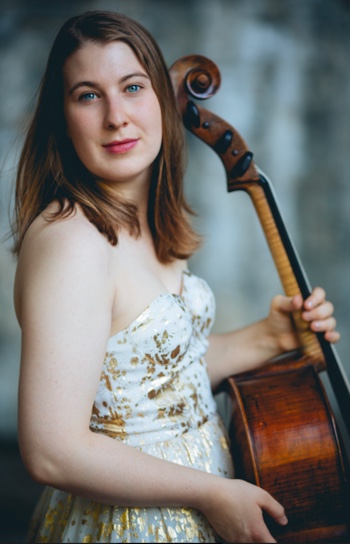 Indeed, the Acapella app has some interesting musicological and pedagogical uses. But against all odds, and despite the fact that it is an app designed for commercial purposes, it also has the potential to be used to create recordings that are emotionally moving.
In this ultra-online age, there is anxiety in the air that music-making will tend toward soulless perfection. With unlimited takes, editing, and empty seats, there is danger. And, indeed, nothing can ever replace live performance.
However, what is interesting about the Acapella app is that it evokes ephemerality by design. Some of the videos created with it have a twinkle of that "live" feeling. Parts don't line up exactly, there are hesitations, moments of humanity, even inspiration. In this COVID age, people are missing that, and we are looking for it wherever we can.
Cellist Emily Davidson, who has been making videos for years, says, "A lot of people are afraid of posting something imperfect, of the vulnerability there. Perhaps they are afraid of recording themselves and performing at the same time, wearing two hats. But now that there's nothing else to do, and we're all so hungry to make music, it is helping people get over those hurdles."
While the meaning of "a cappella" may not be immediately relevant to this article, in this day and age, aren't we all just singing at each other from the opposite ends of a metaphorical cathedral, hoping, just hoping, that in spite of the delays and gaps in transmission, we might create something beautiful?
Saskia Maxwell Keller holds a master's in musicology from the University of Edinburgh and a B.A. in music and art history from Harvard University. Her research concerns the use of the cello endpin from the 17th century through modern day, drawing on iconography and gender studies. She currently writes about the arts for the Provincetown Independent.