by Jarrett Hoffman
Published August 24, 2020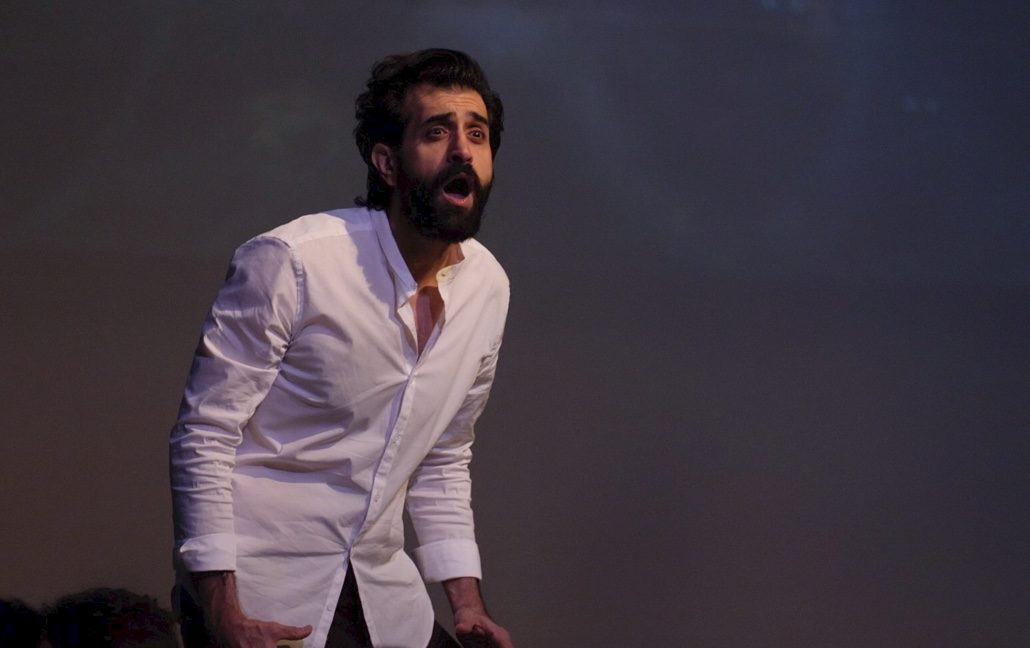 Where Only Stars Can Hear Us: Schubert Songs. Karim Sulayman, tenor; Yi-heng Yang, fortepiano. Avie AV2400
Tenor Karim Sulayman and fortepianist Yi-heng Yang have released a compelling collection of Schubert songs, Where Only Stars Can Hear Us. Born out of feelings of disconnect in a digitally connected world, out of the weight of political and social division, and out of the search for comfort and illumination, the album's release in early March now seems prescient.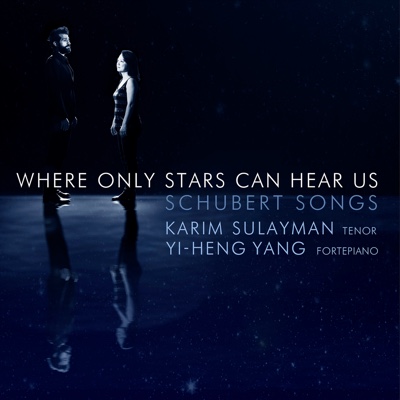 Solitude and that search for something more are the themes that tie together this mixtape song cycle comprising 18 Lieder spanning 14 years of Schubert's life with texts by 12 poets. Along the way, common images like the sea and the night sky lend added structure. And one surprising pairing of songs offers what can only be described as an emotional gut punch: two opposing scenes of father and child in the sweet Der Vater mit dem Kind and the grim Erlkönig.
Schubert was a master of song with an uncanny ability to make poetry shimmer just a little differently through the prism of his music. Sulayman shares a similar gift: a knack for gleaning what is most important in a text, perhaps a line or a word, and enveloping it in a special shade of vocal color, as in the final, sighing repetitions of Der Winterabend.
Sulayman's voice is warm and beautiful, and he's an engaging actor who can bring life to multiple characters within a single song. He subtly differentiates the reaper, the fisherman, and the huntsman in Alinde, and his Erlking moves from beguiling to truly terrifying.
With her remarkable expressivity and technique, Yang reels you in during her solo passages, like the introduction to the stunning An den Mond and the urgent opening to Erlkönig. She's no less impressive when the most delicate partnership is required, as in the ending to Des Fischers Liebesglück. There, she and Sulayman capture how the stars reflect almost supernaturally in the sea below, and how the fisherman and his sweetheart feel they've "soared free of the earth, and are already up above, on another shore."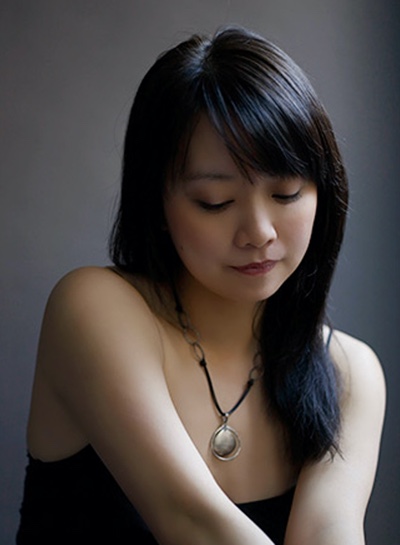 Yang's instrument, built by Joseph Simon two years after Schubert's death and on loan from Malcolm Bilson for this recording, is something special. Its tone is earthy and elemental, and it sounds firmly in touch with the natural images and deeply human mix of emotions that these poets and this composer evoke.
The music is sublime, the performances masterful, the overall concept striking. If there's one quibble to make, it's that the emotional course of the album can be overwhelming. That's especially true in the second half, where the listener encounters some of the most beautiful and contemplative songs, including Nacht und Träume. Playfulness is not what this playlist is about, but just another dose of it, like in An die Laute and Die Forelle from earlier in the disc, would add contrast.
Sulayman writes that the uncertainty and transcendence of Des Fischers Liebesglück are echoed in the final song, the short Das Rosenband. That may be true, but the fisherman and his sweetheart reach their paradise in a much more satisfying way — at the end of a boat ride, and following seven minutes of music, with many inner thoughts having been shared along the way. Das Rosenband does, however, give the album a pleasing arc of musical symmetry: It ends with a rolled A-flat major chord, just as the opening song, Lied eines Schiffers an die Dioskuren, began.
Jarrett Hoffman is the managing editor at ClevelandClassical.com and served as a fellow at the 2014 Rubin Institute for Music Criticism. As a clarinetist, he performs in the Hudson Valley and New York City and runs a private studio.
Recent EMA Recording & Book Reviews
In a revealing look into the lives of 'ordinary' folks in 17th and 18th c. Germany, author Tanya Kevorkian taps a wealth of sources that detail city life, from religious beliefs to weddings to the rhythms and rules of town watchmen. With compassion and wisdom, the author notes that historians who look at street life "have to some degree replicated the perspective of the authorities."
Emily Zazulia's valuable 'Where Sight Meets Sound: the Poetics of Late-Medieval Music Writing' explores notational aesthetics in polyphonic music, where it's not obvious how you're meant to sing what's on the page.
Long undervalued, Alessando Scarlatti's vocal writing naturally weds singable lines with the Italian language. Ars Lyrica Houston's colorful new recording of a Scarlatti oratorio, with an outstanding cast, makes a brilliant case for this rarely heard music.