by
Published July 27, 2018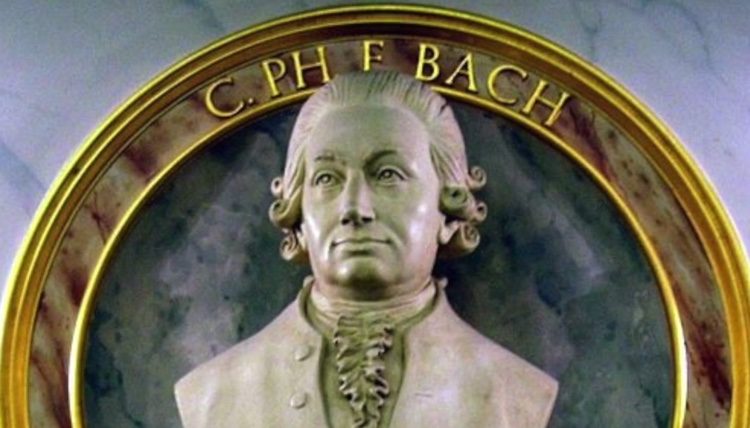 C.P.E. Bach: Sinfonias for Strings, Wq 182, Nos. 1-6
The English Concert; Trevor Pinnock, conductor
Pentatone PTC 5186210
By Andrew J. Sammut
CD REVIEW — A listener could enjoy this disc for years without ever finding out (or caring) that it is a reissue of a 1979 Archiv LP. Trevor Pinnock and The English Concert's contributions to early music and historically-informed performance are now the stuff of textbooks, yet nearly 40 years later these performances continue to crackle with energy and insight. Likewise, the music of Bach's second-eldest son is far from being a footnote anymore, but Carl Philipp Emanuel (C.P.E.) Bach's idiosyncratic, daring, and witty compositions can still excite even the most seasoned postmodern ears.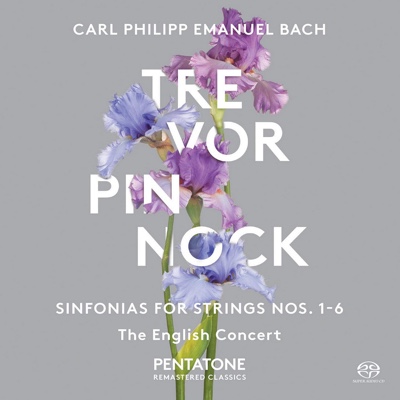 Composed about five years after C.P.E. arrived in Hamburg, these six pieces in three-movement form for strings and continuo show how far the Italian Baroque sinfonia played before an opera had developed under German tutelage (and before its eventual transformation into the Classical symphony of Mozart and Haydn). Historically and stylistically, these works belong in the empfindsamer Stil and Sturm und Drang idioms, with their extreme emotional contrasts and unpredictable turns. Hamburg offered C.P.E. a relatively unfettered creative role after serving Frederick the Great in Berlin, and the composer seems to delight in exploring this simple but fecund orchestral format.
Without any contrasting instrumental timbres or concerto effects, the interplay of sections and structural development becomes the focus. The slow movement of Sinfonia 2 in B Flat Major avoids the wordless aria approach typical of even the best works from this period; instead, this Adagio's unexpected phrase endings, sensitively paced by Pinnock, resemble an orchestrated improvisation — real 18th-century avant-garde! Sinfonia 6 in E Major begins with a sunny Allegro imitating the overture to an opera buffa and is made all the more effective with The English Concert's pinpoint terraced dynamics, before veering into a chromatically sighing Andante. The third movement of Sinfonia 4 in A Major features claxon-like repeated notes as well as C.P.E.'s knack for carrying a phrase just a tad further than expected until it breaks down into dissonance and uncertainty.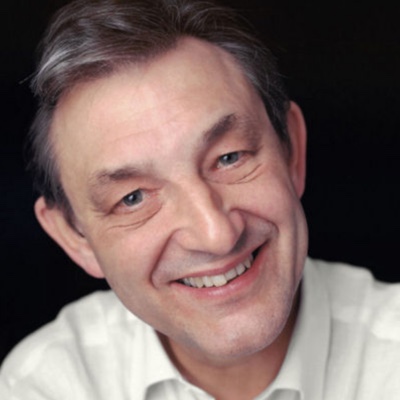 Here and elsewhere, C.P.E.'s penchant for fast lines, running movements directly into one another, and sudden harmonic shifts shows off The English Concert's airtight execution. Sinfonia 4's scurrying figures and wide, jagged leaps are just some of C.P.E.'s string workouts that come across as intense but not labored. Sinfonia 5 in B Minor, the only minor key work in Wq 182, concludes with stabbing chords in a full-throttle Presto, the orchestra maintaining a high level of expression as well as energy and never merely pounding out the music. The group's absolute transparency allows the composer's rich part writing in the central movement of Sinfonia 3 in C Major to shine through. That movement is sandwiched between two upbeat movements full of chattering sectional dialogues, truculent outbursts, and comic touches. C.P.E. doesn't provide much in the way of transition to prepare these shifts, yet Pinnock's direction generates an unforced, seamless whole. There are also no affected stresses on C.P.E.'s novel touches or other mannered effects. The whole disc comes off like a single instrument made of violins, violas, cellos, and basses played by an empathic virtuoso.
Pentatone's marketing rightly celebrates this reissue onto Super Audio CD with state-of-the-art engineering: The sound at Henry Wood Hall in London is up-close, crystal-clear, and vivid. Yet such a level of proficiency and expressiveness will always remain an event in itself. This music and these musicians would sound glorious on a wax cylinder.
Andrew J. Sammut has written about early music and traditional jazz for Early Music America, The Boston Musical Intelligencer, All About Jazz, and his own blog. He lives in Cambridge, MA.
Recent EMA Recording & Book Reviews
Jeannette Sorrell's adaptation of Handel's popular 'Israel in Egypt' cuts, re-orders, restores, and replaces music and text throughout the oratorio. But Handel didn't leave us with a 'definitive' edition, and Sorrell's version is so artistically logical that someone new to the work might not know anything is missing. Apollo's Fire and the outstanding vocal and instrumental soloists make a compelling case.
People who love Wagner operas can separate his music from his toxic beliefs. Yet J.S. Bach's 'superlative ability to move listeners' and status as 'a pinnacle of Western art' brushes aside the composer's harsh theology and often intolerant personal philosophy. In this collection of essays, Bach scholar Michael Marissen warns us to 'not soften or assimilate this figure to our own preferences, no matter how much we find inspiration, solace, or transcendence in his art.'
Trumpet soloist Josh Cohen and Ensemble Sprezzatura bring together regal flair and expressive grace with 'Altissima,' exploring the varied colors and dimensions of the high Baroque trumpet. The recording makes an ideal introduction to myriad trumpeting styles through mostly unfamiliar repertoire.