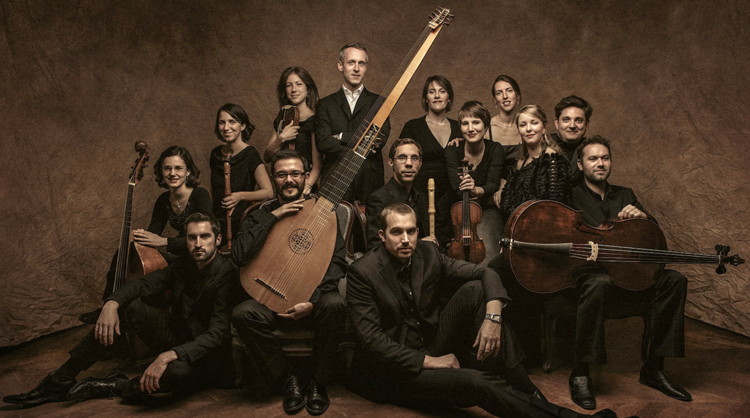 Marc-Antoine Charpentier: La Descente d'Orphée aus Enfers
Ensemble Correspondances (Sébastien Daucé, director)
harmonia mundi HMM 902279
By Benjamin Dunham
CD REVIEW — Ensemble Correspondances, formed in 2009, made its North American debut at the 2017 Boston Early Music Festival this past June. Based on its recording of La Descente d'Orphée aux Enfers by Marc-Antoine Charpentier (1643-1704), I'm sorry I didn't get to hear them.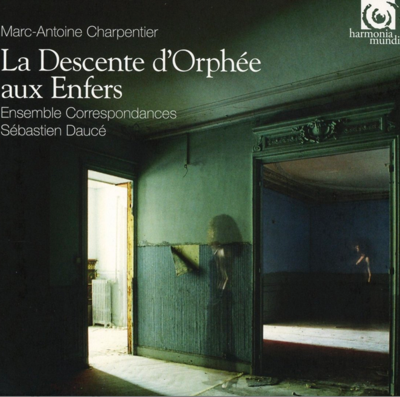 In Boston, under its director, Sébastien Daucé, the French group performed Charpentier's Litanies & Pastorale sur la naissance de notre Seigneur Jésus-Christ. But bringing over La Descente would have connected better with another performance at the festival — the "Orfeo nell'inferi" scene in Campra's Le Carnaval de Venise — and provided a point of comparison with BEMF's own La Descente productions presented in 2011 and 2013. These, like Campra's opera-ballet, imagined the story of Orpheus and Eurydice in the midst of a wrap-around composition. We would, ominously, have had two Plutos strutting stages in Boston, not to mention the Lucifer of Handel's La Resurrezione.
Written in 1686, 13 years before La Carnaval, Charpentier's chamber opera ends with Orpheus and Eurydice setting out on their hoped-for return to daylight. The Boston festival's production guessed that Charpentier's work was left incomplete because of Lully's stranglehold on the production of French opera. Ensemble Correspondances allows for another interpretation, one that is focused intentionally on the success of Orpheus in beguiling Pluto and the underworld shades to release Euridice into his care.
In support of this approach, it seems that the work may have been performed by the musicians and singers in the employ of Mademoiselle de Guise, Marie de Lorraine. We even know the part assignments for the performance; Charpentier saved the role of Ixion, one of the three Guilty Souls, for himself! Recorder players will be pleased to know that patron saint Étienne Loulié was in the band, along with recorder colleagues, the brothers Antoine and Pierre Pièche. Their parts are played with great panache by Lucile Perret and Matthew Bertaud.
Along with these two, the members of Ensemble Correspondances seem to get everything right: easily swinging inégales, perfectly weighted appogiature, crisp articulation of text, and overall dramatic impersonation. Caroline Weynants sings Eurydice with a lovable, honey-clear soprano. Robert Getchell's high tenor, always accompanied by a halo of strings (think Jesus in St. Matthew Passion), has the appropriate amount of douleur, both for expressing Orpheus's loss of Eurydice when she is bitten by a snake and for winning sympathy from Pluto and Proserpina in the underworld; as the three Guilty Souls sing: "Quelle touchante vois" (What a touching voice). Étienne Bazola as Apollo has the kind of commanding baritone any Orpheus would follow. Nicolas Brooymans as Pluto intones his part with an edgy bass that almost no one would think of challenging.
Perhaps one day some musicologist will become famous for discovering Charpentier's third act for La Descente d'Orphée aux Enfers. For now, we can appreciate the ambiguities of the work as it exists and enjoy this sensitive and persuasive recorded performance.
Former EMAg editor Benjamin Dunham has reviewed recordings for The Washington Post and Musical America.