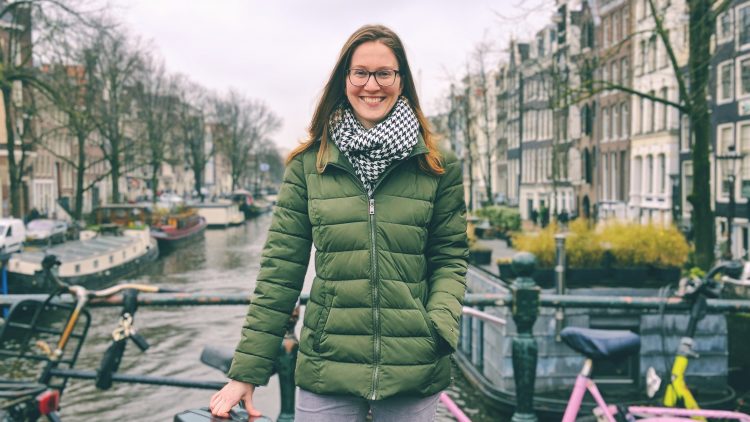 The sixth in our series of guest articles for Early Music Month.
by Georgina McKay Lodge
It is a Saturday morning in The Hague when Shunske Sato, looking relieved to be home from traveling, answers the door with his young daughter in his arms. As concertmaster of Concerto Köln, artistic director of Netherlands Bach Society, and the first violinist to make a period instrument recording of the complete Paganini Caprices, Shunske is a star in the early music world. I have spent the past few months traveling Europe while based out of Amsterdam and studying with top musicians in the field. I am grateful he has taken time out of his busy schedule to teach me and then to sit down and have a conversation about what it is like to live and perform in Europe.
My lesson has the feel of a musical investigation. I play a Castello sonata, with Shunske reading the bass line, as we try on different affects for each phrase. For inspiration, we look up recordings of Italian singers like Emanuela Galli on YouTube. It is this curiosity which Shunske credits for leading him to a historically informed perspective. "I was on my own for the first time," he says about moving to Paris, after completing his pre-college studies at Juilliard. "I began to listen to composers and works that I hadn't heard before. I intentionally did this. A lot of these were baroque. I could also go to concerts played by ensembles from all around. First-hand exposure was at my doorstep, and that was Paris. I did a lot of reading. I wasn't sure what I was going to do with all this information on a practical level, I was just gathering it and listening and searching." Shunske then studied in Munich and "very luckily, things just fell into place from there."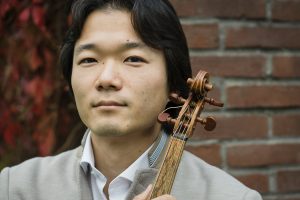 About living in the Netherlands, Shunske marvels on how well organized the society is, particularly while raising a family, and notes that "the country is a very open place where people are willing to give you a chance as an outsider." And he greatly appreciates its proximity to other countries for travel. "Within Europe, there is so much to do and see with its variety of cultures and food and people. There are two things that I always do when I arrive in a place – eat local food and examine the architecture. On some level, the music fits its place of origin, though I wouldn't be able to tell you why without sounding stupid. It just feels right to play Italian music under blue skies with pastel yellow houses, having had a great plate of pasta for lunch. When you go to France it's a completely different pool of musicians, and different repertoire, a very different style that seems foreign and interesting and strange at times if you're used to the playing in Holland. That I find fascinating. I go across the border to Germany quite often and I appreciate those differences and like them in different ways. There's this diversity of approaches."
He continues, "This repertoire does require you to have a knowledge of language. French speakers are going to be inclined toward Rameau and German speakers toward Schütz. The linguistic aspect might actually play quite a large role. There is a decidedly muted sound to French that lends itself well when you play Couperin. You immediately recognize the linguistic inflections [in music]. I'm sure somebody has spilled a lot of ink about this already. At the same time, you have someone like me with an absolute mess of a background, being Japanese-born, raised in America, and spending substantial amounts of time in different countries in Europe. Everyone will have their individual path. The reason why we're still busy with music and pouring time and money into it is that you can do it in so many different ways. If you've found the one way to do it, then that's not interesting anymore."
On whether he has any words of advice for young players, Shunske says simply, "Doubt, and stay curious." I joke, "Doubt your teacher?" He replies emphatically, "Absolutely! You simply cannot be a copy of your teacher or anybody else." And question yourself, thinking, I played it this way last time, but is that really right? Am I still convinced? He says, "Sometimes you feel like you need to hang onto stuff and not let go because things are changing and it's scary. But I've given my best performances when I've let down my barriers and opened myself to being vulnerable or making a mistake because that also opens you up to the positive and to moving people."
Shunske needs to get back to bowing parts for an upcoming all Telemann concert in Magdeburg (Telemann's hometown). Before we say goodbye I ask him one just for fun question. Where in the world would he go for a good coffee? "If it were the last day of my life," he muses, "I think I would just have a coffee in the comfort of my own home with my better half. Something syrupy like that. But in terms of an actual café, literally anywhere in Australia. I simply have not had a bad cup of coffee in that country." Great, I will book my flight!
Read about Georgina's sister, Augusta McKay Lodge, and her experience performing with Les Arts Florissant.
---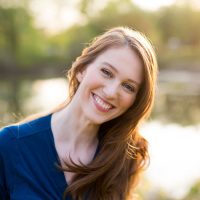 Violist Georgina McKay Lodge performs on both modern and baroque instruments. She has played with period orchestra Grand Harmonie, The Berry Collective, watermark: a period ensemble, Helios Early Opera, Eastman Collegium, Eastman Viol Consort, and alongside musicians of Tafelmusik, the Cleveland Orchestra, the Juilliard School historical performance program, and Harvard University Choir. She won the Best Bach award two years in a row at the Ohio Viola Society Competition.
Ms. McKay Lodge studied modern viola performance with Michelle LaCourse, Carol Rodland, and Peter Slowik, and received baroque viola instruction from Jane Starkman, Cynthia Roberts, and Walter Reiter. She has played under conductors Kurt Masur, Michael Tilson Thomas, James Gaffigan, James Feddeck, Jayce Ogren, Neil Varon, David Hoose, and Scott Allen Jarrett. She has been a part of summer festivals including Bowdoin International Music Festival, Heifetz International Music Institute, California Summer Music, Credo Chamber Music, Milan Vitek's International Masterclass in the Czech Republic, Elizabeth Wallfisch's Masterclass in Italy, Oberlin Baroque Performance Institute, and Tafelmusik Baroque Summer Institute and Winter Institute.
A native of Oberlin, Ohio, she studied at the Oberlin Conservatory pre-college program before receiving her Bachelors of Music from the Eastman School of Music and her Masters of Music from Boston University.