by
Published September 15, 2017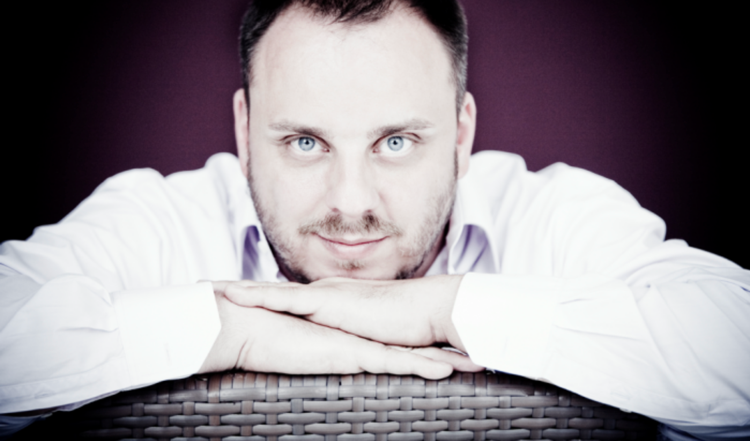 Johann Sebastian Bach: Cantatas for Bass
Matthias Goerne, baritone; Katharina Arfken, oboe and oboe d'amore; Freiburger Barockorchestra; Gottfried von der Goltz, violin and conductor
harmonia mundi HM 902323
By Benjamin Dunham
CD REVIEW — A catchy title for this release might be "Wotan Sings Bach." Matthias Goerne, who has made an excellent impression as the Wanderer and Wotan in productions of Wagner's Ring cycle, takes on two of the cantatas Bach wrote for the bass voice, "Ich will den Kreuzstab gerne tragen," BWV 56, and "Ich habe genug," BWV 82 (but not the more curious secular cantata, "Amore traditore," BWV 203).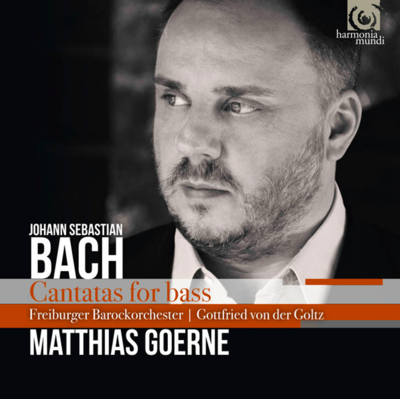 The context for the CD is the period from late 1726 to early 1727, when Bach stepped away from writing cantatas with elaborate opening choruses and focused on solo and dialogue cantatas — identified as "Ich" cantatas in the excellent accompanying notes by Peter Wollny — some with simple concluding chorales. The intensely personal texts were written by a theology student in Leipzig, Christoph Birkmann, and were sung, presumably, not by students at St. Thomas's, but by older pre-professionals.
As a Wotan, Goerne is praised for his extended range of vocal color and sensitive interpretation (which he also demonstrates in concerts and recordings of 19th-century lieder). With such flexibility of vocal production, from an ominous lower register to a truly angelic upper octave, he has choices to make; these are often intelligent and rewarding, but sometimes hard to fathom. It is true, for instance, that Johann Joachim Quantz observed that German choruses of the time hacked their way through passagework ("ha-ha-ha-ha for each note"). But was it necessary for Goerne to make the last aria of "Ich will den Kreuzstab" — which begins "Endlich, endlich will mein Joch/Wieder von mir weichen müssen" (At last, at last, my yoke/Needs will fall from me) — into a "rage" aria, gruffly aspirating on each note in his lower ranges? It's a sublimely joyful song in which the flow of notes seems to take flight. In contrast to Goerne's vocalism, the lines of Katharina Arfken's obbligato oboe are suitably liquid and smooth.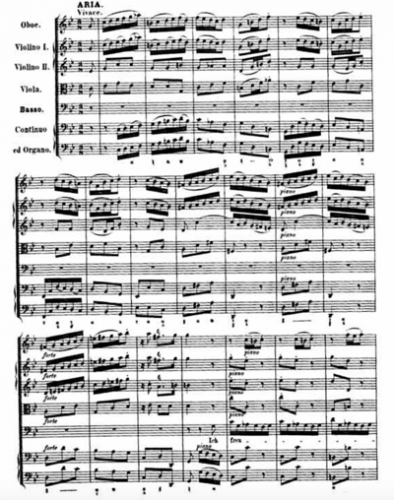 Goerne is warm and persuasive in the opening aria of "Ich habe genug" and perfectly enchanting in the second aria, "Schlummert ein, ihr matten Augen" (Go to sleep, you weary eyes). But again, in the concluding "Ich freue ich auf meinen Tod" (I long for my death), he manages to convey a sense of irritation rather than blissful resignation. Also, in the recitatives, the listener is distracted by the singer's breathing. Possibly because of all his singing in large opera houses, Goerne has developed a way of taking a breath that is all-too-often audible.
The cantatas are introduced and separated by two instrumental works: the opening Sinfonia from Cantata 21, "Ich hatte viel Bekümmernis," and a reconstruction of the Harpsichord Concerto No. 4, BWV 1055, with an oboe d'amore as the soloist, again played by Arfken, whose excellence also graces "Ich habe genug." The Freiburgers (along with the singers filling out the chorus in BWV 56), under the leadership of violinist Gottfried von der Goltz, are unimpeachable throughout.
Former EMAg editor Benjamin Dunham has reviewed recordings for The Washington Post and Musical America.
Recent EMA Recording & Book Reviews
Jeannette Sorrell's adaptation of Handel's popular 'Israel in Egypt' cuts, re-orders, restores, and replaces music and text throughout the oratorio. But Handel didn't leave us with a 'definitive' edition, and Sorrell's version is so artistically logical that someone new to the work might not know anything is missing. Apollo's Fire and the outstanding vocal and instrumental soloists make a compelling case.
People who love Wagner operas can separate his music from his toxic beliefs. Yet J.S. Bach's 'superlative ability to move listeners' and status as 'a pinnacle of Western art' brushes aside the composer's harsh theology and often intolerant personal philosophy. In this collection of essays, Bach scholar Michael Marissen warns us to 'not soften or assimilate this figure to our own preferences, no matter how much we find inspiration, solace, or transcendence in his art.'
Trumpet soloist Josh Cohen and Ensemble Sprezzatura bring together regal flair and expressive grace with 'Altissima,' exploring the varied colors and dimensions of the high Baroque trumpet. The recording makes an ideal introduction to myriad trumpeting styles through mostly unfamiliar repertoire.