by
Published February 2, 2018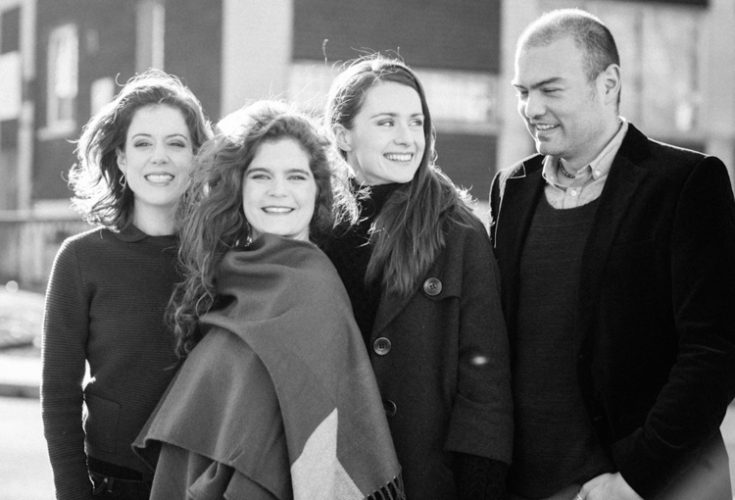 Schieferlein | G. P. Telemann | C. P. E. Bach Sonates en trio
Pallade Musica
ATMA Classique ACD22744
By Mike Telin
CD Review — On its new album, Montreal-based Pallade Musica (Athena's Music) gives us a slice of musical history in the Hanseatic port city of Hamburg in the late 18th century, a transitional era represented by three composers. The first, Georg Philipp Telemann, reigned over the music in the city's five churches and opera house from 1721 to 1767. The third, Carl Philipp Emanuel Bach, escaped from the musically conservative court of Frederick the Great to take up Telemann's duties after his death and open a new, freer chapter in his creative career. The middle figure — the surprise discovery of the album — is Otto Ernst Gregorius Schieferlein, who sang alto both for Telemann and Bach, and assisted Telemann's 19-year-old grandson in keeping the music going during the eight months until Bach arrived.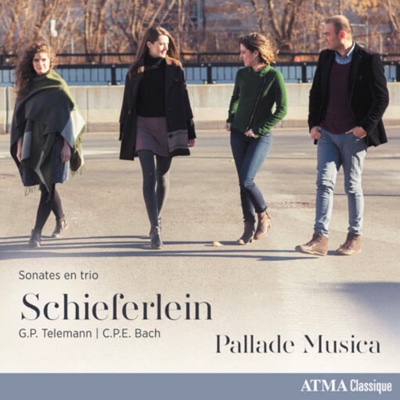 Schieferlein is a mysterious figure. Born in 1704 in the nearby town of Buxtehude, he acted as copyist and singer for Telemann and Bach. He seems to have written a wedding cantata. He might have created the earliest German cello concerto. And he may have composed the three trio sonatas that are recorded for the first time here.
Whoever is responsible, the three sonatas are gems that come in an unusual format: each is titled "Sonata a 3 per Violoncello Concerto, Violino Concerto, e Basso Continuo." Elinor Frey is the excellent cellist, Tanya Laperrière the eloquent violinist, and Esteban La Rotta provides stylish continuo underlay on theorbo, lute, and guitar, joined by the expressive harpsichordist Mélisande McNabney.
It's clear from the beginning of Schieferlein's Sonata in e minor why the ensemble won the Grand Prize at the 2012 Early Music America Baroque Performance Competition in New York. In the opening Adagio — as throughout the album — the performers demonstrate fluid phrasing and a keen awareness that the composer's long musical lines shouldn't be broken up by excessive nuance. In the zippy Allegro, Laperrrière and Frey show their technical prowess right out of the gate. And after a languid Adagio, the concluding Gigue puts a smile on your face and encourages you to dance along.
In the F major Sonata, Frey and Laperrière trade wonderfully crisp articulations juxtaposed with long, smooth technical passages in the Allegro. A lilting Menuet defined by attractive playing by the soloists is supported by stylish guitar accompaniment from La Rotta. In the Trio, Frey tosses off fiendishly difficult passages but always with melodic direction. The return to the Menuet — now with the addition of harpsichord — is breathtaking.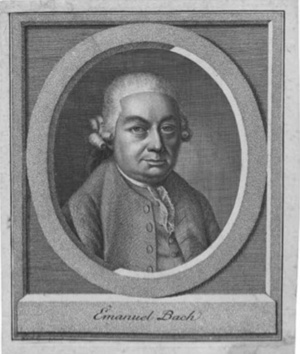 Pallade Musica's performance of Schieferlein's Sonata in A brings the album to an amazing conclusion. Alternating between short and long articulations in the second movement Allegro, Laperrière and Frey keep the long lines building and building, never stumbling during the technical workouts, as if they were giving a master class in how to shape this music. The ensemble's playing is superb in the light and lively syncopated passages of the final Allegro — a wonderful dance.
To complete the disc, the ensemble interleaves a fresh-sounding performance of a Telemann trio sonata, an unmeasured C. P. E. Bach harpsichord fantasia masterfully paced by McNabney, and Bach's Trio Sonata in G, introducing the technical wizardry of guest traverso player Anne Thivierge and providing the recording with a nice change of timbre. In their unhurried reading of the lengthy Adagio, Laperrière and Thivierge allow the musical phrases to unfold charmingly.
Mike Telin serves as Executive Editor at ClevelandClassical.com and team-teaches classes in Music Criticism at Oberlin College and Conservatory.
Recent EMA Recording & Book Reviews
Jeannette Sorrell's adaptation of Handel's popular 'Israel in Egypt' cuts, re-orders, restores, and replaces music and text throughout the oratorio. But Handel didn't leave us with a 'definitive' edition, and Sorrell's version is so artistically logical that someone new to the work might not know anything is missing. Apollo's Fire and the outstanding vocal and instrumental soloists make a compelling case.
People who love Wagner operas can separate his music from his toxic beliefs. Yet J.S. Bach's 'superlative ability to move listeners' and status as 'a pinnacle of Western art' brushes aside the composer's harsh theology and often intolerant personal philosophy. In this collection of essays, Bach scholar Michael Marissen warns us to 'not soften or assimilate this figure to our own preferences, no matter how much we find inspiration, solace, or transcendence in his art.'
Trumpet soloist Josh Cohen and Ensemble Sprezzatura bring together regal flair and expressive grace with 'Altissima,' exploring the varied colors and dimensions of the high Baroque trumpet. The recording makes an ideal introduction to myriad trumpeting styles through mostly unfamiliar repertoire.