by Karen M. Cook
Published July 17, 2023
The Mysterious Motet Book of 1539. Siglo de Oro, directed by Patrick Allies. Delphian DCD34284
One of the most intriguingly named albums in recent memory, the "mysterious motet book" at the heart of the latest recording by acclaimed ensemble Siglo de Oro, is just that — a mystery. The excellent liner notes by scholar Daniel Trocmé-Latter tell the tale, or at least what we know thus far.
The scene is set in the early years of the Protestant Reformation, at the Cathedral of Notre-Dame in Strasbourg, France. In 1524, the cathedral was home to a small but significant rift: A priest celebrated Low Mass in German instead of Latin. In the ensuing years, the area shifted heavily toward the Protestant end of the spectrum, banning the Roman liturgy and policing Catholic practices.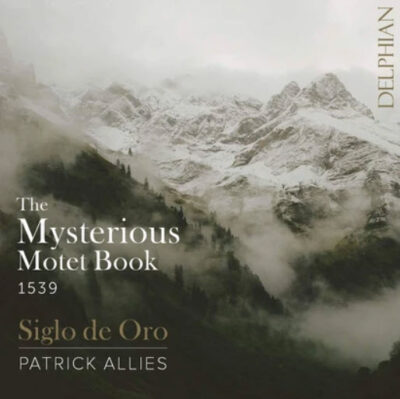 The leader of the Reformation there, Martin Bucer, was careful to retain music that met the criteria for what he thought proper worship should entail: music appropriate to the text, in the vernacular, sung by the congregation. Herein lies the mystery. Why, in 1539, a full 15 years after the establishment of vernacular hymnody, would a Protestant publisher — Peter Schöffer the Younger — publish an entire book of Latin polyphony from Catholic Milan?
The music in that book, the Cantiones quinque vocum selectissimae, would not have been performable in Strasbourg as it was, but Trocmé-Latter wonders if it would have extended Schöffer's reach into other parts of Europe that were more open to such music. And why did the folks in Milan send these motets to Schöffer for publication, instead of printing them locally in an area where they were far more likely to be of interest? As yet, Trocmé-Latter has not speculated on an answer to that question (although his forthcoming monograph on the Cantiones promises to be a fascinating read).
The motet book contains 28 motets, many by well-known composers such as Nicolas Gombert, Adrian Willaert, Johannes Lupi, Jacques Arcadelt, and to an extent, Dominique Phinot; others are by figures as shadowy as the volume itself: Maistre Jhan, Simon Ferrariensis, Jhan de Billon, Pierre Cadéac, and one Ioannis Sarton, a name only known through a concordant source. Twelve of the book's motets are recorded here, and despite so many famous names, each one is a premiere recording. That, in and of itself, makes this an album to be highly prized and pored over. The quality of the works, each a fascinating new discovery, only adds to the album's allure, and the fine musicianship of the ensemble makes it a triple threat.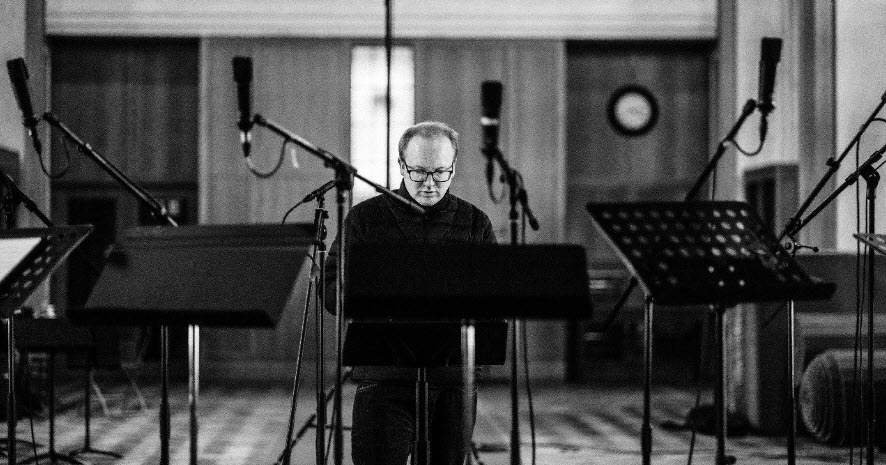 The 12 works featured here were surely chosen for their stylistic variety as well as to represent chronological and authorial range. The album opens with two striking works: Cadéac's beautiful Salus populi ego sum and Arcadelt's madrigalian Dum complerentur dies Pentecostes, both with their share of delightfully crunchy dissonances. Johannes Lupi's Apparens Christus is the longest work on the recording and perhaps the most spectacular. Sarton's Haec dies quam fecit, with its "noe, noe" refrains, is a real standout. So, too, is Phinot's Exsurge quare obdormis, which features the higher voices amid some interesting harmonic and textural shifts. The album ends with two works (possibly) by Gombert: the warmly imitative Veni electa mea, which might in fact be by Jacquet of Mantua, and Laus Deo, pax vivis, the momentum in which provides a largely satisfying ending to the album.
Patrick Allies and the British-based Siglo de Oro ensemble treat the material with a sort of reverential familiarity, the sort of welcome one might give to a long-lost friend. Perhaps they might consider returning to this mysterious book and recording the remainder of its still-hidden works.
Karen M. Cook is Associate Professor of Music History at the University of Hartford. She specializes in late medieval music theory and notation, focusing on developments in rhythmic duration. She also maintains a primary interest in musical medievalism in contemporary media, particularly in video games.
Recent EMA Recording & Book Reviews
People who love Wagner operas can separate his music from his toxic beliefs. Yet J.S. Bach's 'superlative ability to move listeners' and status as 'a pinnacle of Western art' brushes aside the composer's harsh theology and often intolerant personal philosophy. In this collection of essays, Bach scholar Michael Marissen warns us to 'not soften or assimilate this figure to our own preferences, no matter how much we find inspiration, solace, or transcendence in his art.'
Trumpet soloist Josh Cohen and Ensemble Sprezzatura bring together regal flair and expressive grace with 'Altissima,' exploring the varied colors and dimensions of the high Baroque trumpet. The recording makes an ideal introduction to myriad trumpeting styles through mostly unfamiliar repertoire.
Billed as the first recording on period instruments, violinist Aleksandra Kwiatowska and fortepianist Andres Muskens offer strong performances of Louise Farrenc's complete music for violin and keyboard.