by
Published March 4, 2016
contributed by Benjamin K. Roe
Imagine that you're sitting in a wonderful big room in a palazzo in Venice on the Grand Canal.  One end of the room has enormous windows that look out on the Grand Canal. And if you look out there, you see amazing houses, and gondolas plying the water. And if you look on the walls, you see Canaletto paintings depicting similar scenes. At the same time you're processing some infectious music by Vivaldi. And you can hardly imagine something more amazing.  

– Alison Mackay
Many advocates of early music and of historically-informed performances speak to the clarity and insight that happens when you hear music performed on instruments for which they were written. Timbres, textures, and dynamics – even in the most familiar of works – can sound radically different when approached and performed this way.  
Alison Mackay of the Tafelmusik Baroque Orchestra has taken this concept to the next level. What if you could hear a Vivaldi concerto played not only on the instruments of the Red Priest's reign in Venice, but also in the trappings of his time –  the rooms, the furniture, and the powerful stimulus of the art hanging on the walls?  
Thus was born the wildly successful Tafelmusik program House of Dreams – a semi-staged multimedia program that takes you through five European homes known as destinations for both musical and visual art. Such as the London townhouse of composer-and-art-collector Georg Frideric Handel. (He owned more than 80 paintings, including a Rembrandt. Who knew?). A little bookshop stuffed with Vermeers in the canal-ringed Dutch city of Delft. The Palais Royale in Paris, and, eventually a music room next door to the Bach family compound in Leipzig.
"It does allow us to turn a different lens on our music," says Mackay, "and with it a different emotional palette." Tonight, Mackay will be in the bass section of her band as they bid Vivaldi a happy 338th birthday with a performance of House of Dreams presented by Early Music Vancouver. It's the kickoff to an eight-city Tafelmusik tour of the program through Western Canada. After tonight's show in Vancouver, you can catch the music-and-art show in Victoria, Duncan, Nanaimo, and Kelowna in British Columbia, and Edmonton and Calgary in Alberta.
With a name like Canaletto ("little canal"), it was only natural that Giovanni Antonio Canal would live and work in Venice. Though his one-word name actually comes from the fact that it was the way to distinguish him (the "little" Canal) from his artist father Bernardo Canal. Maybe he was the "Grand Canal"?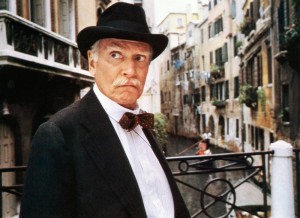 Regardless, when I think of Vivaldi, Venice, and canals, my mind is immediately brought back to a charming potboiler of late-70s film called A Little Romance. "A French boy (Daniel) and an American girl (Lauren), who goes to school in Paris, meet and begin a little romance – a romance, they learn, that can be sealed forever with a sunset kiss on a gondola under the Bridge of Sighs. To pull it off, they need the help of Sir Laurence Olivier (!!), and, naturally, our man Antonio….
This blog post contributed by Benjamin K. Roe, EMA Board Chair of Early Music Month and Executive Director of The Heiftetz International Music Institute.
Recent EMA Features
A Q&A with Music Before 1800's new artistic director Bill Barclay: 'If people are going to take a risk of coming to a concert for the first time, they need something to hold on to'... it's 'sadly a bit of an exclusionary pleasure — you have to know a little bit to get a lot out of it, unless there's something that resonates and makes people understand that early musicians are arbiters of ancient insights into human performance.'
The latest essay in EMA's 'Early Music: the Americas' series looks into the private notebooks of two women who preserved music of Latin American and European composers -- music that in some cases is found nowhere else.
Video games generate more revenue than the movie industry, and many games are set in 'legendary times' that cry out for an early music soundtrack. As technology improves, many games employ early music not just as background but as element of play.