by
Published January 5, 2018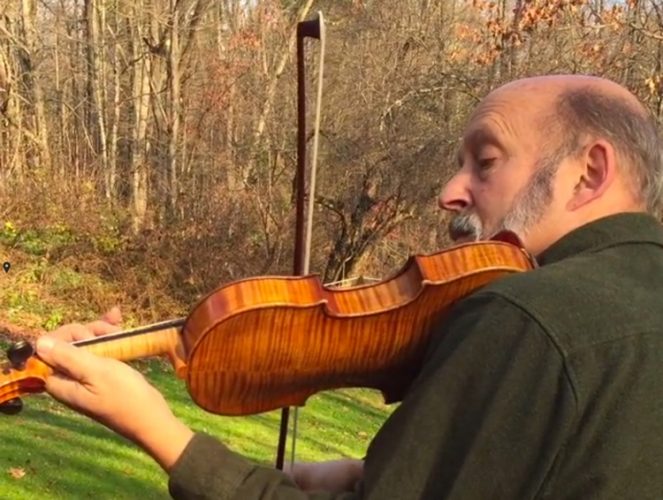 Spring Break. A Daniel Jacobus Mystery. Gerald Elias. Severn House Publishers, 2017. 214 pages.
By Carol Lieberman
BOOK REVIEW — Spring Break, the latest in a series of mystery novels by Gerald Elias, takes place at the fictional Kinderhoeck Conservatory of Music in Cornwall County, New York, where its "Going for Baroque" festival culminates in a "Vivaldi by Twilight" concert. That we find ourselves here should come as no surprise, since Elias is a professional violinist and music director of the actual "Vivaldi by Candlelight" concert series in Salt Lake City.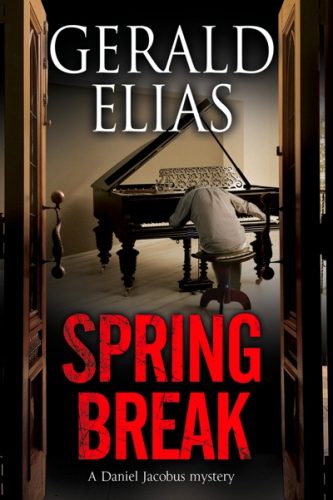 As is the case with so many institutions of higher learning these days, we learn about the necessity of fundraising at Kinderhoeck, the inevitable faculty politics, and, to spice things up, sexual harassment. Add to this two murders on campus that must be solved by the now-familiar character in Elias' novels — the blind old curmudgeon, distinguished violin teacher, and incomparable investigator Daniel Jacobus — and we are off on another musical mystery tour. Along the way, we encounter heated debates about HIP (Historically Informed Performance) in Baroque music, questionable student evaluations of a professor coming up for tenure, and a great deal of discussion about the interpretation of violin music, which proves important to our understanding of this mystery. As is always the case with these Daniel Jacobus mysteries, there is much to learn for the musically inquisitive and much to enjoy for musicians, including this reviewer, who is also a violinist, playing both the modern and Baroque instrument.
The story begins with a frantic faculty meeting called by the dean, Charles Hedge, to announce that renowned violinist Isaac Stern has just cancelled his appearance at the festival. It is left to Yumi Shinagawa, adjunct professor of violin, to convince the faculty that her old teacher Jacobus will be a formidable substitute. Agreement is finally reached by important faculty members, including Sybil Baker-Hulme, professor of Advanced Musicology and Baroque Studies and obviously a proponent of HIP, since she teaches a class on Baroque vibrato that meets weekly (if you can believe that). Not incidentally, Baker-Hulme is married to the famous composer Aaron Schlossberg, who is writing an opera, Anwar and Yitzhak, a possible allusion to Arnold Schoenberg's Moses and Aaron.
Additional faculty members in this saga include Bronislaw Tawroszewicz, director of the chamber orchestra; Dante Millifiori, professor of orchestral studies (to whom Schlossberg owes his fame); Elwood Dunster, violin professor for 49 years; and pianist Lisette Broder (please do not forget her name!). And be sure to remember student violinist Audrey Rollins, who is scheduled to perform Vivaldi's Spring concerto with the chamber orchestra on the "Vivaldi by Twilight" series. Rollins, as we will learn, is not the best violinist for the part, so we need to ask why she was chosen as soloist. To complicate matters further, she suddenly disappears.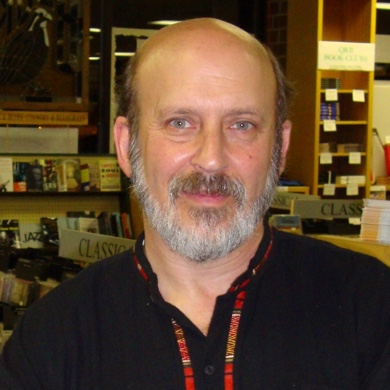 The plot, as always, takes many unpredictable turns. For example, an important party is held at the home of Baker-Hulme and Schlossberg, where Aaron is always proud to serve only natural food gathered from his forest explorations. Being a mycologist as well, Schlossberg is the author of the book Wild Living. However, some attendees at this party fall ill — watch out for those poison mushrooms — and Schlossberg himself dies!
What about that? Was Schlossberg ill and did he die of natural causes? And what might be the involvement of his wife, and of pianist Broder? Of course, Jacobus is not alone in his investigation. He breaks his ankle, receives some unsettling news about his health, and, being confined to a wheel chair, is helped by an orderly named Chase Anderson, whose secret ambition is to become a detective. In addition, Jacobus' old friend Lilburn from The New York Times shows up to write a retrospective of Schlossberg, and also helps to solve the murder.
And finally, what of Jacobus himself? His health is questionable throughout the story, but you will not find out until the very end what his own fate might be. Could this be the last Jacobus mystery?
Carol Lieberman has performed worldwide since the 1960s as both a modern and baroque violinist, and made groundbreaking recordings of music by J. S. Bach, Simon Leduc, and contemporary repertoire. She is also a noted pedagogue and serves as professor at the College of the Holy Cross, where she directs the Holy Cross Chamber Players.
Recent EMA Recording & Book Reviews
In a revealing look into the lives of 'ordinary' folks in 17th and 18th c. Germany, author Tanya Kevorkian taps a wealth of sources that detail city life, from religious beliefs to weddings to the rhythms and rules of town watchmen. With compassion and wisdom, the author notes that historians who look at street life "have to some degree replicated the perspective of the authorities."
Emily Zazulia's valuable 'Where Sight Meets Sound: the Poetics of Late-Medieval Music Writing' explores notational aesthetics in polyphonic music, where it's not obvious how you're meant to sing what's on the page.
Long undervalued, Alessando Scarlatti's vocal writing naturally weds singable lines with the Italian language. Ars Lyrica Houston's colorful new recording of a Scarlatti oratorio, with an outstanding cast, makes a brilliant case for this rarely heard music.