by
Published May 11, 2018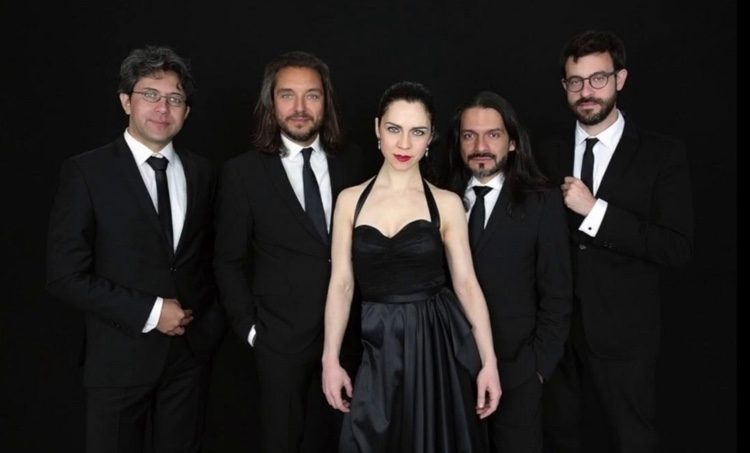 Altri canti d'amor: 17th century instrumental works
L'Estro d'Orfeo
Challenge Classics CC72760
By Daniel Hathaway
CD REVIEW — For its debut CD, the Madrid-based ensemble L'Estro d'Orfeo has assembled an attractive collection of 17th-century instrumental works by Monteverdi, Marini, Uccellini, Cavalli, Merula, and Rognoni, naming the recording after a madrigal from Monteverdi's Eighth Book.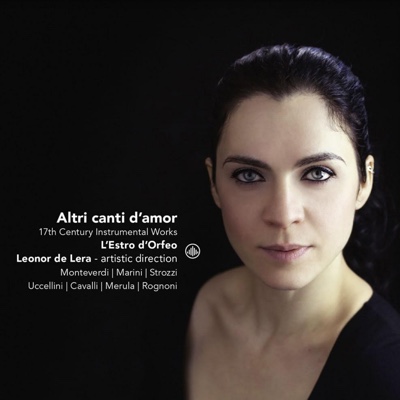 The subject is love, "which encompasses an endless array of other emotions that spread from the brightest to the most sombre," writes founding artistic director and violinist Leonor de Lera in her liner notes. She goes on to say that those emotions can be expressed by instrumentalists just as effectively as by singers and reminds us that imitating voices was among the highest aspirations of 17th-century players. L'Estro d'Orfeo's choice of repertoire for this disc — a mix of instrumental works and arrangements of vocal pieces — affirms the notion that instruments "gradually became the main protagonist of the musical scene, attaining a level of virtuosity that had never been explored before."
Much of that virtuosity falls to the treble instruments: de Lera, second violinist Lucia Giraudo, and cornettist Josué Meléndez, who open the recording with a sweet, laid-back performance of Monteverdi's "Altri Canti d'Amor." Vivacious fiddling and continuo playing distinguish Bigio Marini's Sonata prima sopra "Fuggi dolente core."
Meléndez imitates vocal techniques in his expressive performance of Barbara Strozzi's cantata L'Eraclito Amoroso. Guitarist Josep Maria Martí joins de Lera and Giraudo in Marco Uccellini's cheerful Aria Decima Terza sopra "Questa bella sirena," and takes the lead in Tarquinio Merula's energetic Chiacona à 3 col Basso, which develops into an ornate ensemble tapestry.
The doleful aspects of love are addressed in de Lara's own Diminuzioni sopra il "Lamento d'Apollo," from Cavalli's opera Gli amori d'Apollo e di Dafne. In the same vein is Riccardo Rognoni's "Ancor che col partire," based on the madrigal by Cipriano de Rore, for which violist da gamba Rodney Prada takes up the viola bastarda — not a viola born out of wedlock, but an instrument used principally for reducing complex polyphony to a single, virtuosic melody line.
Harpsichordist Javier Núñez gets a brief solo turn in Uccellini's Sonata nona, Op. 5, before de Lera joins the texture. The album ends with Francesco Cavalli's elegant, triple-meter "Lucidissima Face" (an aria from La Calisto) and Uccellini's perfectly ebullient Aria Quarta sopra la Ciaccona à 3.
Altri canti d'amor was recorded in the Church of St. John the Baptist de Secadura in Cantabria, Spain. Bright and immediate, the sound carries just a hint of the lively acoustic of the space without losing clarity or definition. That's important, for this repertoire is decked out with filigree as essential to its character as Chopin's. Happily, L'Estro d'Orfeo's brilliant solo and ensemble playing comes across intact.
Daniel Hathaway is founder and editor of ClevelandClassical.com.
Recent EMA Recording & Book Reviews
Emily Zazulia's valuable 'Where Sight Meets Sound: the Poetics of Late-Medieval Music Writing' explores notational aesthetics in polyphonic music, where it's not obvious how you're meant to sing what's on the page.
Long undervalued, Alessando Scarlatti's vocal writing naturally weds singable lines with the Italian language. Ars Lyrica Houston's colorful new recording of a Scarlatti oratorio, with an outstanding cast, makes a brilliant case for this rarely heard music.
On their latest stellar recording, the Suspicious Cheese Lords focus on Palestrina's 'Missa Illumina oculos meos,' and the lengthy motet by Andreas de Silva on which it's based. World premiere recordings, beautifully sung.