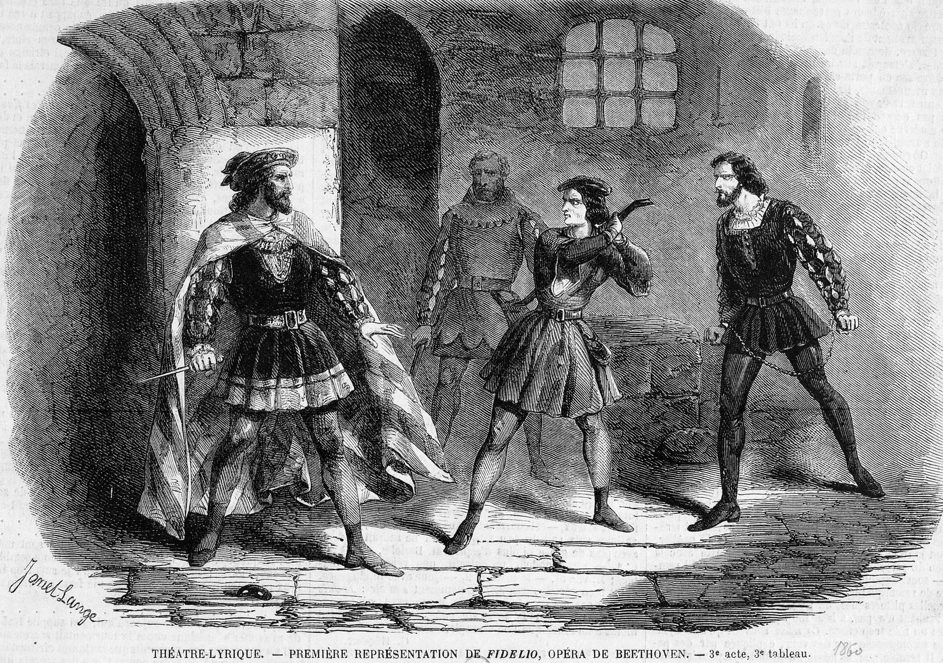 The year 2020 marks a significant milestone in celebrating the works of Ludwig van Beethoven. Just as the world is honoring the 250th anniversary of the composer's birth, DC-based Opera Lafayette will mark its own milestone with performances of Beethoven's only opera, which he titled Leonore (and cast in three acts) in 1805 but was billed by the theater as Fidelio. Beethoven revised it in two acts as Leonore the following year and again in 1814, when the work finally became the version of Fidelio that most opera companies have presented for two centuries.
Inspired by Jean-Nicolas Bouilly's libretto for Leonore ou L'amour conjugal for an opéra comique with music by Pierre Gaveaux in 1798, Beethoven's creation seems a natural to be the centerpiece in Opera Lafayette's 25th-anniversary season. The company will present the work's 1805 version — whose German libretto Joseph Sonnleithner adapted from Bouilly's text — during upcoming performances in Washington and New York.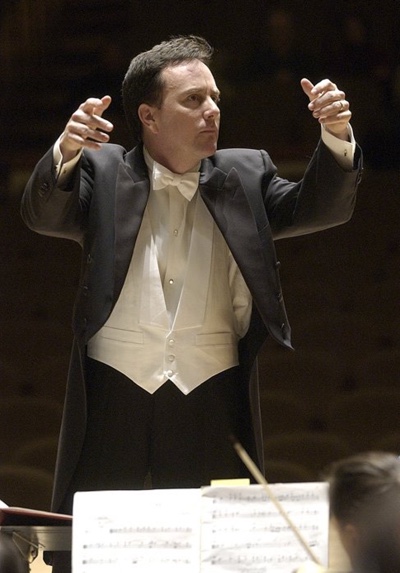 Conductor and artistic director Ryan Brown says he didn't know what Opera Lafayette would become when he founded the company in 1995.
"We started out as The Violins of Lafayette and changed our name in 2001 to Opera Lafayette when we first did the French version of Gluck's Orfeo," says Brown. "It was a little bit before that, when we did Charpentier's Actéon, that I said that we are going to head in the direction of opera. It took a couple of years before we changed our name. That was sort of the biggest thing that we had done. The Gluck was a concert version with dance, and that set us on a trajectory towards staged opera. We sort of grew organically, rather than knowing that we were going to become an opera company from the very start. We were more of a chamber group that morphed into an opera company."
The organization has traditionally performed French Baroque operas. The performances of Leonore thus present a stark contrast to Opera Lafayette's previous presentations.
"The point that I really wanted to make is the connection to the 18th century before the French Revolution and the early 19th century after it," says Brown. "That has been an area of inquiry for me for a long time. In doing opéra comique, it leads us rather naturally to Beethoven's Leonore. Opéra comique headed in three directions: There was sort of a buffa direction, a sentimental direction, and then there was this direction of rescue opera, which was more dramatic."
The first of these works Opera Lafayette performed (and recorded) was Pierre-Alexandre Monsigny's Le déserteur.
"That goes back to 1769 and sort of a proto-romantic work, which in fact has a woman saving her husband from being in jail," Brown says. "The overture even stops two-thirds of the way through, and you hear this trumpet call, just like in Beethoven's Leonore Overtures 2 and 3. It's the most dramatic moment in both Leonore and Fidelio. So, I see it coming organically out of the 18th century, and I think by doing the first version of Beethoven's Fidelio, there is more connection to the 18th century than the later version. That is the statement we are trying to make."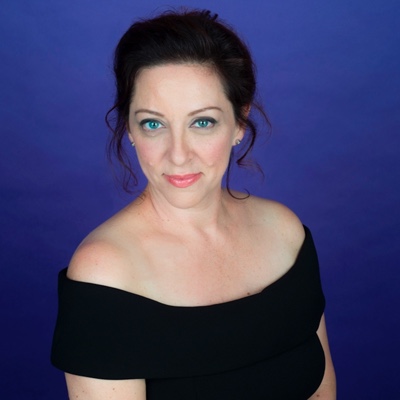 Soprano Nathalie Paulin, who will sing the title role, views the opera as "a story about love and how far someone will go in order to save the person that they love," she says. "Of course, it plays a little bit on the character Marzelline, who actually falls in love with Fidelio, who is in fact Leonore. It's playing a game in a way, but at the same time Fidelio in this particular production of Leonore feels quite guilty deceiving Marzelline because she really likes her and who she is as a person. So Leonore is basically there to save her husband, who is in prison."
Brown says many people may not be aware that earlier versions of Fidelio existed.
"One of the interesting things we are doing will actually be a premiere of part of the original aria sung by Florestan that was lost when it was torn out of a book around 1805. Yet we have sketchbooks which suggest what Beethoven might have had in mind, so we have commissioned conductor and musicologist Will Crutchfield. He has taken these sketchbooks and reimagined this part of the aria for our performances. It is a special angle we are bringing to this, and I hope it gives an interesting take on Florestan's aria." (To read Crutchfield's account of this adventure in the New York Times, go here.)
For these performances, the orchestra will be a bit larger than the ones the company used in earlier works.
"First of all, we are doing the piece in the Eisenhower Theater at the Kennedy Center, which has about 1,000 seats, and in New York at the Kaye Playhouse, which has just under 700 seats," says Brown. "The audience is closer to the action than it would be in a 2,000-3,000-seat hall, where Fidelio is often seen. The period-instrument orchestra that we have is, of course, as you would expect: strings, natural horns, and the winds are all playing on early 19th-century instruments. The orchestra is smaller than one would probably hear in modern opera company performances of Fidelio.
"One of the criticisms that people who listen to a lot of 19th-century music have about Fidelio is that the comic aspect in the beginning does not seem well-balanced with the more dramatic aspects. In fact, in his 1805 version, Beethoven expanded that lighter comedic and sentimental aspect so that it is more balanced. I think that our lighter 18th-century approach will make it more effective than the way it is commonly treated by a modern orchestra. At least I'm hoping so."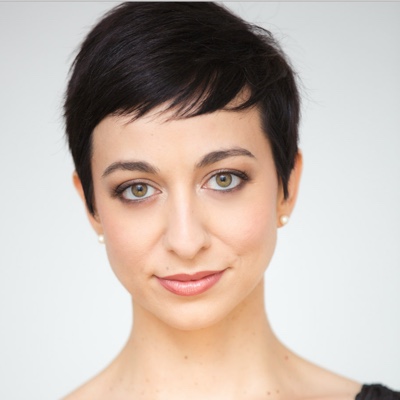 Soprano Pascale Beaudin, who sings Marzelline in this production, has a unique connection to her role with the company.
"I am lucky because two years ago, I got to perform the Pierre Gaveaux version of the opera with Opera Lafayette. This is like a juxtaposition of both versions. Gaveaux took the libretto, which was originally in French, and put music to it. It basically follows the same structure of the Beethoven. Somehow, Beethoven got wind of it and wrote his version in German. The character is the same. In the Beethoven, Marzelline is a little wiser and passionate, unlike in the Gaveaux version, in which she is very harsh because she does not want to marry him."
Brown has enjoyed the challenge of preparing Leonore and making connections with other works.
"The most difficult thing for me was the complication of Beethoven in terms of the subsidiary lines, the harmonies in places that you don't expect and getting all of that in my head with 2 ½ hours' worth of music, with all its unexpected turns. As a piece of theatrical music, it is long and complicated even as the idiom is familiar to me. The French traditions were beginning to point to it. When we did Cherubini's Medée [1797] a few years ago, that very much prepared us. Nathalie Pauline, who is singing Leonore, was Medée in that performance. Historically, it was the same singer who sang Cherubini's Medée who sang Beethoven's Leonore. So it seems only appropriate and creates sort of a parallel."
Opera Lafayette will present Beethoven's Leonore on Feb. 26 at 7 p.m. in the Eisenhower Theater at the John F. Kennedy Center for the Performing Arts in Washington, DC (for tickets, go here), and on March 2 and 4 at 7 p.m. in the Kaye Playhouse at Hunter College in New York (for tickets, go here).
A native of Petersburg, VA, Patrick McCoy holds a BM in Vocal Performance from Virginia State University and a MM in Church Music from Shenandoah Conservatory. Formerly the Performing Arts Columnist for Washington Life Magazine, he currently is a freelance writer, publishing articles for several noted publications, including The Washington Post and Early Music America. He serves as organist/choirmaster at Saint John's Episcopal Church, Zion Parish in Beltsville, MD, and on the music faculty of Virginia State University in Petersburg, VA.