By Patrick D. McCoy
When most people think of the great operas of George Frideric Handel, a handful come immediately to mind, including Julius Caesar, Xerxes, and Rinaldo. The Washington, DC-based period-instrument company Opera Lafayette will explore the original 1720 version of another Handel operatic gem with performances of Radamisto in DC on Feb. 5 and New York on Feb 7. This will mark the company's first production of the work.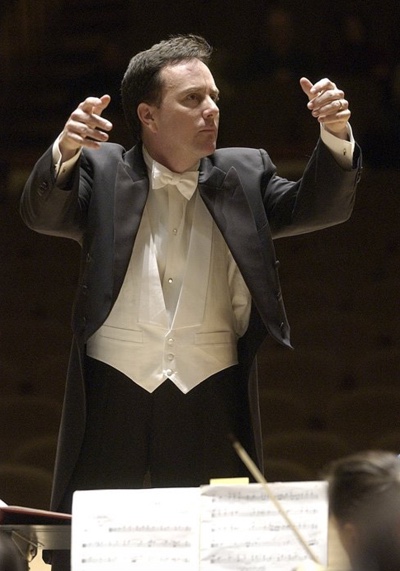 An opera seria in three acts, Radamisto tells a classic story of love, lust, and betrayal. The opera opens with the cavatina "Sommi dei," sung by Polissena, who is distraught over her husband King Tiridate's interest in another woman, Zenobia, who is married to Polissena's brother, Prince Radamisto. As the drama unfolds, Tiridate threatens to kill Polissena and Radamisto's father, King Farasmene, unless Radamisto and Zenobia surrender the city. The opera builds from this treacherous situation toward a climactic ending.
Radamisto was Handel's first opera for London's Royal Academy of Music, where it made its debut on April 27, 1720. The U.S. premiere, in a semi-staged version, took place in DC on Feb. 16, 1980.
The role of Radamisto was originally sung by Italian soprano Margherita Durastante and may have been envisioned to be performed by a castrato singer. Caitlin Hulcup will make her Opera Lafayette debut in this pants role.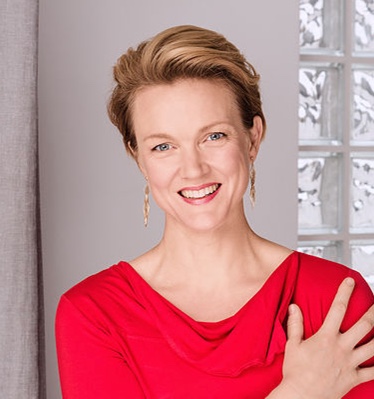 "Everyone knows there is a lot of 'suspension of disbelief' for modern audiences when going to any opera," said the Australian mezzo-soprano. "Everything is presented in song instead of speech, and stage time unfolds in a non-naturalistic way. In this show, some may also notice that I'm a woman playing a man, although I do my best to be convincing. I've been known to pull off the illusion in the past! Actually, I think people actually enjoy jumping in to a strange parallel universe like that, but only when the whole company is fixed on bringing out the truthful emotions in these scenes. Handel has set these emotions large, and he invites us to open our senses to them. That's what I hope the audience experiences."
Soprano Dominique Labelle, who sings the role of Polissena, is no stranger to the Washington area. With Opera Lafayette, she performed in Pierre-Alexandre Monsigny's Le Déserteur, which was recorded; Monsigny's Le Roi et le fermier, which was taken to Versailles and recorded; and Gluck's Armide, in which she sang the title role. She participated in chamber music concerts at the Kennedy Center and Carnegie Hall, as well as in fundraisers.
She is excited to be performing in Radamisto with Opera Lafayette under founder, conductor, and artistic director Ryan Brown. "First of all, I am so happy that Ryan thought of asking me to sing the role of Polissena. I recorded the role of Fraarte [Tiridate's brother in Radamisto] with Il Complesso Barocco and Alan Curtis with Virgin Records and had performed the role of Polissena in concert in Vienna with the same group, but had never learned it for a full production. Ryan spoke to me about his ideas for the role of Polissena, and I loved his ideas, so I am in."
Brown has been at the helm of Opera Lafayette since its start in 1995 as Les Violons de Lafayette. The company has earned a reputation for quality performances of early operas and for introducing audiences to neglected works. The conductor said he chose to present a production of Radamisto this season in part because the company had never performed an Italian opera by Handel.
"Two things immediately struck me about Radamisto, in addition to the incredible beauty of the arias that one would expect from this amazing composer," Brown said. "The first was that from the very beginning of the opera, we feel the dramatic tension of the work, something that often takes much longer to build in other Handel operas. The second was the opportunity for dance and the natural way that dancers could be integrated into the complete opera. With this production, our audiences will get to experience the best elements of both French and Italian opera in one evening."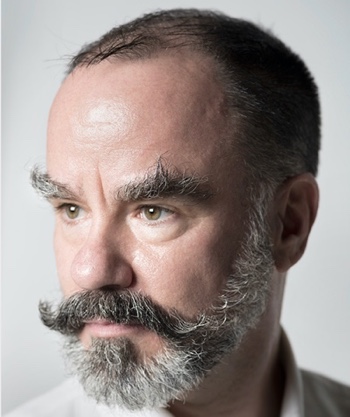 The role of Tigrane, the Prince of Pontus, is being sung by soprano Véronique Filloux, a young artist with Opera Lafayette in her first performances with the company. "I really love Handel's music, so it is exciting to be bringing this rare opera of his to life," she said. "I also am excited about the open, collaborative nature of the rehearsal process so far. Working with the dancers has been amazing." About her character in Radamisto, she said, "I hope to embody Tigrane in a way that balances his nobility as a soldier with his sensitivity and vulnerability in his love for Polissena and for his community."
Seán Curran, stage director and choreographer for Radamisto, said "collaboration for me is letting each other lead, and that is what I find most enjoyable." He is especially delighted when "the audience can 'see' the music. I am a music-driven guy, so whether it is a dance I am choreographing or an opera I am directing, the music is what is most important. Also a sense of play and experimentation and invention in the making and the doing of the production."
Opera Lafayette performs Radamisto in Washington, DC, at 7:30 p.m. Feb. 5 at the Kennedy Center's Terrace Theater and in New York at 7:30 p.m. Feb. 7 at Hunter College's Kaye Playhouse. For more information, go to www.operalafayette.org.
A native of Petersburg, VA, Patrick D. McCoy holds a BM in Vocal Performance from Virginia State University and a MM in Church Music for Shenandoah Conservatory. Formerly the Performing Arts Columnist for Washington Life Magazine, he currently is a freelance writer. He is a member of the Music Critics Association of North America, National Association of Negro Musicians, Inc., and Alpha Phi Alpha Fraternity, Inc. He serves as Organist/Choirmaster at Saint John's Episcopal Church, Zion Parish in Beltsville, MD. Visit http://www.patrickdmccoy.com