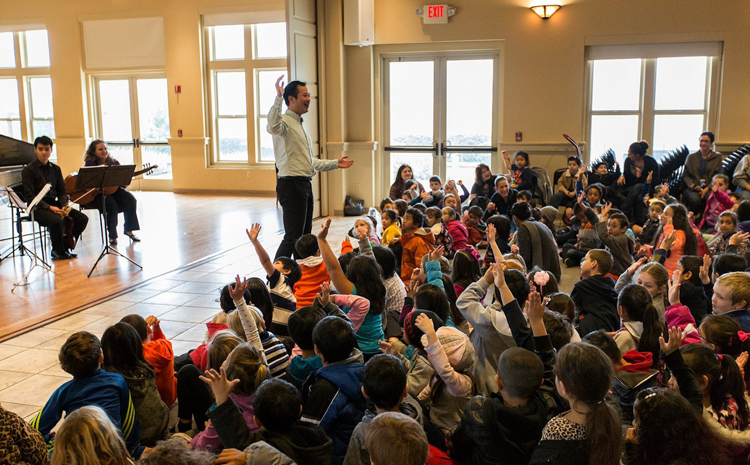 By Derek Tam
It's always interesting to see people's responses when they hear period instruments side-by-side with their modern counterparts — particularly when they are three or four years old!
For the past several years, I have coordinated an outreach program at the Montessori Children's Center in San Francisco, a three-year program for children ages 2 to 6. Once a month, professional musicians who feel at home both on modern and period instruments come to share music with the children for 30 to 45 minutes. Over the course of the presentation, the musicians showcase their instruments' capabilities and share songs and stories. The children are encouraged to ask questions throughout the demonstration. "The vision was to offer very young children the opportunity to engage the majority of the senses with the presence and sound of early instruments," said Judith Flynn, the school's director. "Success, understanding, and enjoyment were our results."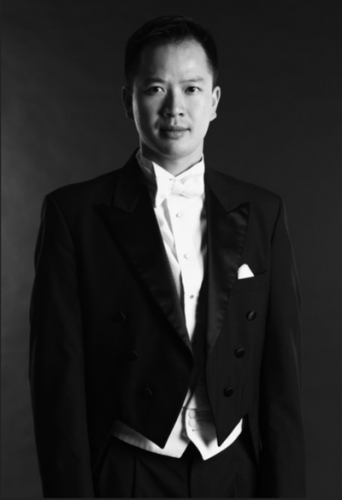 The monthly visits allow the children to develop a slow familiarity with the instruments over several years. Their curiosity is palpable across all ages, from the two-year-olds who squeal with delight when they make a bassoon reed buzz to the five- and six-year-olds who confidently highlight the differences between a modern violin and its historical sibling. "The Montessori kids have so much practice in hands-on learning," said cellist and gambist Erik Andersen, a presenter who is pursuing a master's degree in education. "It was a pleasure to share my instruments by letting them hold old strings, pluck my cello strings, and lay their hands on the instruments to feel their vibrations."
Because of the regularity of the outreach, it is a pleasure to see seeds planted at one session blossom over the course of several months. During one presentation, I remember one student who asked for more Vivaldi. It turns out that after the previous presentation, she had asked her mother to play Vivaldi at home! For me, moments like this demonstrate the importance of music exposure at school. It is also amazing to see their focus grow over the course of the school year. In September, the younger children often have a difficult time staying attentive for more than 20 minutes. By May, however, they often are able to remain engaged for twice as long.
Similarly, their questions and observations become deeper over time. For example, after several consecutive presentations by wind performers, one child commented about how she noticed that modern wind instruments have more keys than their historical counterparts. Her use of the word "key" rather than "button" demonstrated how much information she retained from presentation to presentation.
Facilitating this outreach program has also helped me as a performer. Children are particularly demanding audiences, and they have no qualms about letting you know when they are bored! But when the music touches them, it is absolutely magical to see them "zone in" in a way that adults rarely do. In a world where short attention spans seem ever more prevalent, it makes me hopeful that they will find many more moments like that over the course of their lives.
Derek Tam is a conductor and historical keyboardist based in San Francisco. He chairs the Youth Advisory Board of Early Music America.