by No Content
Published May 1, 2022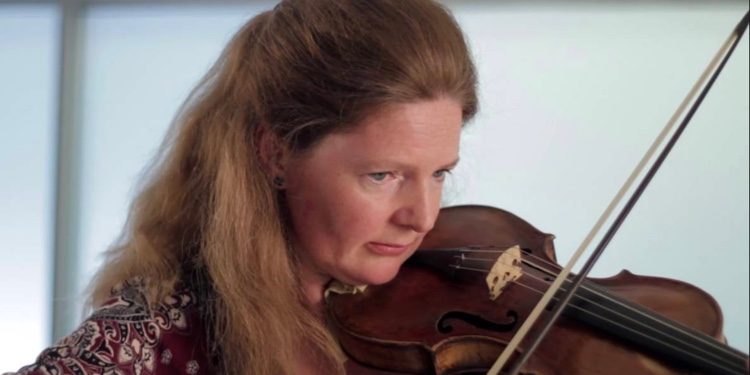 Grandissima Gravita: Violin Sonatas by Pisendel, Tartini, Veracini & Vivaldi
Brecon Baroque (Rachel Podger, violin; Alison McGillivray, cello; Daniele Caminiti, lute and guitar, Marcin Świątkiewicz, harpsichord)
Channel Classics CCS SA 39217
By Benjamin Dunham
CD REVIEW — For the better part of a decade, Rachel Podger's Brecon Baroque ensemble has been knocking off some of the greatest hits of the period in highly praised recordings: Bach Violin Concertos (2010), Bach Double and Triple Concertos (2013), Vivaldi's L'Estro Armonico (2015), Bach's The Art of Fugue (2016), and, to come, Vivaldi's Four Seasons.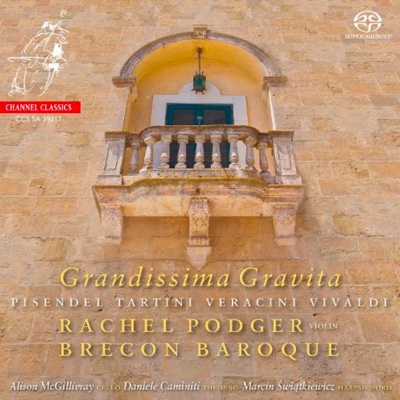 This fall, core members of the group — Podger, cellist Alison McGillivray, lutenist-guitarist Daniele Caminiti, and harpsichordist Marcin Świątkiewicz — have slipped in some less familiar repertoire: violin sonatas by Vivaldi, Tartini, Veracini, and Pisendel, all played with unfailing and engaging grace.
The conceit for the recording seems to be a soirée in heaven in which the four violinist-composers discuss their craft and gossip about the musical scene of their day. Hendrik Willem van Loon may have invented the genre in his Lives, in which he imagined dinner parties attended by the likes of Confucius, Plato, Voltaire, and Thomas Jefferson (not to mention composers Beethoven, Chopin, Mozart, and Rossini). Steve Allen picked up on this idea with his PBS show Meeting of the Minds in the late 1970s (Paganini was the only musical guest).
And some will remember The Investigator, an underground recording from the mid-1950s spoofing Joe McCarthy. The senator, freshly killed in a plane crash, tries to ruin the reputations of the greatest minds of Western Civilization, all residents of "up here," even challenging St. Peter himself. (I won't give away the ending in the hope that readers may still be able to enjoy it for the first time.)
During their discussion (as imagined by Mark Scow) on the new Brecon Baroque CD, Vivaldi notes that all four composers were in Venice in 1716, possibly simultaneously. In this way, the recording has some of the resonance of Tom Stoppard's Travesties, which imagines interactions between James Joyce, Vladimir Lenin, and Tristan Tzara, the founder of Dada, in Zurich during World War I.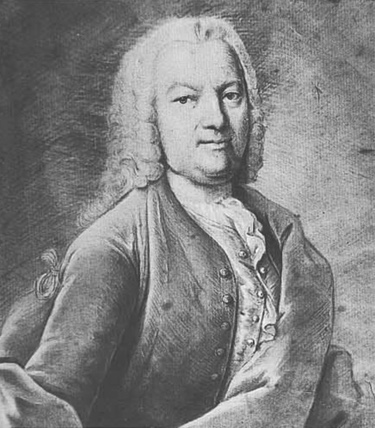 I don't know where to begin in praising this recording. The works by Vivaldi, Tartini, and Pisendel are completely unhackneyed and are presented by Podger and her colleagues with a sense of discovery and real joy. The two mid-career works by Veracini, especially the closing Sonata No. 12 for Violin and Continuo in D Minor, Op. 2, No.12, which includes both a passagallo and a ciaccona, are revelations.
The grandissima gravita mood ascribed by Veracini to the opening Adagio assai of his Sonata for Violin and Continuo in G Minor, Op 2, No. 5, might also describe the opening of Pisendel's Sonata for Violin and Harpsichord in C Minor. But in all truth, there is nothing heavy or solemn about this recording.
As an encore, Podger adds the Adagio in E-flat Major from a "Suonata a solo fatto per il Maestro Pisendel" del Vivaldi in C Minor. Very sweet.
Whether any of these composers would actually be in paradise, especially in the context of the gender politics and strict moral compass enforced upon public figures today, is anyone's guess. But their music is heavenly indeed.
Former EMAg editor Benjamin Dunham has reviewed recordings for The Washington Post and Musical America.
Recent EMA Recording & Book Reviews