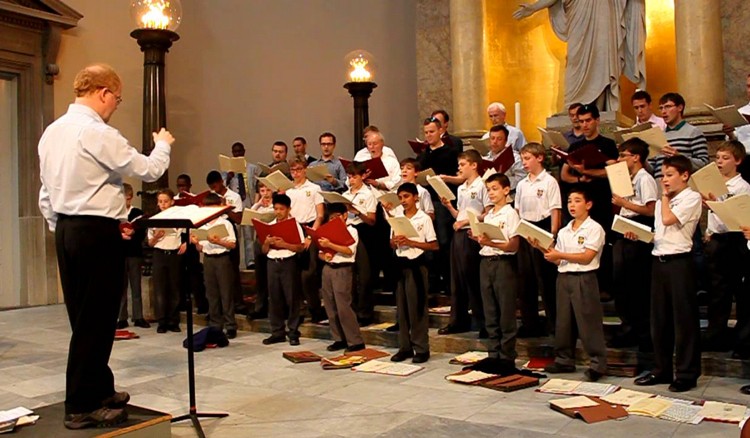 O Sing Unto the Lord: Sacred Music by Henry Purcell
Saint Thomas Choir of Men & Boys Fifth Avenue, New York; Concert Royal; John Scott, conductor & solo organ
Resonus Classics RES10184
By Daniel Hathaway
CD REVIEW — Ever since 1913, when New York's Saint Thomas Church persuaded T. Tertius Noble to leave his post as organist of York Minster to head up the music program in its new Ralph Adams Cram edifice, there's been a corner of Manhattan at Fifth Avenue and 53rd Street that is forever England.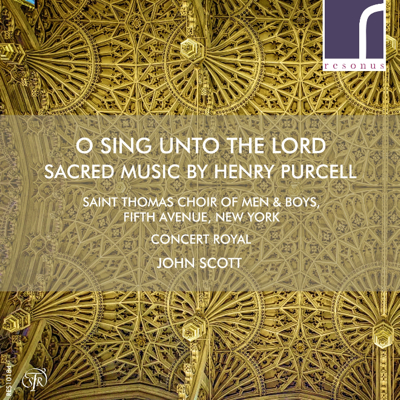 The British tradition of a choir of men and boys has flourished at Saint Thomas for more than a century, even after a succession of American organists took over from Noble starting in 1943. The church authorities returned to recruiting organists from across the pond in 2004, luring John Scott away from London's St. Paul's Cathedral.
As a tribute to Scott, who died suddenly in August 2015, Saint Thomas Church has released a retrospective of performances of sacred music by Henry Purcell composed for Westminster Abbey and the Chapel Royal before his similarly untimely death in 1695.
The finest composer to arise during the Restoration of the Monarchy after the woes of the Puritan Commonwealth, Purcell was as comfortable in the theater as in the church. His dramatic, expressive music also made use of the new, violin-dominated orchestra that replaced the viol ensembles of the Renaissance, as the opening and closing tracks on this splendid recording demonstrate.
"O Sing Unto The Lord," which may date from 1688, and the Te Deum in D, composed for St. Cecilia's Day of 1694, make jubilant use of James Richman's period-instrument band, Concert Royal. Passages in the former anticipate Handel in their grandeur, although the swinging dotted rhythms in the concluding Alleluia are vintage Purcell. Trumpets in the Te Deum add extra ceremonial pomp to the choir's clear and powerful singing.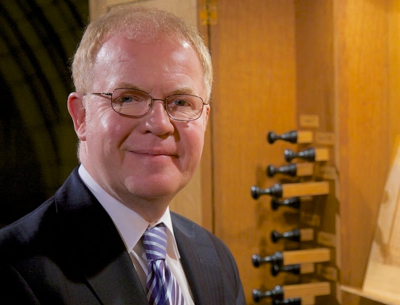 More penitential are the 1680 anthem "Remember not, Lord, our offenses," and the intense, eight-part motet "Hear My Prayer, O Lord" from 1682, where the singers lean on pungent cross-relations underlining the words "let my crying come unto thee." With its impassioned text declamation and striking harmonies, "Jehova, quam multi sunt hostes mea" is perhaps the most theatrical work on the disc. Churchgoers will prick up their ears during the final Alleluia of "O God, Thou Art My God," a lilting passage that has been turned into the hymn-tune "Westminster Abbey."
Delectable solos feature alto Eric Brenner in the "Evening Hymn," a set of continuous vocal variations on a ground bass, and treble Daniel Abraham DeVeau in the "Morning Hymn," which alternates recitative and arioso. Both are sensitively accompanied by theorbo (Hank Keijink) and organ (Frederick Teardo).
The remaining tracks include other forms of Purcell's church music: "I Was Glad," a joyful setting of Psalm 122 written for the 1685 coronation of James II, and a solo organ piece, the Voluntary in G, played by Scott in an fluid, improvisatory style.
Founded in 1919, Saint Thomas Choir School is the only church-related boarding school for choristers in the United States. Its success in keeping the traditional Anglican choir of men and boys thriving on these shores is obvious in the masterful singing on this disc. The singers do excellent justice to Purcell's eloquent music while at the same time honoring Scott's important legacy at Saint Thomas.
Daniel Hathaway founded ClevelandClassical.com after three decades as music director at Cleveland's Trinity Cathedral. He studied historical musicology at Harvard College and Princeton University, and orchestral conducting at Tanglewood, and team teaches Music Criticism at the Oberlin Conservatory of Music.