by David Smith
Published May 1, 2022
17th-Century Sonatas from the Düben Collection. Spiritato directed by Kinga Ujszászi. Delphian Records, DCD43276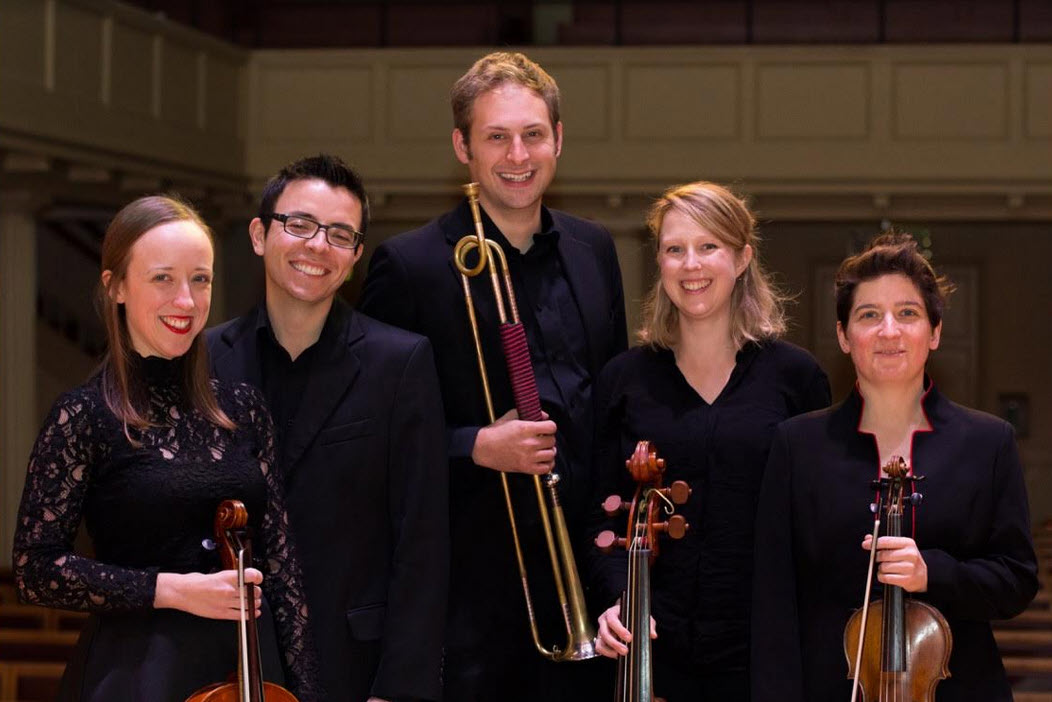 The latest recording from Spiritato, a U.K.-based early-music ensemble led by violinist Kinga Ujszászi, highlights sonatas from the Düben Collection, a huge trove of manuscripts used at the Swedish Royal Court from 1640 to 1720. Now housed at Uppsala University, the collection contains some of the earliest known music to combine strings and trumpets.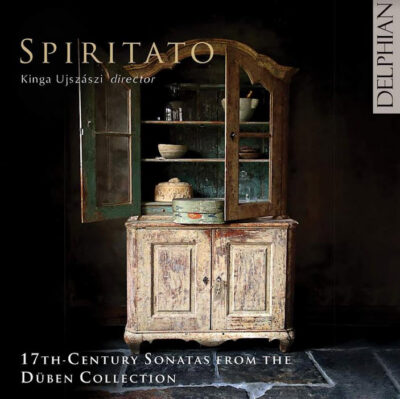 It's a tantalizing glimpse into the "domestication" process—an artistic evolution followed by many instruments, like the horn—where an outdoor, largely ceremonial instrument came indoors and was eventually incorporated into existing ensembles and on equal terms. Similar to many royal houses, the Swedish court employed a corps of ceremonial trumpeters, separate from its Capella musicians. For the two to join forces was something of a novelty.
The sparkling Sonata a 5 in C by Vincenzo Albrici, an Italian and one of many artists from distant lands employed by the cosmopolitan Swedish royals, sets a pleasingly pompous tone with a fanfare-like opening motif in the violins, quickly taken up by the pair of trumpets themselves. Any contemporary listener expecting a shrill, martial piece would quickly have been reassured, as the second main motif is an elegant legato in thirds. A graceful mood persists throughout.
The innovation of adding trumpets into the mix doesn't take over the whole album; there must of course have remained plenty of contexts where a string-only sound was more appropriate, and several such sonatas appear here, for solo instruments and larger ensembles.
The disc's opening Sonata a 5 for Strings in B-flat, by Clemens Thieme (1631-1668), teases us by the trumpets' absence. A northern-style trio sonata (with the second violin replaced by a viola da gamba) represents the best-known composer on the album, the Dane Dietrich Buxtehude. Almost always seen "from below" in the context of his influence on the Germans to the south, here he is re-situated as part of a Scandinavian musical world.
Though politely dis-invited from some of the pieces, the trumpets do enjoy their own moments to shine as soloists – chiefly in the Capriccio a 2 clarini, No. 2 from Johan Jacob Löwe von Eisenach – a lively, imitative but all too brief piece in which players Russell Gilmour and William Russell give us a glimpse of the higher extents of their ranges.
The most fascinating work on the album, though, does not feature trumpets at all; this is Fischer's Lamento on the famous Protestant hymn-tune Herzlich thut mich verlangen, a reflective piece where the melody appears in several guises, revealing Fischer's skill as a contrapuntalist – in a relatively clear chorale-prelude style, phrase by phase; woven into the top of the texture intertwined with a kind of descant; as a stirring bass part; and finally, with a sense of quiet triumph from both violins in unison.
Kinga Ujszászi and her fellow explorer-musicians provide not just a rare glimpse into a forgotten corner of the early European Baroque, but also a beautifully varied smörgåsbord of repertoire. Come for the trumpets (as many a curious courtier surely did) – stay for the sensitivity of the performances.
David Smith writes as an early-music specialist for Presto Music, and read music at Cambridge University. He sings with the English vocal groups Ex Cathedra and Armonico Consort, and as a lay clerk at St Philip's Cathedral, Birmingham, UK.
Recent EMA Recording & Book Reviews