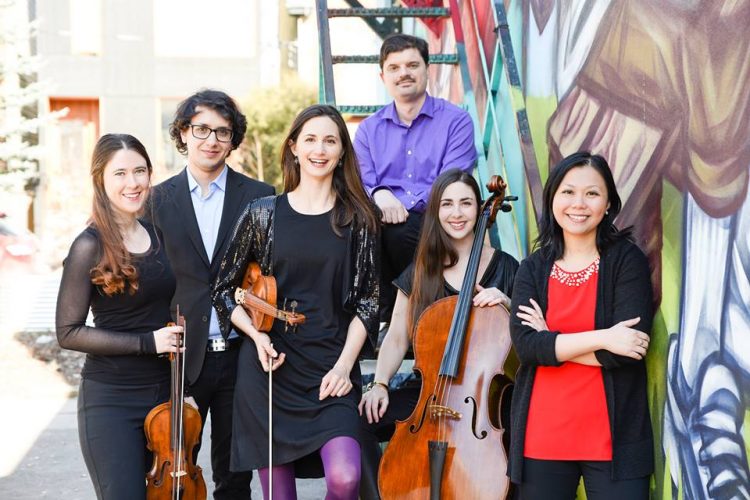 Rezonance Baroque Ensemble will perform at 7:00pm EDDT on Friday, May 24, 2019 as part of the Early Music America's Emerging Artists Showcase during Bloomington Early Music Festival.
Biography
Active since 2012, Rezonance Baroque Ensemble is one of the most exciting new groups on Toronto's classical music scene. Unafraid of improvisation and experimenting with new concert formats, Rezonance are on their way to becoming some of the foremost early music interpreters in chamber music in Toronto, and are already known for giving great performances in ways that resonate with today's audiences. Inspired by history and informed by the present, Rezonance leads audiences through the discovery of under-appreciated and unusual works, and new ways of hearing the classics.
Performers
Vania Chan, soprano
Rezan Onen-Lapointe, violin
Kailey Richards, violin
Matt Antal, viola
Erika Nielsen, cello
David Podgorski, harpsichord
---
2019 Showcase Program
Handel's Heroines features the absolutely stellar soprano Vania Chan singing a variety of well-known and obscure arias from Handel's operas. We will explore Handel's musical setting of fierce, expressive, and sometimes flawed female characters. The program also includes a trio sonata (op. 5 no. 3), harpsichord solo (Praeludium from Harpsichord Suite no. 3), and instrumental suite from Berenice.