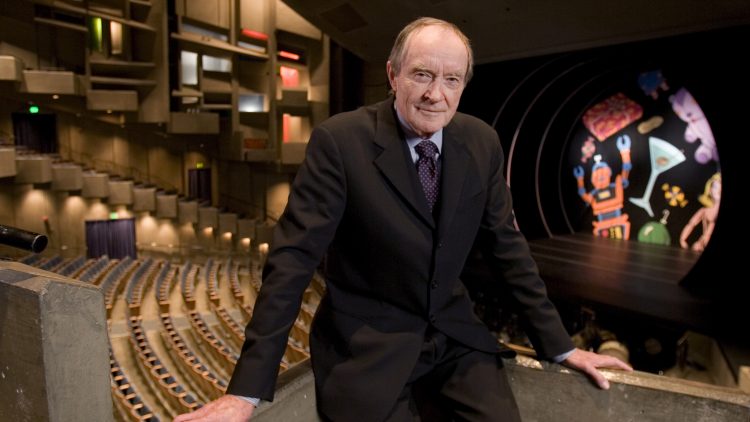 As detailed in a press release sent on May 7th.
---
Berkeley, CA – May 8 2018 –After almost 30 years as Director of Berkeley Festival & Exhibition (BFX), Robert Cole has announced that he will step down from his position effective June 11, 2018, at the conclusion of the 2018 summer festival.

Mr. Cole founded BFX in 1990, just four years after becoming Director of Cal Performances at UC Berkeley. He has served as Director of BFX since then except for the 2010 and 2012 Festivals following his resignation as Director of Cal Performances. During those years, he directed the preparations for the grand opening of the Green Music Center in Sonoma and spent time conducting in the United States and abroad. In 2010, Harvey Malloy, Executive Director of the San Francisco Early Music Society (SFEMS) and John Phillips, then President of SFEMS, stepped in to sustain BFX and the Festivals have since been produced by SFEMS. Mr. Cole returned to the position of Director in 2014 donating his services in this role.

Under Cole's leadership, BFX has presented many of the world's leading early music artists including Musica Antiqua Köln, Il Giardino Armonico, Jordi Savall, Vox Luminis, and Gustav Leonhardt. Notable Berkeley Festival productions have included Le Carrousel du roiat the 2000 and 2002 Festivals, the American debut of Mark Morris' production of Lully's Platéein 1998, and the modern-day premiere of Alessandro Scarlatti's opera L'Aldimiroin 1996.

"Robert Cole has provided exceptional artistic leadership for Berkeley Festival & Exhibition, succeeding in the pursuit of even greater artistic heights," said SFEMS President Joyce Johnson Hamilton. "We are immeasurably thankful for Robert's vision and enduring passion which, along with the help of our supportive Berkeley community, has firmly placed our festival on the international stage. He will be greatly missed. After the culmination of our 2018 summer festival, we will begin the search process for a successor."

"Working with Robert, unquestionably one of the most accomplished and successful impresarios in the classical music world, has been a privilege," said BFX/SFEMS Executive Director Harvey Malloy. "His experience is unparalleled and he has brought insight, knowledge and growth throughout every aspect of our efforts. The impact that Robert has had on the Bay Area arts scene is remarkable and his legacy in creating one of the world's central offerings of high quality and progressive early music practice will live on."

"For almost three decades now, Berkeley Festival & Exhibition has remained exceedingly close to my heart," said Mr. Cole. "It gives me enormous pride to have been a part of this exceptional organization, to work closely with so many talented artists, devoted volunteers and staff, and to have spent these many rewarding years with an organization that feels very much like home to me. Having spent my entire career working as a presenter, producer, and conductor, I now look forward to focusing on the musical pursuits of my youth, playing chamber music on both clarinet and viola with friends, and performing with local groups such as the Berkeley Baroque Strings. I look forward to spending more time with my wife, Susan Muscarella, and supporting her efforts in her role as President of the California Jazz Conservatory. I also plan to continue as an active board member of SFEMS and supporter of the Berkeley Festival."

BFX presents its 2018 festival June 3–11 with an eight-day festival that includes 19 main stage concerts; over 60 self-produced concerts by participants from around the world as part of its Fringe Festival; a three-day Exhibition and Marketplace that brings together instrument makers, publishers, retailers, and service organizations; a Young Artist Series featuring Seattle Historical Arts for Kids, Davis Senior High School Baroque Ensemble, Juilliard415, and San Francisco Conservatory of Music students and alumni; concurrent special events from the Westfield Historical Keyboard Center and the second International Early Music Film Festival; and special lectures, master classes and colloquia.

This year's Festival reimagines the concept of traditional Early Music by broadening the boundaries to include works from the early Middle Ages through the Romantic era. Highlights include a Festival debut by legendary Early Music ensemble Sequentia in two performances that focus on important Latin texts from the early Middle Ages; two programs dedicated to J.S. Bach's cantatas and motets by Belgian ensemble Vox Luminis in their third Festival appearance; a concert recreation of Purcell's Dido and Aeneasco-presented by Voices of Music and the San Francisco Girls Chorus; a 19th-century salon-style presentation of solo and chamber works by Schumann and Schubert by musicians of the Valley of the Moon Festival and tenor Nick Phan; and the Festival's inaugural International Early Piano Competition devoted to Classical and Romantic music on historically appropriate instruments.
For more information about BFX 2018, please visit http://www.berkeleyfestival.org