---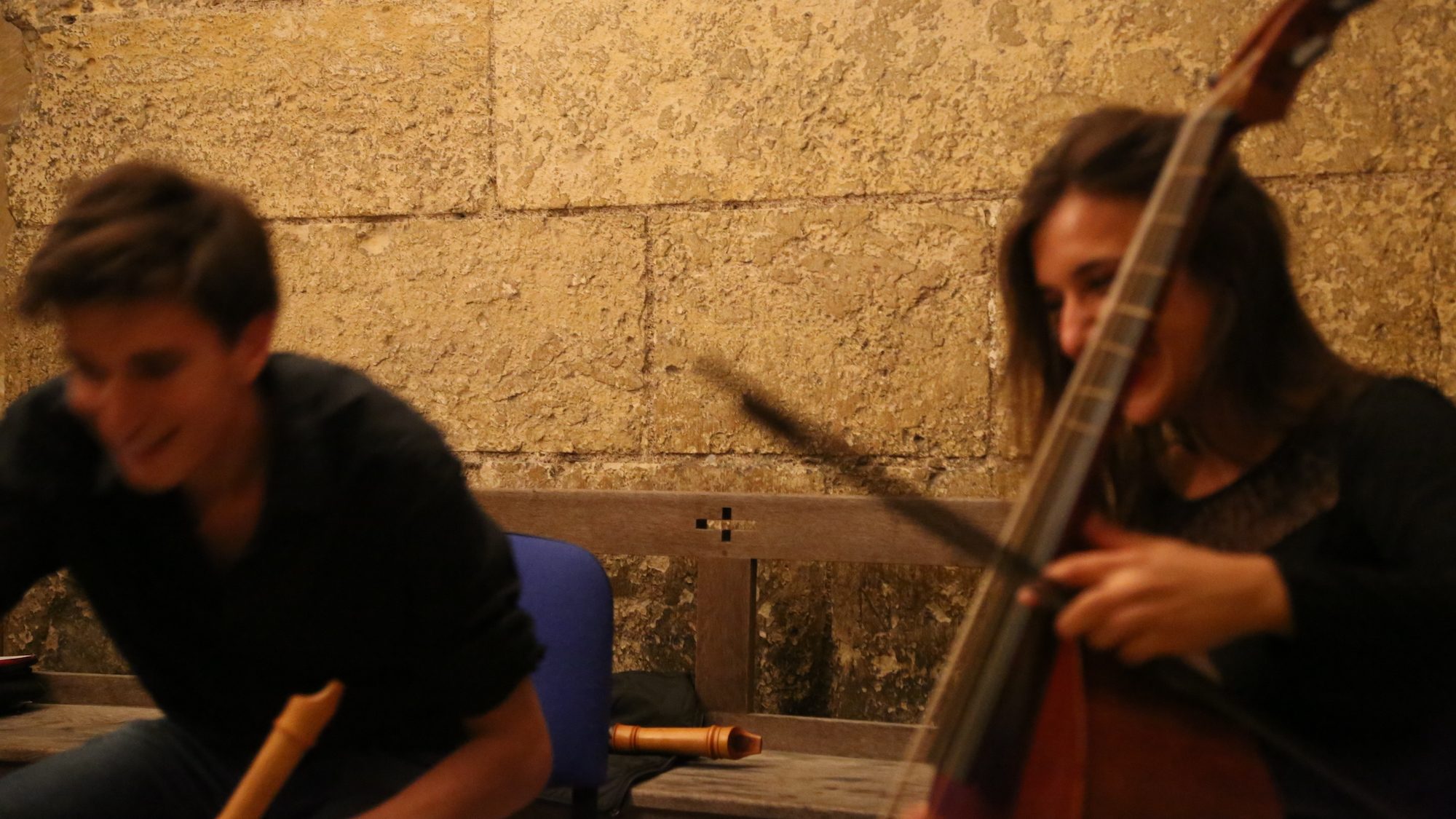 Rumore Terribile will perform as part of the Early Music America's Emerging Artists Showcase, May 24-26, 2018, as part of the Bloomington Early Music Festival.
We've been playing together for around two years now. Our first public performance took place in a small alley, in a medieval Italian village. It was shady, and the acoustic was great, so we stopped one hot afternoon to play. The performance was met with critical acclaim: our one audience member leaned out of his window, clearly gripped with emotion, and shouted down at us. "Rumore terribile!" Since then, we've continued searching for fun places and good music, for communication and drama and language and power. There's a lot of it in this music and we hope to share it with you – terrible noises included.
 2018 Showcase Program: Rosalind
subject to change
Suite en re mineur – Louis Couperin

Pourquoy doux Rossignol – 

Sebastien de Brossard (arr. Rosalind de Bois)

L

e Dodo – François Couperin (arr. de Bois)

What greater griefe/Lamentation – Tobias Hume

Fain would I change that note – Tobias Hume

Suite in a minor – Matthew Locke
We met and began playing together with crossed interests and languages. I was French, but was fascinated by English music; I spoke English, but just wanted to understand music coming out of Paris. It made perfect sense then that we became enamored with the journal of a bilingual English girl, an unknown flutist and composer, signed only with the name "Rosalind de Bois."

When in 1651, the king of England Charles II was forced to flee to France, he made sure to take a few hand-picked English musicians and composers with him – no need of course to leave the splendid entertainments of his home court. Apparently, Rosalind, disguised as a boy, joined up with the troupe as their flutist. In her journal, she records her thoughts about the journey, the men she's with, and the experience of living in disguise – alongside of course, some of her compositions and arrangements.

It's the perfect starting point for us: music inspired both by English and by the French composers that joined Charles when he reached Versailles; music from and for those wandering between two places, speaking two languages. And it's music that's focused on the small ensembles Charles could host, on the intimate communication these musicians shared. We'll explore music from Rosalind's journal, and other manuscripts left from Charles' roving court: that from composers like Tobias Hume, Matthew Locke, Louis Couperin, Sebastien de Brossard, and some perhaps arranged or written by de Bois herself. Maybe we'll all end up understanding each other.
*Rosalind de Bois is a fictional character who disguises herself as a man to escape into the forest in Shakespeare's "As You Like It". The journal is our fantasy – to be as poetic and beautiful as possible.
---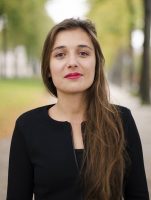 Salomé de France began playing the viola da gamba at age eleven, studying first with Julien Léonard. She entered the class of Marianne Muller at the CNSMD Lyon, and worked later with Josh Cheatham, Philippe Pierlot, and Vittorio Ghielmi. She studied literature at University Paris X as well. Gasselin has performed across Europe with many renowned conductors, including Skip Sempé, Patrick Ayrton, and Raphaël Pichon. Her playing has been heard at the world's leading early music festivals in Bruges, Paris, Utrecht, York, Oslo, Göttingen, Pavia, Lisbon, Sablé, and Ambronay. She often works with contemporary composers and playwrights and has taught at Nantes Conservatoire. Currently, she is particularly interested in seeking out and playing lyra viol music of the 17th century.
Martin Bernstein has been heard with numerous ensembles across the world, in venues ranging from 17th-century Italian palazzos to modern art museums in Reykjavik to the concert halls of New York City. Bernstein began studying recorder at age five, first with Charles Sibirsky and later with Nina Stern. At 18, he left New York City to study at the Royal Conservatoire of The Hague with Reine-Marie Verhagen and Han Tol. He has won several international competitions and has been featured on NPR. Bernstein teaches privately and at various early music festivals; he currently studies at Harvard University.