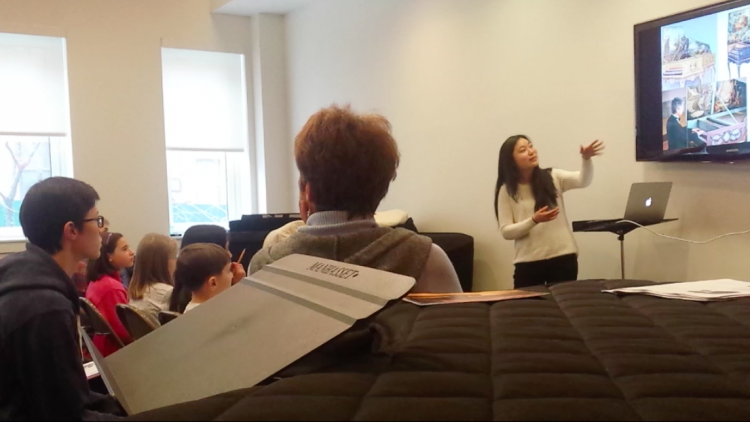 Early Music Month is a great time to take advantage of many wonderful performances, AND it's a terrific opportunity to increase your knowledge about the field – take in a lecture, attend a workshop, listen to a podcast, or crack open a book.
Below you'll find some of the educational events our Early Music Month Partners have to offer this year. Have another educational event this month? Let us know by email.
March 9: Atlanta, GA: Unaccompanied Bach: Preparation, Technique, Interpretation, and Teaching

A Two-Hour Learning Lab session at the American String Teachers Association National Conference

March 10, Philadelphia, PA: Piffaro Reading Original Notation Workshop

A workshop for amateur, student and professional musicians alike interested in learning about, furthering existing knowledge of and/or reading from the original notation of some of the music that Piffaro will perform in its weekend concerts, among other selections. The workshop will offer sessions for varied levels of interest and skills, from the very beginner to the confidently fluent.

March 11, St. Louis, MO: Paul O'Dette and Ronn McFarlane Masterclass at the St. Louis Classical Guitar Society

A masterclass for young guitar students.

March 11-13, Hawi, HI: Hawai'i 2018 Recorder Workshop

A two and a half day recorder workshop with Adam and Rotem Gilbert.

March 17: Blue Hill, ME: Sing Chorales with Blue Hill Bach

Blue Hill Bach invites you to come sing chorales by J.S. Bach based on hymns by Martin Luther. Organist/conductor Jonathan Dimmock will present a pre-concert lecture-demonstration about the chorale and its role in the Reformation.