by Karen M. Cook
Published November 28, 2022
Leonarda: A Portrait of Isabella Leonarda. Cappella Artemisia, Candace Smith, director. Brilliant Classics BC96626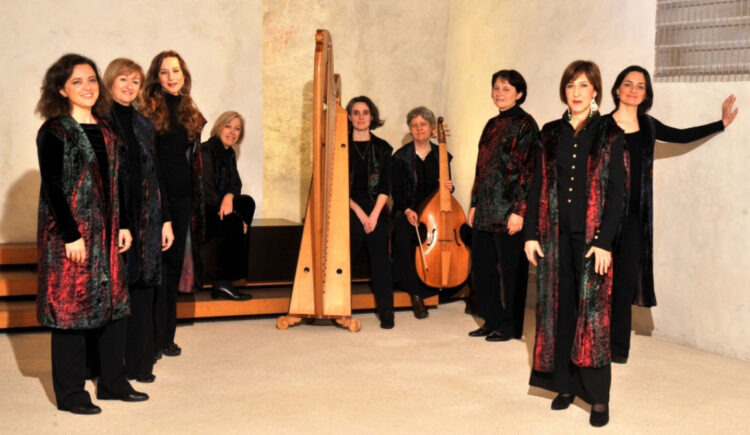 When people today think of the musical 17th century, some big names come first to mind: Claudio Monteverdi, Henry Purcell, Heinrich Schütz, Jean-Baptiste Lully, Dieterich Buxtehude, among others. Yet one of the most prolific composers of the time is still comparatively unknown. Suor Isabella Leonarda (1620–1704) was born into a noble family and, at 16, joined the Ursuline Convent in Novara, where she lived for the rest of her life.
Eventually, she became Mother Superior at the convent, as well as its director of music. She pursued music even as a young woman, publishing her first collection at the age of 20. In all, she wrote nearly 200 compositions, not only the expected Masses, Magnificats, motets, and other sacred works, but also a number of instrumental works. In fact, her instrumental sonatas were the first ever to be published by a female composer.
Yet while her music was well known locally in her time, her reputation did not extend internationally, unlike contemporaries such as Arcangelo Corelli. Today, much of her work is still being rediscovered anew.
Enter Cappella Artemisia, an all-female ensemble specializing in the Italian convent music of the 16th and 17th centuries and led by mezzo-soprano and musicologist Candace Smith. Leonarda's works have featured on at least four of Cappella Artemisia's prior recordings—and on a virtual video made under lockdown in 2020 for Leonarda's 400th birthday—but this new release is their first album dedicated solely to her music.
The recording features nine of her sacred vocal works, ranging from solo and multi-voice motets to the four-part concerted Psalm setting that concludes the album, and one of her instrumental sonatas. Regardless of scoring, each work exhibits Leonarda's dexterity with counterpoint, harmony, and contrast, highlighting her familiarity with the latest trends in composition of her day.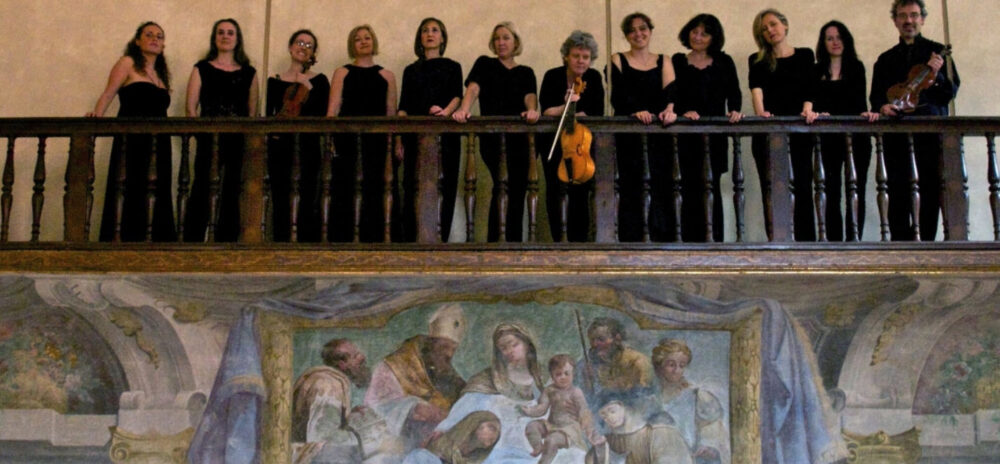 The album begins with a bang: Leonarda's motet Gloriosa mater domini begins with a massive homophonic wall of sound, rich and reverberant on this recording, before continuing into a series of imitative passages, alternating between reduced textures and full ensembles in a way that allows the unique timbres of each ensemble member's voices to be clearly heard alongside the vibrant complement of viols, harp, and organ accompaniment.
Similar contrasts, whether between tempi, or textures, or instrumentation, occur frequently throughout the other works; the alternation between solo voice and fuller ensemble in "In caelis gloria" is particularly striking, as is the way that the vocal and instrumental forces unite here. Texturally, the cascading imitative lines in the standout motet Memento rerum are simply mesmerizing, and the lower ranges of the ensemble's voices in "O dulce sonare" and "O anima mea" are a beautiful counterpart to the prominence of the higher voices elsewhere on the album. And the harmonic adventures Leonarda takes in the solo motet O flammae are deliciously expressive. Her Sonata No. 9 for two violins, warm and buoyant, marks the halfway point of the album.
The concluding Dixit Dominus is a stellar finish, encapsulating the best features of Leonarda's style: the contrasts between full ensemble and solo sections grab the listener's ear, and the concluding triple meter "Amen" is really quite exciting, especially with its cheekily delicate ending. It's a terrific new album, and one that is sure to enlighten as much as entertain.
Karen M. Cook specializes in the music, theory, and notation of the late medieval and early Renaissance periods. She is associate professor of music history at the University of Hartford in Connecticut.
Recent EMA Recording & Book Reviews
This strong new recording is a collection of unpublished motets by Giulio San Pietro del Negro who, like his contemporary Monteverdi, let the words guide the music.
The music of Joseph Bologne, Chevalier de Saint-Georges is gaining a foothold in the repertoire, and his only surviving opera has finally been recorded. Haymarket Opera's splendid 'The Anonymous Lover,' from 1780, features a winning cast and strong orchestra. Unmissable.
Viol players today might know the music of English Tudor composer William Whyte, even as his biography remains a mystery. In this vivid new recording, New York's Abendmusik has finally committed Whyte's complete consorts to disc and make a compelling case for his music.