By Kyle MacMillan
Chicago can boast of an array of superb early-music organizations, including Haymarket Opera, which presents 17th- and 18th-century operas with period music and staging, and the Newberry Consort, a nationally known chamber ensemble devoted primarily to medieval and Renaissance music.
One of the newest such groups on the block is the three-year-old Third Coast Baroque, which is rapidly gaining attention. The ensemble's program of Vivaldi operatic arias with artistic director Rubén Dubrovsky and mezzo-soprano Vivica Genaux made the Chicago Tribune's list of the Top 10 classical events of 2018 — a major accomplishment for such a young organization. "Whenever Rubén asks me to do something, I always try to put myself in a position where I can say yes, because I know it is going to be fun," Genaux said. "One of things I'm trying to do is work with younger people and new groups and share my love for the Baroque."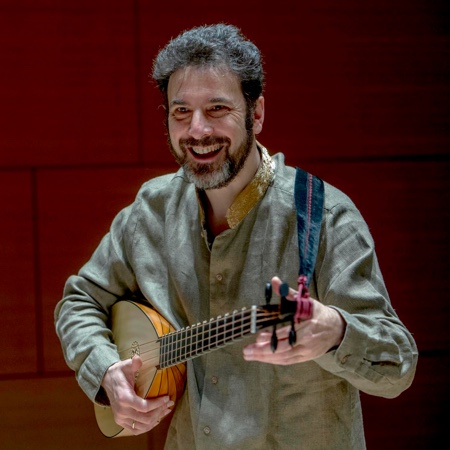 The next milestone for Third Coast Baroque will come April 12 and 13, when it presents what is believed to be the Chicago premiere of George Frideric Handel's first oratorio, Il trionfo del Tempo e del Disinganno (The Triumph of Time and Disenchantment). Although the work was later revised for the London concert stage, it will be performed in the original 2¾-hour version that premiered in 1707 — 35 years before Messiah — with Arcangelo Corelli as concertmaster. "It's amazing," said French-born soprano Nathalie Colas, who will sing the role of Bellezza (Beauty). "It's so, so beautiful, and it's really mind-blowing to know that he wrote that piece when he was only 22. He had just arrived in Italy, and he was already creating all this incredible music."
With a libretto by Benedetto Pamphili, a Catholic cardinal and patron of the arts, the secular oratorio builds on themes explored by Petrarch in his poem Triumphus Temporis (Triumph of Time). It dramatizes what a Third Coast Baroque press release describes as a "conflict between earthly pleasures and timeless truths," with the allegorical characters, Beauty (Colas) and Pleasure (mezzo-soprano Angela Young Smucker), set against Disenchantment (countertenor Clifton Massey) and Time (tenor Owen McIntosh). "They call it an oratorio, but it's very operatic in style," Colas said.
The ensemble tries to select repertoire that carries some meaning beyond being aesthetically appealing, and this oratorio is a case in point. Young Handel left Germany for Italy in 1706 and, according to Dubrovsky, "almost reinvents" the Italian oratorio and helps begin a new era in music. Il trionfo is a crucial work for understanding the composer and his development, and the conductor is thrilled that Third Coast Baroque can contribute to Chicago's musical history by finally presenting its local debut.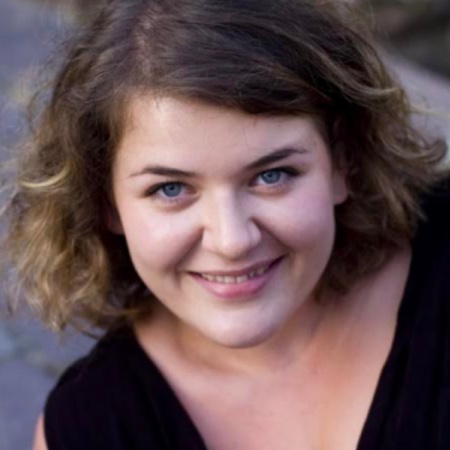 Colas and Smucker are longtime friends who have performed together regularly in Haymarket Opera productions and elsewhere in Chicago. The singers met Dubrovsky, an Argentine-born conductor who resides in Vienna, in the fall of 2014, when they performed with him during his American debut as artistic director of the short-lived Chicago Bach Ensemble. The three quickly realized they shared a similar musical vision and began discussions that ultimately led to the establishment of Third Coast Baroque two years later. "We got along very well both musically and philosophically in terms of what an ensemble should look like," Dubrovsky said, "and we decided to create this new organization. It was a bold decision, because everywhere ensembles and orchestras are being closed because of all the difficulties that cultural work has today. So to create something new was quite an adventure, and we have never regretted it."
The conductor became the ensemble's artistic director, leading two sets of concerts each season (it will grow to three in 2019-20) and Smucker took the role of executive director. Colas holds the title of operations director, which at first meant handling such tasks as contracting venues and printing programs but has evolved more into community outreach. Each remains a part-time position, with the organization having a still-modest annual budget of about $100,000 for 2018-19.
From the beginning, Third Coast Baroque has tried to be as flexible as possible, combining vocal and instrumental music. Its first program in November 2016, ¡Sarabanda!, which was performed in three small venues around Chicago, involved four singers and five instrumentalists. Drawing on Dubrovsky's distinctive cross-continental background, it explored the under-appreciated African and South-American folk roots of European Baroque music and featured works by composers including Gaspar Fernández, who was at work in what is present-day Antigua and Mexico at almost the same time as Claudio Monteverdi. "That was really special to me," Colas said, "because it sort of gave me a new way of thinking about Baroque and early Baroque music."
Dubrovsky was born in Argentina to European immigrant parents, and he believes that his South American background has helped shape how he understands rhythm and how he approaches Bach's Chaconne in the Partita in D minor for solo violin, BWV 1004, and other dance-infused European baroque works. After completing his musical studies in Germany, he settled in Vienna, where he co-founded the well-regarded Bach Consort Wien in 1999. Among its notable accomplishments is Hommage à Vivaldi, an album of sacred music that the ensemble recorded in 2015 with Genaux and released last year on the Sony Classical label. It was the first time the singer and conductor worked together, and the two hit if off right away and have performed together several times since. "People think of Baroque music as being conservative and safe," the mezzo-soprano said, "and he is the perfect person to push that off the edge both for the audience and the musicians themselves. It makes it really, really fun for the audience."
From the start, Colas said, Third Coast has tried to build in an educational component to everything it does, with Dubrosky (or one of the musicians, if he is not present) speaking to the audience during each concert. He discusses the program's genesis, provides historical context and makes it relatable to today. "That way," said Colas, "we're trying to break the barrier between the people who are sitting and listening to the concert and the people onstage. We're just trying to bring everybody together a little more."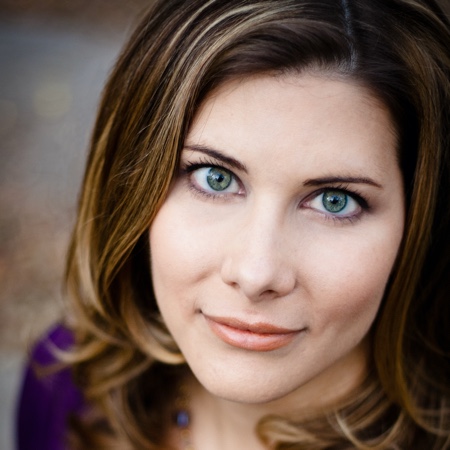 At first, the organization's concerts only involved smaller chamber ensembles like the one in the first program, but that changed in April 2018 with Vivica & Vivaldi, which was its first to involve a chamber orchestra. The group featured 10 instrumentalists, with Dubrovsky leading from the colascione, a long-necked lute from the late Renaissance and early Baroque eras. "We want to perform for ourselves and for own joy but also for the public the whole art of possibilities within baroque music from the smallest chamber music to the large-scale pieces," the conductor said.
He sees the presentation of Il trionfo, Third Coast Baroque's most ambitious undertaking yet, as a logical next step in its continuing evolution. It will feature an even larger chamber orchestra — 15 musicians including Michael Sponseller on organ and harpsichord and Brandon Acker on theorbo. For this program, as it does for all of concerts, the ensemble will draw primarily on a core roster of musicians from Chicago but it will also import others as needed from such cities as Boston and Philadelphia. "We do have amazing players in town, and we try to use them as much as we can," Colas said.
Although the oratorio's presentation cannot exactly be described as semi-staged, Smucker said, the ensemble will try to take it beyond a simply concert performance with the use of a few props and dramatic lighting. In addition, it will incorporate English supertitles combined with projection designs by Chicago artist David Lee Csicsko, who is known for his bold use of color and pattern. "We want to engage the audience in a different way," Smucker said. "We want this story to come alive a little more than people are used to."
Kyle MacMillan served as the classical music critic for the Denver Post from 2000 through 2011. He is now a freelance journalist in Chicago, where he contributes regularly to the Chicago Sun-Times and Modern Luxury and writes for such national publications as the Wall Street Journal, Opera News, Chamber Music, and Early Music America.