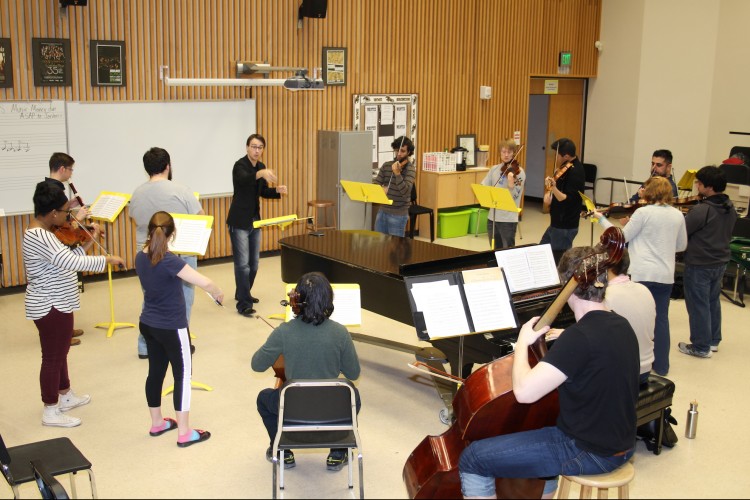 Sixteenth in our series of guest articles marking Early Music Month
by Matthew Steel
The Western Michigan University Collegium Musicum celebrates its 50th anniversary as a class for credit in its March 30th concert at the School of Music. This also marks the final concert of its longtime director, Professor Matthew Steel, who will retire at the end of the semester. Steel notes that when he arrived at WMU in Winter 1984 to become Collegium Director, the ensemble was small, around 10, consisting mostly of music students wanting to try out its many "weird" wind instruments, including Renaissance recorders, shawms, sackbuts, cornetti, and even a racket. In the years since, gifts and purchases of early instruments have given the ensemble a balance and depth that has enabled to do everything from medieval liturgical dramas to Bach cantatas.
The Collegium Singers merged with the graduate program in Choral Conducting in 2000 as the Director of Choral Activities and his graduate students became the conductors of that part of the Collegium. This marked a sharp rise in numbers and quality for the Collegium Singers. Now 15-20 voices audition into the ensemble each semester. Current Choral Director, Professor Kimberly Adams, has accepted new responsibilities with the ensemble, becoming Associate Director of the Collegium Musicum.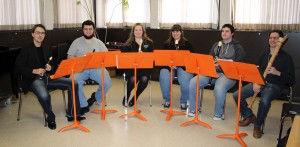 The March 30th concert features four guest performers. Professor John Robison, from University of South Florida, will perform on lute, archlute, baroque oboe and recorder. Robison was continuo lutenist for the WMU Collegium's 2007 performance of Monteverdi's Orfeo. Two other guests are WMU graduates and former members of the Collegium. Emily Solomon, currently completing two master's degrees in harpsichord at the University of Michigan, will give the inaugural performance on WMU's "new" 1980 double-manual Dowd harpsichord. Colin Brown took his early music experience in the WMU Collegium to Oberlin where he completed his master's in Baroque Flute and Recorder.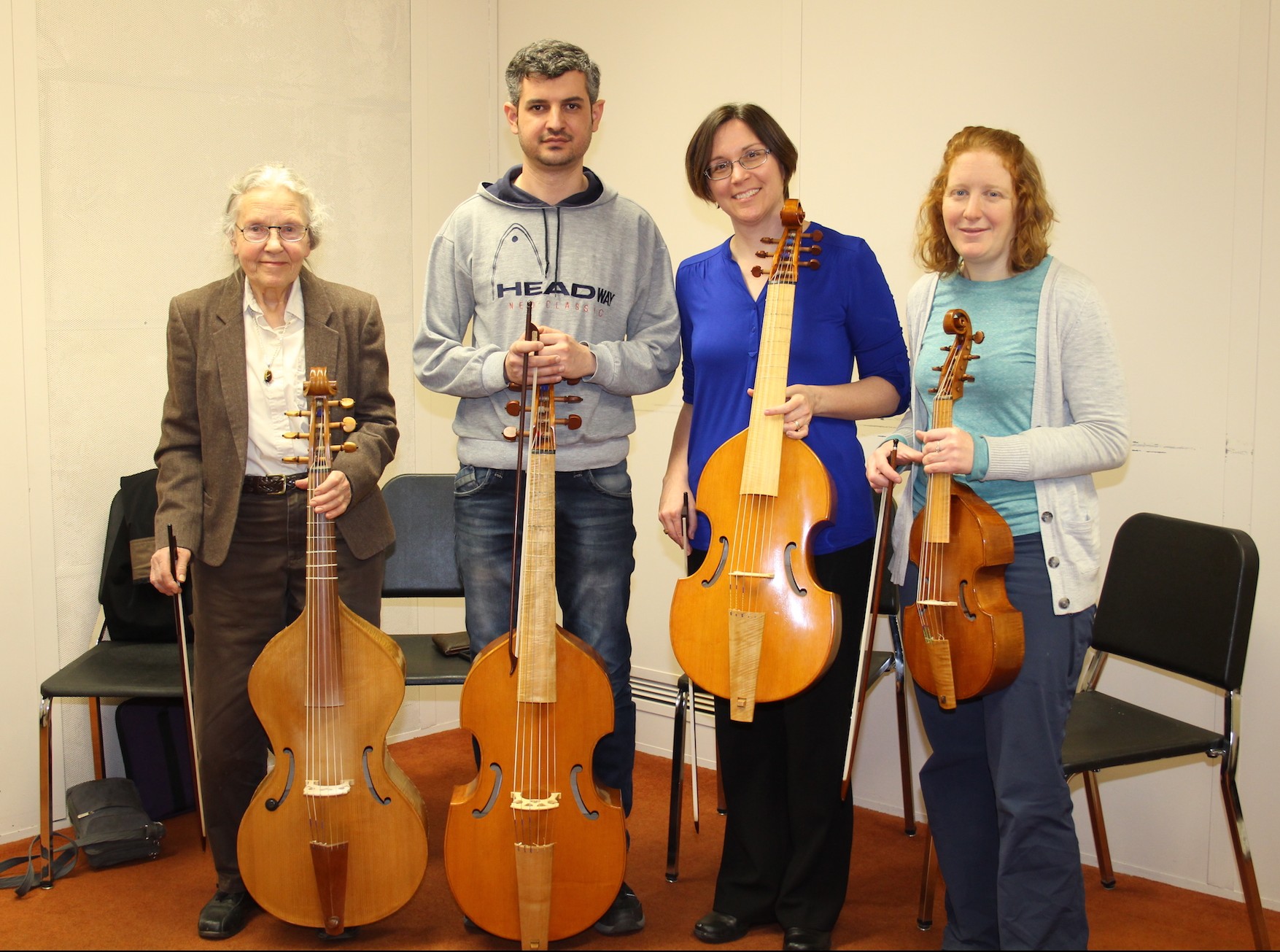 He will play a Hotteterre suite on baroque flute and solo recorder 2 in the Collegium's performance of Brandenburg Concerto No. 4. Ann Marie Boyle, a master's graduate in voice from Indiana University's Early Music Institute, will sing two Caccini solo madrigals accompanied by Robison.
The Collegium Singers will perform works by John Farmer, Francesco Patavino, Pierre de la Rue, Pierre Certon, Hans Leo Hassler, and culminate with the last scene from Purcell's Dido and Aeneas. Kicking off the concert is Francesco Manfredini's Concerto for Two Trumpets. And as always the Collegium's viol consort and recorder consort will perform.
Matt Steel studied with scholars such as Gwynn McPeek, Leo Treitler, Hendrik van der Werf, David Crawford, Glenn Watkins, and William Malm. His areas of special interest include Medieval, Renaissance, early Twentieth Century, and Non-Western music. In the field of Medieval music, he has presented papers at state, national, and international conferences. Steel's publication record includes essays, articles, and reviews in various newspapers and professional periodicals and books. As a scholar of the National Endowment for the Humanities Medieval Lyric Institute, he has been involved in Institute projects and publications. He has taught at The University of Michigan (director of the Early Music Ensemble) and University of Michigan-Dearborn. Fellowships and grants have helped support Steel's research in France, Italy, Britain, Switzerland and Austria. Early music performance teachers include Enid Sutherland (viol), Michael Lynn (recorder), Bruce Dickey (ornamentation), and Edward Parmentier and Philip Brett (orchestral and choral).