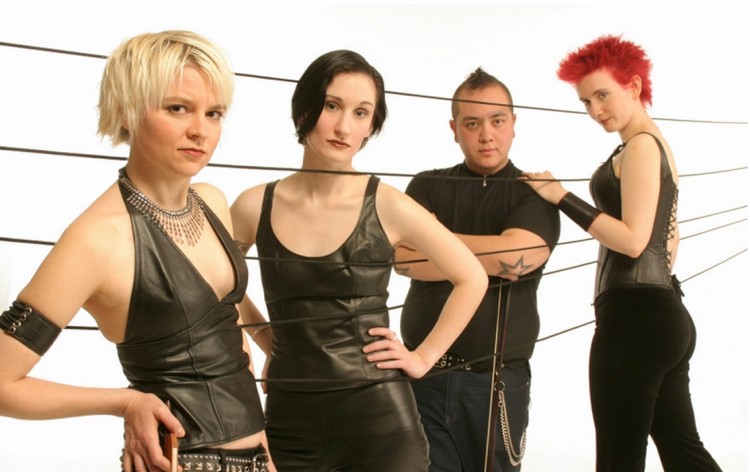 By Colin Eatock
They're called I Furiosi, yet their fury isn't the angry kind, it's passion. The Toronto-based quartet is passionate about Baroque music, about historically informed performance, and about engaging with a broad audience. But most of all, they're passionate about doing things their way.
Founded in 1998, I Furiosi's membership fluctuated for a few years, but stabilized by 2001. Soprano Gabrielle McLaughlin is the artistic director, and the quartet also includes cellist-gambist Felix Deak and violinists Aisslinn Nosky and Julia Wedman. (Guest artists are often brought in to enlarge the group, as needed.) Individually, they're fixtures on Toronto's early-music scene, performing with Tafelmusik or in the HIP Eybler String Quartet. But together, they found a common cause.
"We were all hoping to find opportunities to perform the way we wanted to perform," says McLaughlin. "And we didn't necessarily have that when we were hired by other people. At first, we gave a few concerts when we could, and gradually built up an audience base. So we thought, 'Let's turn this into something real.'"
For I Furiosi, "real" has evolved into an annual series of concerts in Toronto comprising four one-off concerts built around a thematic concept. Rather than focusing on a particular composer or place or point in time, as early-music programs often do, I Furiosi has delved into such wide-ranging topics as insanity, inebriation, lying, narcissism, hell, outer space, and much more. Their next concert, on April 17, cryptically titled "A Fork in the Road," will be an ironic celebration of bad decisions through the ages.
"The thing about programming a theme," says McLaughlin, "is that it can't be one-sided. It has to have enough facets [so] that you can find enough music and texts. The larger the theme, the better. 'Love' would be too broad, but 'rejection' was nice and juicy. For rejection we had some pieces about rejection, and some composers who had been rejected."
Another thing that sets I Furiosi apart is the group's approach to concert attire. Eschewing ball gowns and tuxedos (or perhaps some kind of "period" costume), I Furiosi step out in club-scene leather. Their edgy, unconventional image has been an attention-getter for the group, and has even led to comparisons with the ultra-mod Kronos Quartet.
"It's what we like to do!" McLaughlin says, with a laugh. "A few years ago, we had a war-themed concert. We asked, 'What can we wear that will accentuate this?' And we realized we all had leather in our closets. It was perfect, and we decided it was what made us feel comfortable onstage. In the Baroque era, the performers were the equivalent of rock stars. So we're interested in how that image translates to the present day."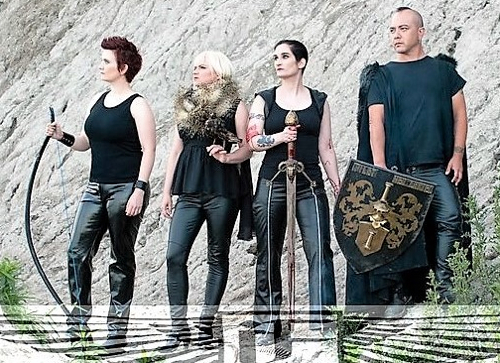 All that said, she doesn't want anyone to get the wrong idea about I Furiosi's priorities. "Often, groups that have a non-traditional image are thought to be just a show. But I Furiosi is full of good musicians. Image is how we present, but really, it's all about the music."
So what kind of audience does a group like I Furiosi attract? "We did a survey, to find out," says McLaughlin. "We were shocked to discover our audience was completely evenly distributed across age groups. We have some die-hard fans, and some people who also go to Tafelmusik. But we don't charge a lot for our tickets, and we like to welcome people who may not be interested in other concerts. Also, we have a large representation of the LGBTQ community, because we've played at 'Pride' events, and that kind of thing."
Over the years, I Furiosi has augmented its Toronto-based concert series with tours and recordings.  The group's travels have taken them overseas to England and Germany, and in the U.S. they've performed in Massachusetts, New Hampshire, Michigan, and Indiana.  They now have five CDs to their name, with a sixth — based on an "addicted to love" theme — in the works.
After almost two decades, McLaughlin feels that they've held true to their ideals and made good on their intentions. And she has some advice for anyone else who wants to create a Baroque chamber ensemble.
"Don't expect it to be lucrative. If you're doing it because you think you'll never have to work for anyone else again, that probably won't happen. Do it because you want to, and don't waver from your vision. People may say, 'You should do an all-Bach program.' But it's your group, and you don't have to do it, if that's not what you want to do."
Colin Eatock is a Toronto-based composer and writer.