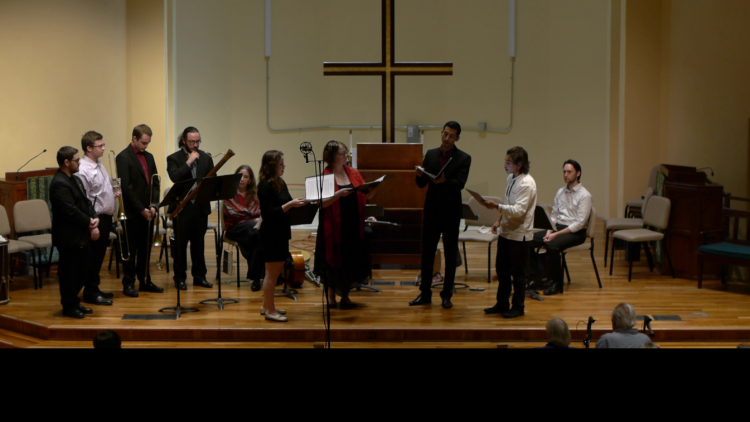 Tarara, representing Indiana University, will perform as part of Early Music America's Young Performers Festival, May 24-26, 2018, as part of the Bloomington Early Music Festival.
Tarara focuses its performances on programs of sacred and secular music from renaissance Spain and South America. Tarara is made of students and alumni of the Jacobs School of Music at Indiana University. The ensemble regularly includes sackbuts, cornetto, dulcian, recorders, theorbo, renaissance guitars, continuo organ, viola da gamba, and voices.

2018 Young Performers Festival Program: Tarara presents La música en España y el nuevo mundo, a program of sacred and secular repertoire inspired by the Spanish cultural sphere of influence; both domestically and in the New World.
Un sarao de la chacona – Juan Arañes
En el valle del Egido – Diego Gómez
En dos lucientes estrellas – Arañes
Las estrellas se rien – Juan Gutiérrez de Padilla
Yo sé que no ha de ganar – Anon.
Entre dos alamos verdes – Anon.
Al tronco de un verde mirto – Fray Gerónimo
Ortíz recercada Instrumental divisions – Diego Ortíz
Una tonadilla – Anon.
De uno en uno – Anon.
Tarará que yo soy Antón – Antonio de Salazar
Ave Maria – Francisco Guerrero
La negrina – Mateo Flecha