by
Published February 3, 2017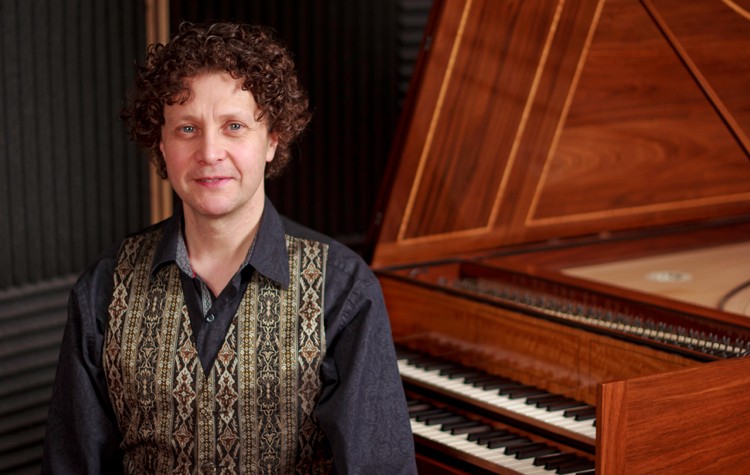 Bach: Six Partitas, BWV 825-830
Jory Vinikour, harpsichord
Sono Luminus DSL-92209
By Mark Kanny
CD REVIEW — Boldly individual musicianship makes harpsichordist Jory Vinikour's new recording of Johann Sebastian Bach's Six Partitas an uncommonly rewarding experience — thought-provoking and gratifying at the same time.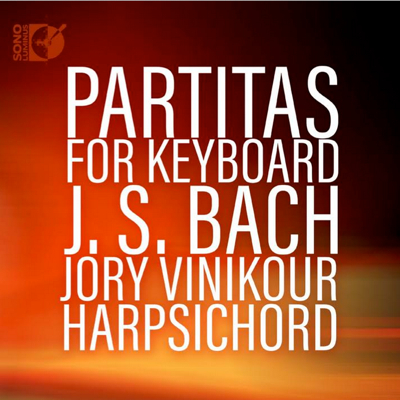 Born in Chicago, Vinikour received a Fulbright Scholarship to study with Huguette Dreyfus and Kenneth Gilbert in Paris, where he stayed for 20 years before returning to the U.S. The new recording is dedicated to Dreyfus' memory and expands a discography that ranges from the complete harpsichord works of Jean-Philippe Rameau to contemporary American music. Vinikour also plays continuo at leading opera houses and recently took up conducting Baroque and Classical operas.
Bach self-published his keyboard partitas starting in 1726 and put them out as a collection in 1731 as Clavier-Übung (Keyboard Practice). His predecessor as Cantor at St. Thomas Church in Leipzig was Johann Kuhnau, who published two sets of partitas with the same title. Bach had previously written six French Suites and English Suites, which are in the same general form.
Vinikour emphasizes the differing character of each of the partitas. For example, he sees the First Partita in B-flat major as essentially pastoral in tone and plays the prelude with remarkable flexibility. The resulting expressivity casts the music in a new light. While very fast tempi have become fashionable in recent years for some Baroque performers, Vinikour isn't part of that crowd. His pacing doesn't lack energy or point, but above all he lets the music breathe. That creates the possibility for his exquisitely defined phrasing.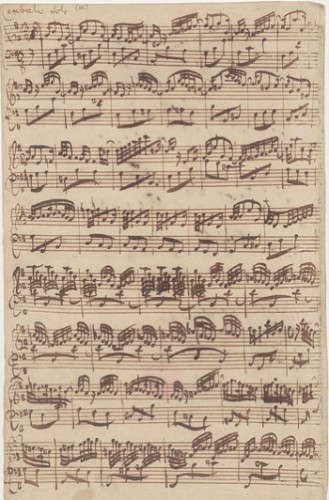 The prelude of each partita is followed by five to seven movements, mainly dances. Vinikour differentiates them well within the character of each partita. His playing of the sarabandes is particularly admirable for being rich in Affekt without the slightest hint of romanticism. The performer's excellent technique makes the contrapuntal gigues buoyant. His ornamentation in repeats is tasteful without being intrusive.
While Vinikour generally avoids the risks of his closely detailed perspective, in the Allemande of Partita No. 4 in D major he does not. Coming in at slightly more than 11 minutes duration, it is intensely personal artistry, which is initially striking but soon loses the arc of the music.
Vinikour recorded the disc on a double-manual German harpsichord made by Thomas and Barbara Wolf in 1995. It is modeled after a single-manual instrument by Christian Vater, 1738, Hamburg. The recording is moderately reverberant, with a perspective akin to a small concert hall, and was made in March 2014 at Sono Luminus Studios in Boyce, VA.
Bach's Partitas have been well served on recordings over the years, including on harpsichord the marvelous characterization and ornamentation of Igor Kipnis on EMI and more recently by Christophe Roussett on L'Oiseau-Lyre.
Pianists have also produced illuminating versions of the partitas, taking advantage of their instruments' flexible dynamics. Murray Perahia's set on Sony is a particularly strong statement. Finally, Dinu Lipatti's performance of the First Partita at his last recital in Besancon, France, in 1950 and released on EMI is a miracle of the most natural-sounding elegance, decisiveness, and feeling.
Mark Kanny, former classical music critic of the Pittsburgh Tribune-Review, has written for the Pittsburgh Post-Gazette, The New York Times and other publications.
Recent EMA Recording & Book Reviews
Jeannette Sorrell's adaptation of Handel's popular 'Israel in Egypt' cuts, re-orders, restores, and replaces music and text throughout the oratorio. But Handel didn't leave us with a 'definitive' edition, and Sorrell's version is so artistically logical that someone new to the work might not know anything is missing. Apollo's Fire and the outstanding vocal and instrumental soloists make a compelling case.
People who love Wagner operas can separate his music from his toxic beliefs. Yet J.S. Bach's 'superlative ability to move listeners' and status as 'a pinnacle of Western art' brushes aside the composer's harsh theology and often intolerant personal philosophy. In this collection of essays, Bach scholar Michael Marissen warns us to 'not soften or assimilate this figure to our own preferences, no matter how much we find inspiration, solace, or transcendence in his art.'
Trumpet soloist Josh Cohen and Ensemble Sprezzatura bring together regal flair and expressive grace with 'Altissima,' exploring the varied colors and dimensions of the high Baroque trumpet. The recording makes an ideal introduction to myriad trumpeting styles through mostly unfamiliar repertoire.