by Kyle MacMillan
Published October 11, 2021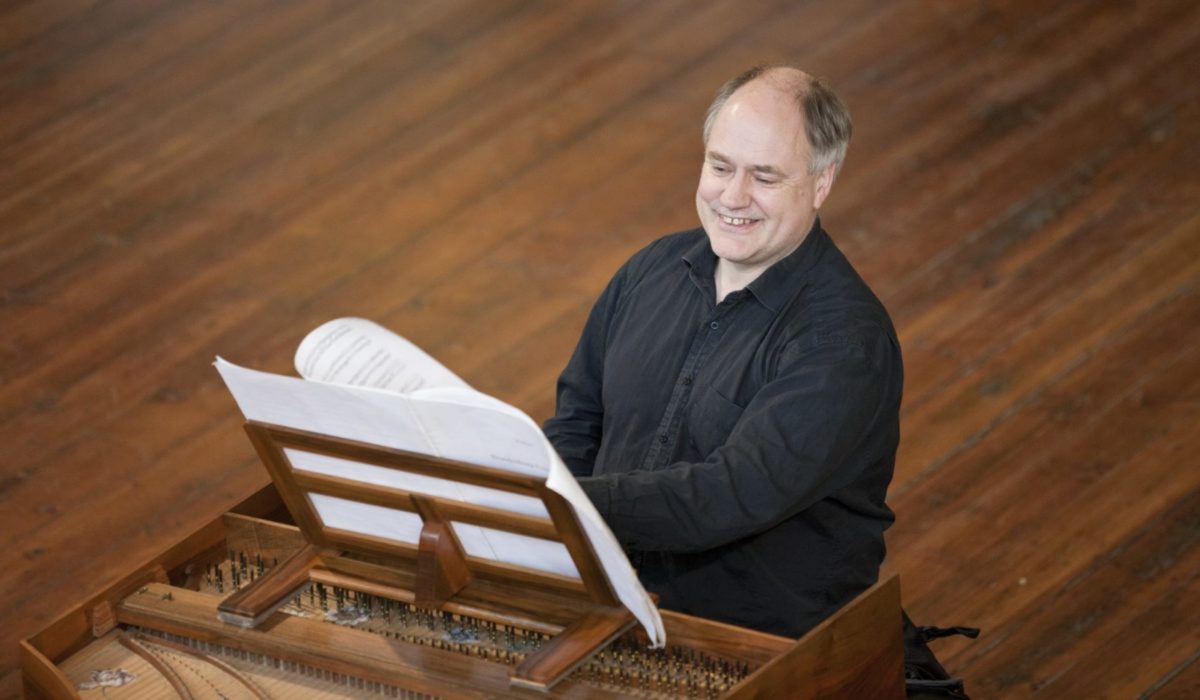 CHICAGO — Back in the 1970s and '80s, when period-instrument ensembles began establishing themselves and gaining attention, disdain between the proponents of this new-old approach and mainstream musicians often ran high. But in the past couple of decades, that old schism has significantly disappeared, as more and more modern-instrument players see the need to play music from different periods in the stylistic ways that suit it.
John Butt, musical director of the Edinburgh-based baroque ensemble Dunedin Consort, has seen this contemporary dynamic up close as he has brought his historically informed approach to guest conducting dates with conventional orchestras. In April 2019, for example, he led performances of J.S. Bach's St. John Passion with the Rotterdam Philharmonic, about 25 percent of whose members also play in early-instrument groups, he estimates. "So, the crossover between historical performance and mainstream performance, though not complete by any means, is a very healthy development all the way around," said Butt.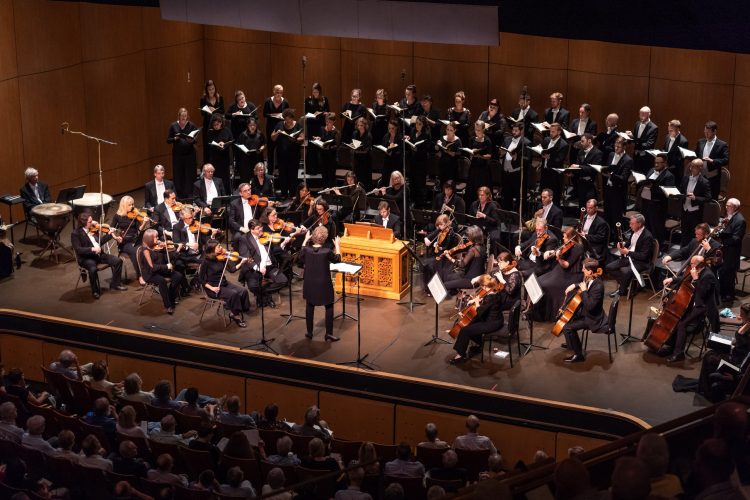 Playing 17th- and 18th-century music on modern instruments in a period style is old hat to Music of the Baroque, an ensemble Butt will lead for the first time Oct. 17 and 18. The guest engagement came about through the intercession of British conductor Jane Glover, who has served as the Chicago ensemble's music director since 2002. The two met in 2019, when they were both visiting artists at the Oregon Bach Festival and got to know each other well. "She's obviously someone who has been an enormous pioneer in her time, in 17th-century music in particular, but in all sorts of other things as well," Butt said.
His trajectory turned toward early music at the University of Cambridge in England, where he held the position of organ scholar from 1979 through 1982, spending much of his time performing at choral services and conducting. He realized he wanted to devote himself to more academic pursuits in his later studies at the school, ultimately attaining a doctorate in 1987 with a dissertation about the performance markings in Bach's manuscripts. Since then, he has gone on to write several books, including Bach's Dialogue with Modernity (2010), and to serve as editor or joint editor of the Cambridge and Oxford Companions to Bach and Cambridge History of Seventeenth-Century Music. 
Butt has divided most of career between performing and teaching music history, with each half of his musical identity complementing and supporting the other. Asked how he manages to balance the two, he chuckled. "It's a question of getting both jobs done rather than seeing it as a balance," he said. "I'm often marking essays and papers when I'm away on tour and so on. It's better for me not to think about it and just do what needs to be done at any one particular time."
After two years of teaching in England, one of his most important early appointments took him to the United States in 1989 to serve as university organist and assistant professor of music at the University of California, Berkeley. He later became director of the University Chamber Chorus, which he prepared to perform Bach's Magnificat and another piece under early-music pioneer Gustav Leonhardt. Butt called his nine years at the California school a "very influential period," allowing him to get to know the historical music scene in the Bay Area and work with a range of groups.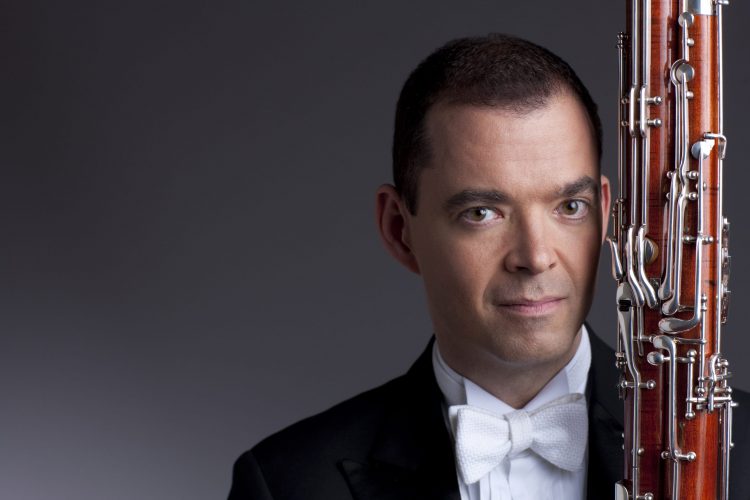 Two years later, he took over as co-artistic director and musical director of the Dunedin Consort, an internationally recognized period-instrument ensemble that has won Gramophone Awards for its recordings of Mozart's Requiem and Handel's Messiah. The group's name derives from Din Eidyn, a medieval Brittonic name for the ancient site of what is now Edinburgh Castle. When the group restructured its leadership in 2012, he became solely its musical director, who works alongside a chief executive officer.
Dunedin, which is marking its 25th anniversary this year, was originally a vocal group that added musicians as needed, but Butt has pushed it toward becoming a broad-based period ensemble with instrumental and vocal components. "It's extremely flexible," he said. "Rather than having a set choir and set orchestra, it's a pool of people who play in different combinations according to the type of music."
The ensemble has traveled several times to the United States, starting in 2019 when it made its debut at the Boston Early Music Festival with a performance of Bach's St. Matthew Passion led by keyboardist Kristian Bezuidenhout. In January 2020, it undertook a tour to Los Angeles, Philadelphia, and Washington, D.C. Butt hopes more such trips are on the way. "We're building up the American side a little bit more," he said.
As a scholar and musicologist, Butt tries to find new ways to present old music in part through providing context for its historical origins. A good example is Bach 300: Coffee and Enlightenment, a 2015 pair of Dunedin concerts exploring the relationship between Bach's sacred music and his lesser-known secular music, including Schweigt stille, plaudert nicht (Be still, stop chattering), BWV 211. Also known as the Coffee Cantata, it was first performed in a Leipzig coffee house. While the group had to perform the Edinburgh concert in a church, because it couldn't find a suitable secular venue, the Glasgow performance took place in the seemingly more appropriate Glad Café.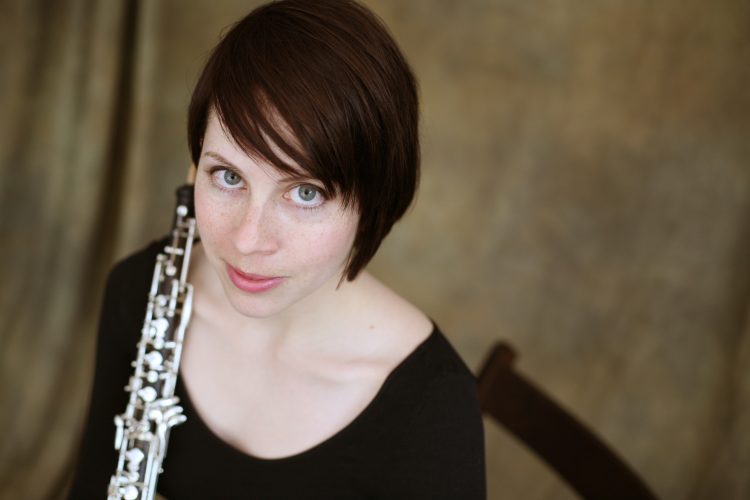 "It's not to say that other groups don't do similar things," Butt said, "but as a music historian, I'm always interested in how history is told and related and how it might live in one way or another in the present rather than just being something out a museum."
Butt recalls hearing detractors at various points in his career saying the early-instrument movement would inevitably peter out because the bulk of the Baroque repertoire had been researched and performed. But new scores have continued to emerge, with some of the latest notable discoveries coming from overlooked Colonial-era composers in places like India and Latin America. In addition, he said the field is inevitably refreshed by new voices entering it. "If you change the historian, the history changes, too, because you have a different perspective to look the same things. History is actually dependent on the present in terms of how we interpret it."
For his engagement with Music of Baroque, Butt will lead a program titled Vivaldi & Friends of works by Vivaldi and composers who influenced him or whom he influenced — Bach, Albinoni, and Corelli. "Vivaldi is the composer who greatly influences Bach and also lies as a parallel to Corelli," the conductor said. "So, that gives you a starting point. But he also provides these wonderful concertos, not just for strings but for wind instruments, too."
Butt and Music for Baroque leaders were looking for a line-up that would complement its other offerings this season and show off as many of the group's fine players as possible, hence the conductor's reference to Vivaldi's concertos. The program, for example, will include the Italian composer's Bassoon Concerto in C major, featuring Music of the Baroque's principal bassoonist, William Buchman, and Albinoni's Oboe Concerto in D minor, Op. 9, No. 2, with principal oboist Anne Bach as soloist. "It seems to pull together several strands and themes into one, hopefully, very attractive program," he said.
Back to the crossover between the modern and historical instrument worlds, Butt plans to emphasize several aspects of Baroque performance practice when he leads the October concerts, starting with the idea that notes are not as fixed in Baroque music as they might be in later periods given the importance of improvisation during that era. At the same time, an important component in the texture of Baroque music are the ornamentations or elaborations, which composers largely conceded to performers. While the Music of Baroque musicians will not be literally adding such musical decorations, Butt wants them to do so in spirit as they play. "Imagining that you are doing this in a modern performance is almost more important than actually doing the elaborations in the first place," he said.
In addition, much Baroque music is based around dance forms, and it is important to convey that sense of movement in the playing. Finally, Butt is fascinated with the Baroque idea that music can be understood rhetorically, that it is like a conversation among like-minded colleagues. "If the audience can 'hear' the players hearing and responding to one other," he said, "this can greatly enhance the vitality of the performance."
Kyle MacMillan served as the classical music critic for the Denver Post from 2000 through 2011. He is now a freelance journalist in Chicago, where he contributes regularly to the Chicago Sun-Times and Modern Luxury and writes for such national publications as the Wall Street Journal, Opera News, Chamber Music, and Early Music America.
Recent EMA Features
'The basic idea is to take classical music from the concert halls and bring it into the communities, but on the community's own terms: music in their language, music they identify with, music that includes them in the artistic process by enabling them to tell their own stories.'
If medieval music is thriving in the U.S., why is it not on my radar? writes Judith Malafronte. Can early-music ensembles convincingly present music from the 12th to the 18th centuries, or do performers need to narrow their focus and cultivate a special audience? Is it smart to market the Ars subtilior repertoire to the Bach and Vivaldi crowd?
A Q&A with Music Before 1800's new artistic director Bill Barclay: 'If people are going to take a risk of coming to a concert for the first time, they need something to hold on to'... it's 'sadly a bit of an exclusionary pleasure — you have to know a little bit to get a lot out of it, unless there's something that resonates and makes people understand that early musicians are arbiters of ancient insights into human performance.'