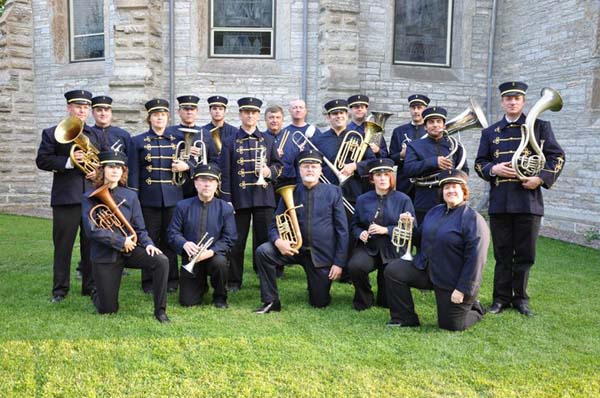 The Gilded Age: Late 19th Century Music for American Wind Band. Newberry's Victorian Cornet Band. Elisa Koehler, conductor. MSR Classics MS 1726
There was a time when every American town had a wind band. In the years following the Civil War, bands formed in fire houses, police precincts, and local mines and factories to enlighten and entertain audiences with a wide variety of music.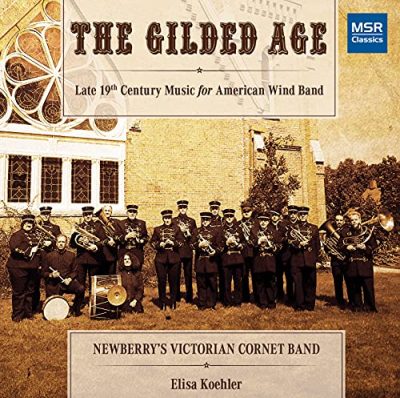 Conductor Elisa Koehler and Newberry's Victorian Cornet Band have reimagined the spectacle from this bygone era in The Gilded Age, a recording of late 19th-century American band repertoire. Played on period instruments, these bold and lyrical performances of mostly forgotten repertoire convey the old-time pleasure of experiencing a concert at the town bandstand on a summer night.
Band concerts of the time offered a little something for everyone. Marches and dances stirred emotional fervor, sentimental ballads brought repose, and variations on popular arias and songs dazzled listeners through displays of technique that stretched the very limits of solo instruments. On this disc, G.F. Carney's arrangement of Ernesto Cavallini's Fantasia on La Sonnambula spotlights historical clarinetist Dominic Giardino in such an exhibition.
After shaping the Bellini aria, "Ah! Non giunge," with warm, Italianate feeling, Giardino (executive director of Arizona Early Music and chair of Early Music America's Emerging Professional Leadership Council) renders the variations with virtuosic flair, tossing off running scales and arpeggios while carefully highlighting the theme and tackling wide, rippling phrases that culminate in a satisfying conclusion.
Allessandro Liberati's Fantasia on "The Battle Cry of Freedom," featuring cornetist Don Johnson III, takes on similar verve. Johnson plays with a golden tone that carries the lyricism into variations that showcase him in pointillistic lines and triple-tonguing passages. All are managed with pinpoint accuracy.
August Damm's "Through Air" gives piccoloist Christine Erlander Beard a similar space to shine. Beard makes deft work of the trills and mordents that churn over the band's simple pulse. Here, too, the soloist is called upon to unleash a torrent of flourishes, and Beard tears through the arpeggios and triplet figures with fiery intensity.
Throughout, Koehler leads the ensemble in sturdy accompaniments. Strong in all sections, the Newberry musicians blend their parts for a robust sonority while navigating the unique styles of every piece with sensitivity.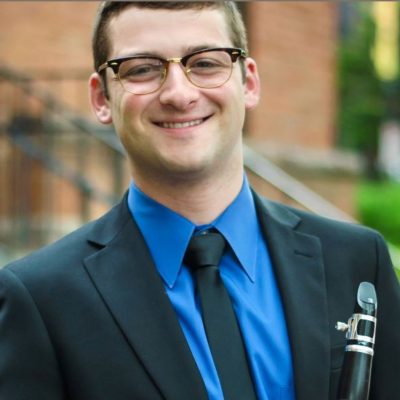 That is felt keenly in the operatic transcriptions. J.B. Claus's arrangement of the overture to Nabucco retains all the Verdian melodrama. Crisp fanfares in the upper winds tastefully interrupt bold statements from the low brass that shift the music towards darkness. The quotation of "Va, pensiero" brings brief serenity. The Terzetto and Finale from Attila take on just as much grandeur. From the stately opening to the stormy middle section, the ensemble plays with feeling and urgency that allow Verdi's music to flower.
Other works are tinged with humor. Edward Beyers's "Yankee Tickle Medley" transforms quotations of popular airs and Gilbert and Sullivan arias into a zesty collage of polkas and waltzes. The band takes on greater dimensions of sound in Jean Marie Missud's "Mañana Chilean Dance," which pits lyrical woodwind passages against resonant lines in the middle brass.
Thomas Coates's "I Am Up" quickstep reveals the ensemble to be a fine collection of virtuosos. So does Émile Waldteufel's popular "L'Estudiantina Waltz" (once the jingle for Rheingold beer), treated here with swift lilt. Koehler and company find the dark wit in the impish "Jolly Bears Polka" by George Schleiffarth. Offering contrast, the ensemble reveals the plush orchestration of Ciro Pinsuti's Serenade on Longfellow's "Good Night Beloved."
No collection of band music would be complete without marches. The Newberry musicians perform Patrick Gilmore's "Salute to New York" with a finesse that lets the music's inner voices ring clearly. John Philip Sousa's popular "Semper Fidelis," played with the same conviction, rounds out performances that capture warm nostalgia for concert life from over a century ago.
Aaron Keebaugh has written for The Musical Times, Corymbus, and The Classical Review, for which he serves as regular Boston critic. A musicologist, he teaches at North Shore Community College in Danvers, MA.