by Wanda Yang Temko
Published May 21, 2022
I fell in love with early music in college. It began with Renaissance polyphony as a freshman and bloomed in my junior year, singing two Bach cantatas with Robert Shaw conducting our humble Emory University Concert Choir and an orchestra of musicians from the Atlanta Symphony. A few years later, I heard "Es ist vollbracht," from Bach's St. John Passion, where the expected solo cello part was performed instead on the viola da gamba, an instrument I had never heard before. From its first notes, I began to weep. The gamba's sound was at once sweet, warm, and plangent. I was hooked—hooked on early music, on period instruments, and, I'd soon realize, on a historical approach to performance. It all made so much sense to me.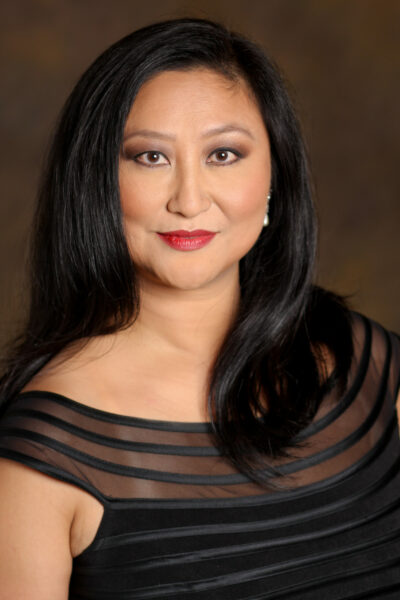 But as a teenager, I was embarrassed by the music of my own heritage. Talent shows at the Chinese Cultural Center were chaotic and eclectic. Performances of scenes from Beijing opera were interspersed with guzheng, erhu, folk dances, and lots of karaoke. As a first-generation immigrant, I struggled with the reconciliation of an inherited culture versus my chosen culture. The Silk Road Project and the glamorous multiculturalism of Yo-Yo Ma was still decades away.
For years, I focused on the European masters, but now I am inspired to imagine more. In a recent blog post for Gramophone Magazine, Jo Buckley, CEO of the Dunedin Consort, wrote about how ensembles, out of pandemic necessity, "have learned new ways of using digital technology—not just online but on the concert platform, too—and begun to test the opportunities of multi-media and multi-artform collaborations that enhance and diversify our artform, rather than dilute it."
Now is the time to consider these collaborations as a regular feature of concert life. Many groups now have the infrastructure in place, and we can start to envision a world where ancient music from opposite sides of the globe co-exists on a program, creating and exploring a new definition for historically informed performances.
Let's imagine P'ansori from Korea. It's a musical storytelling form that originated in the 17th century, although the epic tales are drawn from a span of more than 1500 years. One solo singer is accompanied by a single drum called the puk. The singing is full-throated and highly expressive, using gestures and wailing to great effect. Vibrato and senza-vibrato alternate to intensify actions and emotions. Deeply connected to nature, P'ansori seeks to commemorate at once, history, philosophy, and art. P'ansori is a form of monophonic chanting, which shares many qualities with ballades by Machaut, especially paired with percussion. Focusing on subjects of love and nature, we can also pair P'ansori with German ballads or lieder, sung by Korean artists trained in both art forms or create workshops for cultural exchange.
Let's imagine Beijing opera from China. This musico-dramatic form bears little resemblance to the sounds and styles of Monteverdi, Lully, or Handel. Instead, instruments, singing, pantomime, dance, and acrobatics combine to create a visual and aural spectacle. An amalgamation of older forms from Anhui and Hubei provinces, Beijing opera evolved from formal entertainment for royalty and the court to a show enjoyed by ordinary people. Dating from the 18th century, each performer must master song, speech, dance, and acting. Beauty and motion are more important than accuracy. Acting style is presentational rather than realistic, in parallel to the gestural practices of Baroque opera. Recitatives and arias blur in form and delivery, resembling monody and the earliest operas of Monteverdi and Peri. Connections can be made between Beijing opera and Baroque opera through subject matter, movement, and musical form.
It Starts with an Invitation
I suspect our audiences are more curious and open-minded than we sometimes believe. Embracing a path toward cultural diversity in historically informed performances begins with an invitation. The erhu, or Chinese violin, is a two-stringed chordophone from the family of huqin which dates to the eighth century B.C.E. What if we invited an erhu soloist to perform on a concert featuring Vivaldi? Alternate sets of Vivaldi string music with traditional erhu music. After intermission, perform pieces with erhu playing a violin part in Vivaldi, and violins playing the erhu part in Chinese works. We've already seen bluegrass mandolin and Vivaldi on stage together; other global connections feel like a natural next step. Perhaps a new work can be written which creatively combines erhu and violin. Surely, we can incorporate pentatonic scales on loosely tuned strings with early temperaments!
How about a P'ansori artist improvising alongside a singer of medieval chant? As the voices intertwine, we will feel how vocal textures, colors, and overtones express our collective humanity. In addition, program notes, pre-concert lectures, and talkback sessions are crucial for this kind of exploration to become a meaningful experience rather than an anomaly. Foreign embassies and regional consulates can help connect us with an audience and maybe even funding. Asian restaurants might also be a link to resources. Don't leave any stone unturned, I say.
Allowing ourselves to explore different aural palettes enriches us. When we learn about and understand different cultures with open hearts and minds, we begin to appreciate one another.  Connecting with something new transforms it from the exotic to the familiar. I believe this is one way that we can truly begin to create a cross-cultural exchange that reflects the diversity we experience in our everyday worlds. Let us imagine together!
Soprano Wanda Yang Temko is a singer, actor, voice teacher, and arts advocate in the Atlanta area. She holds a doctorate in performance from The Jacobs School of Music at Indiana University Bloomington.