by Jonathan Woody
Published May 1, 2022
This installment of Canto appeared in the January 2021 issue of EMAg, the Magazine of Early Music America.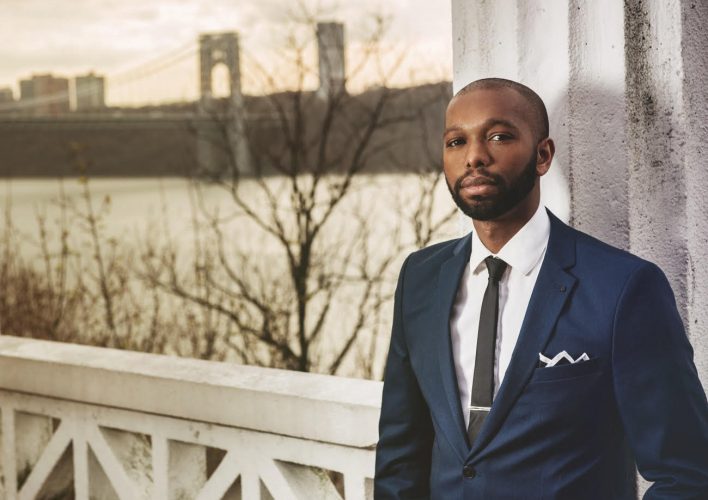 We are living in hard times for the idea of truth. We are constantly asked not to believe what we see, not to trust what we read, and not to listen to those in authority, sometimes for good reason. Social-media feeds and cable-news networks inundate us with information, but the discernment of its truth tends to fall to us, the beleaguered information consumers.
This may not be anything new to civil societies. When George Frideric Handel was writing his
seminal Messiah in London in 1741, the contemporary European powers were embroiled in a war that stretched from India to North America, and the infamous King George II faced bitter political opposition at home, including from his own offspring. While there was no social media purveying (mis)information, society was no less turbulent and social conflict no less present in people's civic lives. Perhaps Handel himself and his singers and players questioned their role as artists in the world roiling around them. Perhaps they also struggled with the basic idea of truth coming under threat. And perhaps they responded as we must—by finding the truth in our own artistry and in music-making.
Singing can be a profoundly radical act. Standing on a lit stage in a darkened theater, preparing to take a breath and open one's mouth, and offering what can only be described as a direct window to the soul is one of the most vulnerable, and potentially one of the truest, experiences one can have. Of course, it isn't always that simple. We are often distracted by our desire to present "perfection," which often derives from an attempt to manage how we are seen by others. I've experienced this in my own journey from being a student to developing as a professional. It's incredibly important to study, practice, and maintain the humility to be willing to learn more as an artist throughout one's life. But at some point, the mature artist must dare to infuse that study, diligent practice, and those personal experiences and deep emotions into a point of view that transcends mere rote learning. It is a power and a privilege to convey human expression through music, and we as early musicians understand inherently the important and multifaceted roles of music and musicians throughout history.
As we dive deeper into the research, uncovering new insights into how our forebears lived, worked, made music, and existed as people in their times and places, my advice is to avoid a search for "authenticity," which remains fleeting, and instead pursue truth. We absolutely must cultivate a sufficient historical record and use that informed approach to make certain decisions, but that isn't enough. Our responsibility, if we pursue truth, is to also be informed by our present moment and our lives' journeys. To see our lives in those of our ancestors, and vice versa, and to see our place as artists in the larger context of how we can speak to what is
going on now. There are ways to do this practically; one very important tool for this is language.
We singers are fortunate to get to use words directly, and we should endeavor to imbue each piece we sing with its truest meaning, no matter the language. When I sing "Why do the nations so furiously rage together?" from Handel's Messiah, I ask the question as earnestly as I can, because the world around us is still raging furiously. Hopefully, those who hear me ask that question of themselves, and of their neighbors. Perhaps my voice, the voices of all of us, can carry truth as far and wide as they can be heard. Perhaps our radical act of truth can help heal this world.
---
Jonathan Woody is an American bass-baritone who performs primarily early and new music across the U.S. and Canada. He is a member of the Choir of Trinity Wall Street and has performed as soloist or ensemble member with many leading historically informed orchestras. He also has also been commissioned as a composer and recently published a work entitled Nigra Sum: a fantasia on microaggressions in collaboration with the Handel & Haydn Society.